Pros
Full range of free services

Provides members vast filtering choices available

Unique additional features
Cons
Large amount of fake profiles

Safety and anti-scam policy isn't perfect

Membership is automatically renewed, but you can cancel it at any time
---
Adam4Adam gay dating and hookups
What is Adam4Adam?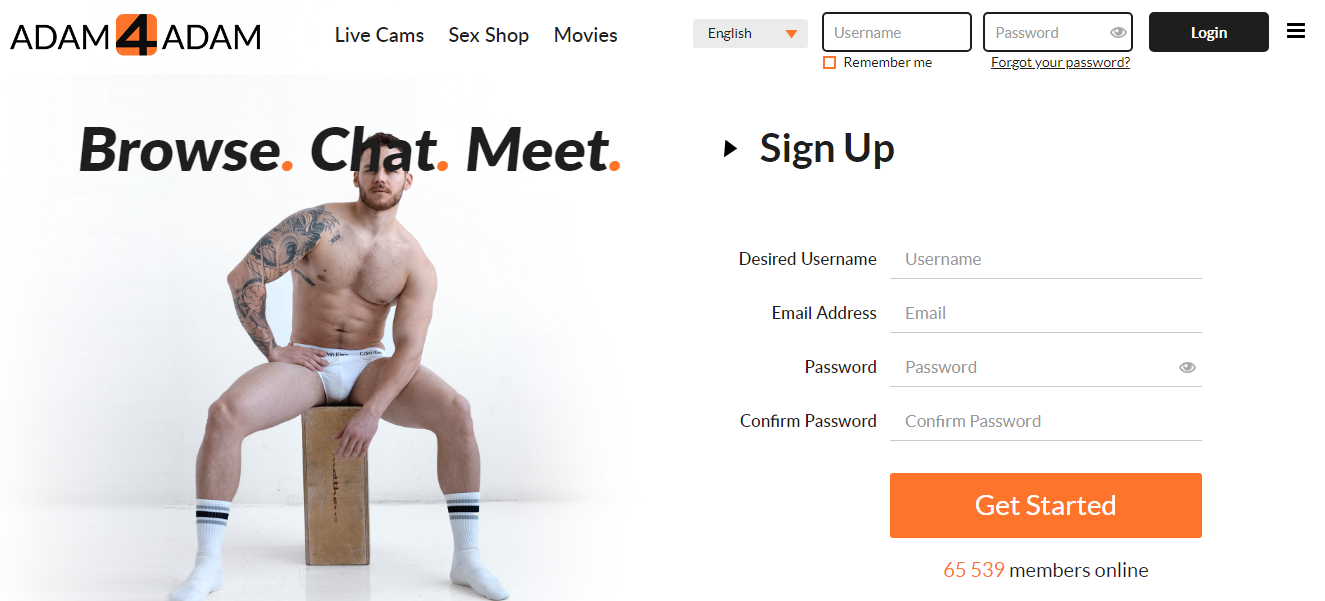 There have been a lot of websites and apps in recent years that have saturated the gay dating market. Ever since the world became a kinder place to different sexualities, technology has set out to accommodate the ever-expanding desire and need for connection. Adam4Adam is one of the oldest dating sites in this niche. It was first launched in 2003 and somehow has managed to stay afloat despite the oversaturated market.
Adam4Adam proclaims itself as the world's largest gay social network that has stood the test of time. In retrospect, who can blame them? With the onset of present-day internet culture, a website, movie, app, or game lives and dies by the favor of its clientele. According to Hitwise, Adam4Adam has a large user base primarily in the US and the UK. The website has never gone under thanks to advertisers and sponsors. Members who sign up are not required to pay a membership fee or any fee associated with dating; however, donations are accepted and encouraged. As far as we know, no member has ever been asked to pay to use any of the features included in the website.
Adam4Adam is a community of gay men who chat and hang out both on the platform and off it. It has many features developed over the years that help new members come to grips with its interface and functions. It is worth mentioning that unlike other dating websites, Adam4Adam is primarily meant for hook-ups and short-term dating. That is to say, it's entirely possible to start a long term relationship via the website, but the majority of users are only looking to hang out and have some fun. 
Unlike other websites and apps, nudity is not censored on Adam4Adam. You can expect to see a lot of naked men the first time you load the website up. This is surprisingly honest and down to earth. Many other websites try to hide the 'goods' so to speak by making nude or obscene photos invisible or downright deleting them. On Adam4Adam, you are free to express yourself in any way you see fit. If you want to upload a picture of your face only – you are allowed. If you want to show off your backside – you are allowed. If you want to show off more and post a picture completely nude, it's ok – you are allowed.  
What kind of guys can you meet?
Adam4Adam features guys from all over the world, but most of them are located in the United States and the United Kingdom. One can't call it a global platform. But don't let that get you down. If you are based in the US or the UK, Adam4Adam can help you skip some of those annoying dating or chatting sinkholes to which any one of us can fall victim. The reason being: the website features guys who are looking to be free of commitment and down to meet up. No wonder the website stuck around for so long; with over 9 million users as of 2018, there is more than plenty of fish in the sea. The types of guys you can expect to meet will vary geographically and personally. 
All the widespread tribes are present: jock, nerd, bear, otter, but you might meet some that have emerged relatively recently – such as daddy, schoolboy, or silky as well. Most of the guys are of average looks, but that is to be expected. Some, if you are lucky, have that unique supermodel quality to them. If you manage to set up a date with one of these hunks you can consider yourself incredibly lucky. In retrospect, Adam4Adam holds the same quality of user database like many other dating websites and apps such as Tinder, Grindr, and OkCupid. It's all down to luck and perseverance. It's important to remember that guys on Adam4Adam are quite a bit more liberated sexually than on other platforms. You need to be ready for guys not willing to chat much other than to set up a hook-up date or hangout. This is just the way that the website progressed and is not a bad thing. We all have urges, don't we?
Adam4Adam Features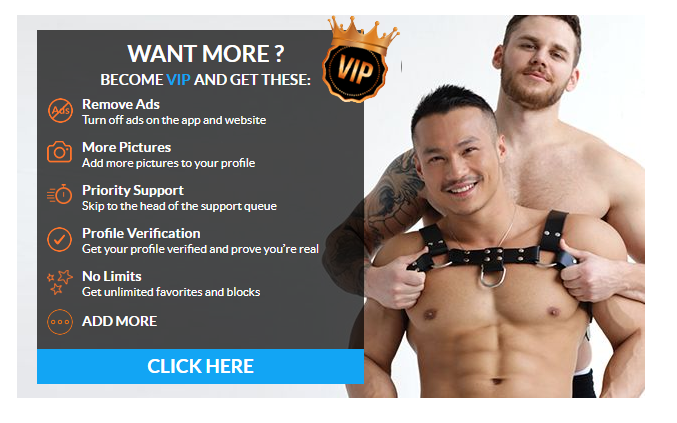 Like most gay online dating websites and apps, Adam4Adam comes littered with features and interface sections that have been in constant development since 2003. Back in the day when the website launched, it had a modest profile and chat function with little else. Now, users can chat, video chat, call, set up hangouts, and watch adult online shows all through the Adam4Adam platform. Some of the new functions include:
Unlike other websites, Adam4Adam has the option to set up both a Home and a visitor profile. The Home profile is meant for your everyday needs. You log into it and set up chats with local guys from the comfort of your home, office, or wherever. It works similarly to other online profiles where a user needs to set up their photo, address, and intimate details. The visitor profile option is a unique feature that lets you create a profile for when you are traveling away from home. This way you can continue using the website to hook up with guys even if you are staying in a different city for a week or two. This option eliminates looking for alternative dating apps for when you are on the road.
Adam4Adam lets users stream shows straight from their profiles. These are usually graphic and involve sex in some way. In addition to users, there are also links to professional adult streamers that chat, talk, and perform for an audience. You don't have to pay anything to chat with regular users, but if you want to see an adult model take their clothes for you, you will need to donate to their stream. Also, you might have to create extra accounts to watch adult streamers outside the website.
Adam4Adam has its own sex shop that caters first to their users and then to regular customers. Purchasing from the store is very simple and doesn't require further registration – the store uses the information from your profile. Users can browse and buy sex toys, marriage aids, and various other adult paraphiliae.  It is quite liberating to browse the various sex toys for sale. 
This is arguably the most unique feature as far as online dating websites are concerned. Adam4Adam has its own Adult Gay movie library. Unlike amateur pornography, the movies on Adam4Adam are made by professional adult movie companies, so quality is assured. Users can watch movies online and pay per minute of streaming, or they can purchase entire movies to access at any time in the feature. Video rental is also available. Payment or credits get deducted from the user's account. 
The Underwear Club is a side feature that lets users subscribe to a monthly plan and receive one pair of underwear every month. Adam4Adam will select one pair of underwear (there are over a hundred different pairs with different designs) out of the many international brands and ship it directly to the user. The boxes are very discreet, so the users don't need to worry about accidentally being outed. The subscription plan starts from 10$ a month.
This feature allows to plan a trip and let other users on your friends' list know precisely when and where you will be. Think of it as Google hangouts. This is a handy tool if a user travels a lot. It is a great way to meet new people for drinks, hanging out or sex.
This is a feature which allows users to plan small gatherings a month in advance. The ad will be held online for 30 days and will be made public. Almost anyone can view the ad for free. Unlike the Plan a trip feature which lets you post your specifically to your friends, the ad is entirely public. It's a convenient way to plan a group going out or create a social mixer for all your single friends.
Adam4Adam has a lot of health articles regarding sex, STDs, STIs, and general healthy lifestyles. All of the videos and guides are made available to users for free. Users are encouraged to stay safe on the internet and look after their general well-being. 
Staying safe on dating websites such as Adam4Adam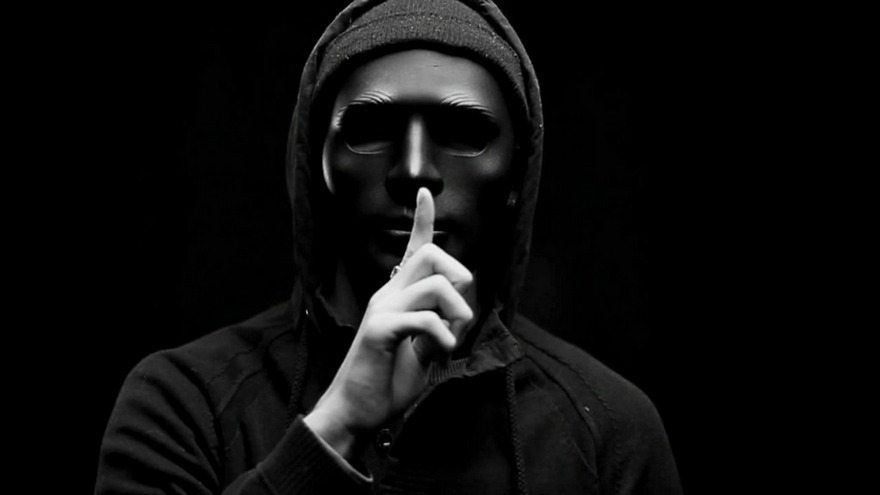 As with every website, regular or online dating, it is essential to know how to behave and what information to disclose to strangers. Adam4Adam takes the safety of its users to heart and as such has many videos and articles explaining how to recognize internet fraud and what steps to take to stay safe. Some of the articles and videos available include information regarding:
Not sharing passwords with strangers;
Not sharing personal information;
Not disclosing home address and place of work;
Practicing safe sex;
Having regular blood tests;
Screening user profiles for discrepancies.
While Adam4Adam has always been a relatively safe website for gay men to talk and hook-up, it is still a platform on the internet and should be treated with care. Members of staff implore their users to use common sense and not put themselves in risky situations without necessity.
As with any online dating website, Adam4Adam cannot be held accountable for stolen information, theft, and injury. The website grants its users the opportunity to connect with other similarly minded individuals. What these users do among themselves is their sole responsibility. 
Summing-Up: Is Adam4Adam legit?
In conclusion, Adam4Adam is an excellent way for single gay men who are looking for a hook-up or a no-strings-attached sex date to find likeminded individuals. The website has been around since 2003 and has passed the test of time. It has only gotten better with time. On top of everything, it is entirely free. Members will never be asked to pay any additional fees for the website's essential functions. You can't beat that price. With 9+ million gay men currently using the website, you will never run out of potential bedmates. Don't believe us, try it for yourself!
---
More online Dating Services
---