Pros
Profiles on PositiveSingles are visible to all users for free

Mobile app

Secure website

1-on-1 STD advisor

There is a chatroom and a blog

Photos can be in a public or private album

Even if you are a free base member, you can request access to a private album and see it
Cons
Messaging only for premium members

The price of membership is quite high
Verdict
It's a site for people with STDs. Here such people can find a romantic relationship, friends, etc
---
PositiveSingles Review: a Positive Aspect in Every Thing
PositiveSingles is one of the truly unique platforms designed for people living with herpes and other sexually transmitted diseases. While plenty of people use PositiveSingles as a dating site to find romance, the platform is not limited to dating only. Some users come looking for friendship and support, and most of them find it — either from their peers or from a one-on-one STD advisor. Besides, PositiveSingles is one of the safest places to find any medical info one may need. As of today, the site has over one million users.
Who are PositiveSingles' users?
PositiveSingles' subscribers are people who do not let STDs stand in their way of living a full life. They are incredibly active on site's forums, and most of them keep their profiles up and running as well — there are regular status updates, lots of sharing, etc. Most PositiveSingles users emphasize the simple fact that having STDs does not affect their value as humans, friends, and lovers. And, of course, they share a lot of medical insight and other information most people with STDs will find useful.
However, one cannot say that PositiveSingles conversation topics revolve around STDs exclusively. Here, people talk about culture, religion, music — you name it. Also, one should note that 70% of the platform users are men, with only 30% of women. Most members range between 18 and 44 years old. 
PositiveSingles is a highly active platform that boasts an average of 15 thousand unique logins every day. Over a hundred thousand conversations keep buzzing on this site, and over 500 new blog articles are posted every day. Geographically, most users come from the US. 
Relationship types allowed 
PositiveSingles targets people with STDs; however, it does not have any extra restrictions when it comes to age, location, or sexual orientation. Here, bi, straight, gay and lesbian users are welcome. Also, as already mentioned, finding a romantic or sexual partner is not the only objective possible. Some people come looking for penpals, friends, or simply online buddies to chat with and get the support they need. 
How to sign up with PositiveSingles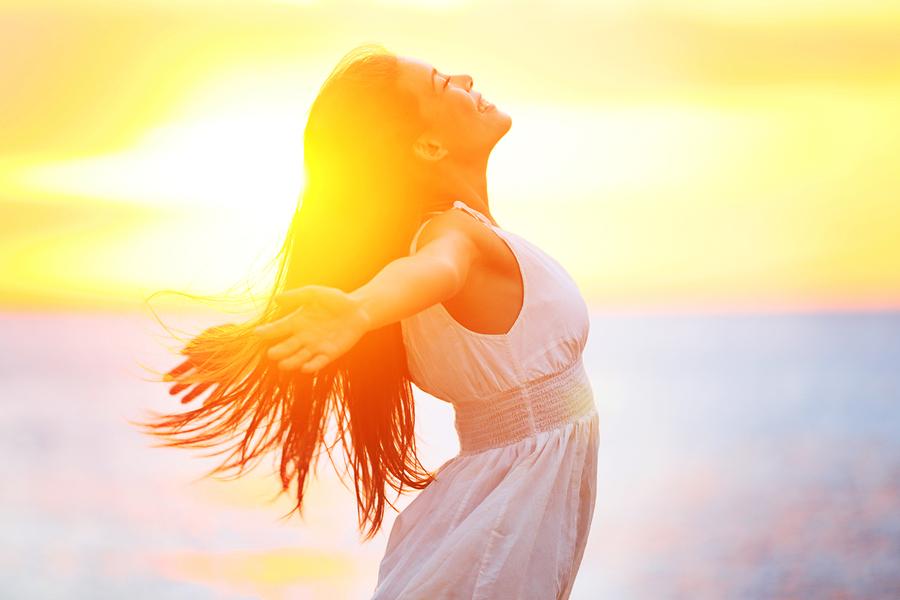 Registration with PositiveSingles does not take more than a couple of minutes as new users have to provide some very basic information about themselves. They are, however, supposed to mention what kind of STD they have. The rest depends on what new members feel they have to mention. Usually, it comes down to a first name, age, and a brief description of oneself.
Note, however, that there is an option of reporting a profile to site management if the user in question does not 'cope with a situation like most other members.' In theory, such a statement can mean practically any behaviour; in practice, though, the policy is designed to ban abusive fake accounts. 
When signing up, users are also required to accept PositiveSingles' Privacy Policy and Service Agreement. The platform sends copies of both via email. 
Getting in touch with other PositiveSingles users
While the registration with PositiveSingles is quick and effortless, reaching out to other users requires paid membership. All in all, such policy can be seen as proof of a person's serious intentions — which is reasonable, given the site's target audience. It is a pity, though, that PositiveSingles does not leave any free communication means — at least to its new users. The only available way to get in touch with another person without getting a paid membership is to leave a public comment on their profile. This way, you can draw attention and establish at least some kind of connection. Still, to enjoy private communication, you'll need to go premium.
All messages from PositiveSingles and its users are redirected to an email newly joined members specify when they register. Also, you can access the same messages via an internal PositiveSingles inbox. All emails are sent discreetly, from addresses like "[email protected]," so there is no need to share your real contact details with other users — not unless you want to, of course. Besides, there is a chat room for premium members.
PositiveSingles Profile Info & Visibility 
Profiles on PositiveSingles are quite informative and are visible to all users for free. So, it's possible to sign up without getting a paid membership and take a good look around the site. Photos, however, can be stored not only in public but also in private albums. It's possible to upload a total of 26 pics onto PositiveSingles profile.
Profile info includes age, location, Zodiac sign and pretty much any info a user wants to share in the description field. Besides, members can add video descriptions of themselves — but one will need to copy a YouTube link for that. All in all, not too many profiles have videos, but most of them are still pretty detailed. 
Premium users can also see advanced info about other members — that is, how long the account has been active and when the user logged in for the last time. 
It is also possible to browse the site anonymously — but, once again, the feature is only available to paying members. 
Website design and mobile version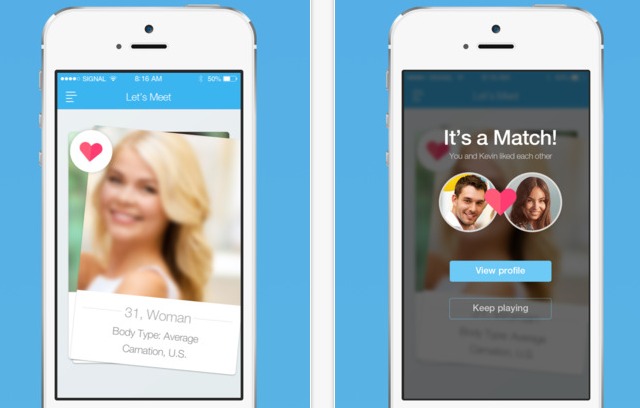 PositiveSingles website is carefully designed and is extremely intuitive to use. It's true that the amount of blogs and forums seems overwhelming at first, but a couple of minutes in one of the forums helps anyone wrap their head around the whole thing. As for the website, it is easy to navigate, and even not-so-tech-savvy users will easily find their way around the most essential functions, like searching for other profiles, messaging, etc.
There is also a mobile version available both on iOS and Android devices. It does not have too many downloads; however, every single review is highly positive — and with a good reason. The app follows in the website's footsteps, offering the same easy-to-navigate, eye-pleasing design. Next, it provides some additional security to mobile users — you can create a separate passcode and lock PositiveSingles app. 
Most of the desktop features are present in the mobile version — messaging, interacting with other users, paying, updating your profile, etc. However, medical resources and forums are reserved for the desktop version of PositiveSingles. 
PositiveSingles fees and services 
PositiveSingles is not the cheapest platform in the online dating world, but given its niche specifics, one can justify above-average subscription costs. One month of using the services comes at $29.95. If you plan to use the platform for half a year, you can downsize to $15.99/month, charged with a single payment of $95.95. There is also a three-month subscription that costs $19.98/month or $59.95 total. 
PositiveSingles users can pay with their credit and debit cards, PayPal accounts or cheque transfers. The bill has "SUCCESSFULMATCH" statement instead of PositiveSingles. Also, note that a monthly subscription auto-renews, unless you choose to cancel it. Three and six-month subscriptions do not auto-renew, though; so, should you want to continue using the service, you'll have to pay manually. 
The difference between free and paid subscription is obvious — free users can register, modify their profiles, upload photos, but they cannot message other users. Premium member, however, can not only get in touch with anyone they like but also:
Boost their profiles to show on top of search results 
Make use of the advanced search filters 
Get in touch with a personal STD advisor 
Use a quick exit button that redirects users to a random site, thus protecting their privacy
Should you choose to delete your account with PositiveSingles, note that your information will be stored (securely) for two years. To delete the account, go to My Settings — Membership Settings — Delete Account and use your password to deactivate. 
Unique features from PositiveSingles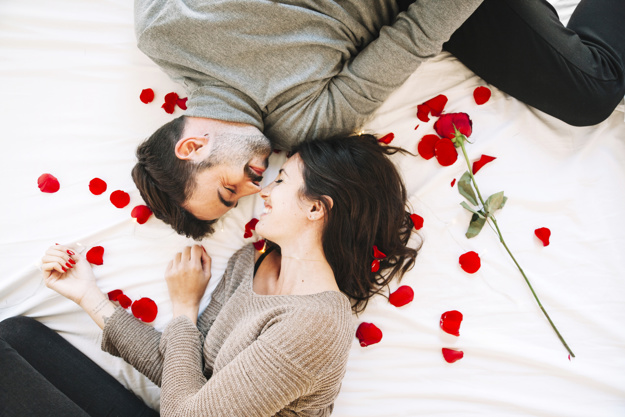 Apart from targeting a very specific audience, PositiveSingles goes an extra mile and offers its users a couple of sweet perks other websites do not cater to. In particular:
First Date Ideas
This unique feature offers you a chance to browse for users based on their personality and their idea of a perfect date rather than their appearance or profile info. To do so, users have to fill in a separate box called "first date idea." Later on, this info is displayed on a separate, forum-like page. Anyone can access the page and browse through the descriptions of other users' first date ideas. Should you find something you like, just tap on a user profile and start a conversation. This is, indeed, a very sweet way to break the ice with another person and look behind the profile photo. 
Let's Meet 
This one is not exactly new, as the service is based on a swipe-right-swipe-left feature already introduced by Tinder. If you swipe left, this means you dislike the person; if you swipe right, means you like the account. Further on, you can see a list of all your mutual matches, if any. The profiles are shown in sets of eight; however, there is no limit on how many rounds you can play. After you finish the first eight and see your mutual matches, you can start another round and swipe through more user profiles. 
Safety Concerns 
Given the sensitive nature of the website, it's no wonder PositiveSingles take safety and Internet security very seriously. It's no secret that a couple of well-established sites, including Grindr and Facebook, leaked plenty of sensitive data online. Right after that, PositiveSingles accepted new privacy rules and regulations. The act is quite long, but the essence is simple — user data is never shared with third-parties or published on internal resources (such as success stories) without users' permission. 
Success stories on PositiveSingles
Speaking of success stories, PositiveSingles boasts plenty of those. Many of them are available on the website's main page; however, if you dig around blogs and forums, you should find even more of them. As of today, the sites boasts over 60 thousand success stories — all shared with users' permission. 
The Verdict on PositiveSingles
Even though PositiveSingles does not leave free users a lot of room for communication, our verdict is still highly positive. PositiveSingles is more than just a dating app with a very specific niche audience. It is a fully functional social support platform where users living with STDs can find other people who can sympathize and offer some valuable help and support. Here, the stress is on 'living with,' not 'suffering from,' as the main focus of PositiveSingles is to help people understand that STDs is not the reason to stop living one's life. So, for any person with STD, PositiveSingles is one of the few platforms that definitely deserve a shot.
---
More online Dating Services
---