Pros
Safety

Membership price is reasonable

There is a mobile app

Various communication options

Free browse through profiles

Members are very active
Cons
Commucication options are limited for standard users
Verdict
Adventist Singles site earns it a strong 4/5 grade for all of its functions. Signing up is simple and straightforward, security is thorough, contact options are multiple, and the mobile app's design is user-friendly. The possibility of writing a personal introduction in your own words makes all the profiles unique.
---
Adventist Singles: Dating for Devout Christians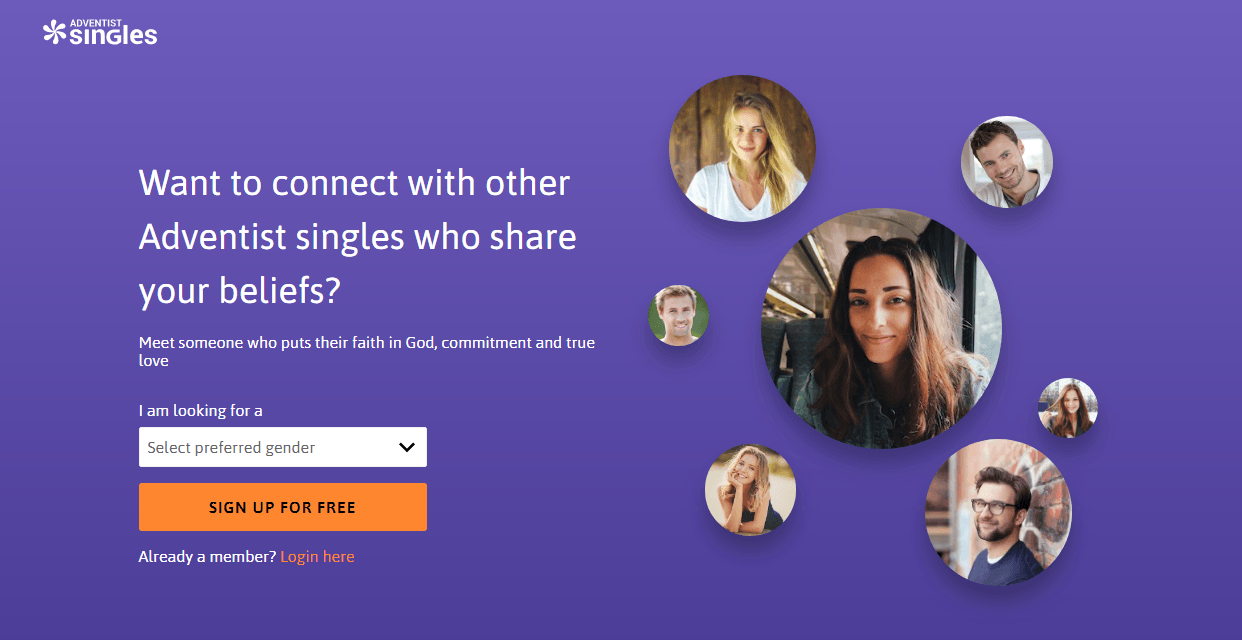 Operated by Sparks Networks, Adventist Singles caters to people in whose lives religion plays a significant role. It offers them a chance to find like-minded people for dating and marriage. As a religion centered dating service, they place a special emphasis on Adventist values and way of life. Many of those who currently subscribe to this website had previously tried out different dating platforms but found it hard to filter their search results based on faith. To them, a matchmaking service focused on religious beliefs comes as a true blessing. Here, they don't have to explain their ethical standards to anyone or to be confronted with persons of questionable moral. Becoming a member of an online Adventist community is highly gratifying to a pious person.
Adventist Singles members
With less than 100,000 users Adventist Singles cannot compete with larger online dating sites that cater to a broad audience. Despite being restricted to a single religious denomination, they still have more than 10,000 members active weekly. Women outnumber men on this site by only a small margin, so we can say that both genders are equally represented. The majority of members fall into the 25-34 age category. One may argue that at this particular age, people find themselves at a turning point in their lives. They have gained enough experience and are getting ready to settle down. The one they want to plan a future with should be brought up in a similar Christian tradition which they wish to pass down to the next generation.
Registering as a user on Adventist Singles
To become a Standard member, a person just needs to provide some basic information, upload a photo, and fill in a text box titled 'About me.' This is a short introduction in which prospective members describe their personality in their own words, what they aim for in life, and what they expect from a partner. Here's an example of how this section of the user profile looks like:
'I find it quite challenging to write about myself, as I think one's deeds speak more about them than plain words. I'll tell about myself in a nutshell, but I invite those intrigued by my story to discover the rest themselves. I'm a hardworking, family-oriented girl who likes to travel and meet new people. I'm extroverted and outspoken, so people usually feel at ease in my company. I grew up in an Adventist family, and religion has always been a significant part of my life. As a spiritual person, I am happy to live a life grounded in Christ and the message he passed onto us. Although life has put some serious adversity on my path, I've always managed to pull through thanks to God showing me the way.'
Adventist Singles impose strict rules with regard to uploading photographs. They need to be of good quality and to show your face clearly. The profile picture is visible for everyone and so are your age, location, marital status, and education level. The short story you write about yourself serves as a personal introduction so you should really do your best to make it sound special and authentic.
Profiles undergo a meticulous verification procedure which accounts for the minimal number of fake profiles. Adventist Singles are focused on creating a high-quality member pool composed of truly religious people looking for like-minded individuals to share their life with. Accounts with very little detail and/or blurred pictures are immediately suspected of being bogus and removed from the database. 
Searching through the site's profile database
Once registered as a member, one is free to start browsing their database and search for people who match their preferences. The search result output is never-ending. The site's moderators continue adding new people that match your search criteria every few minutes. That way, the search results seem like an infinite source of persons worth starting a conversation with. Their profiles are displayed in the order of your mutual match percentage. Those who meet most of your search criteria are shown on top of the list. However, if you would like to make sure your profile is always featured near the top, you can buy a 'Spotlight' feature.  
Standard members can use basic search filters that include age, gender, height, location, marital status, and education. Premium members, in turn, can refine their search and benefit from an advanced matchmaking algorithm. The sophisticated Ideal Match compatibility software makes it possible to find a person perfectly suited to you. 
Contact-making options on Adventist Singles
The website provides various communication options including messaging, online chat, and on-site e-mail exchange. Members can send each other smileys, like each other's photos, or press the 'Think you'd click' button to show their interest in someone. Not all of these features are free, but members who wish to have full access to everything this site has to offer can upgrade to a Premium membership. It allows you to send unlimited messages to all members, receive a notification when your message is read by the recipient, and browse in invisible mode. Viewing all photos featured on someone's profile is also restricted to paying members while the 'Spotlight' feature is purchased separately and is available to all.
Are Adventist Singles member profiles detailed?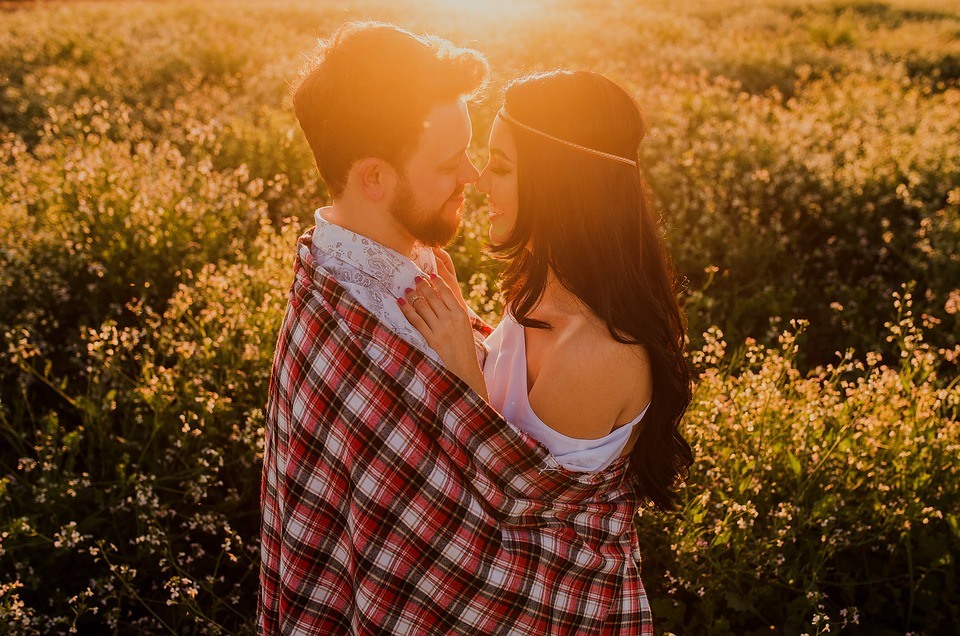 It depends on how much time the users spend on filling in all the fields of the questionnaire in the registration phase. Most members pay particular attention to writing a strong 'About me' section as this is the best way to make their profiles appealing to other users. The site allows on to upload up to 6 six photos. The strict rules are only applied to the main profile photo, as everyone can see it alongside with your basic information and online status. The remaining images are placed in your photo album and are not visible to Standard members. When contacting someone who's currently online, one can expect to get an answer quickly and enjoy the benefits of real-time communication.
Special features offered by Adventist Singles
Spotlight: allows one to always come up on top of other users' search results. This feature is charged extra and can be purchased by Premium and Standard members.
LookBook: shows numerous profiles that are not necessarily within your location range. Profiles are presented in tile view. Members can click on any of the tiles to get an overview of a particular profile, see the profile photo and read a short description. If a user finds someone's profile appealing, they might click 'like,' and the other person will be notified of that. If they choose to pass instead of liking, this information will not be shared with the profile's owner.
Think you'd click: a basic tool for expressing interest in someone available to all users regardless of their membership plan. When you apply this option to a person's profile, they get notified that you're interested in them. 
Ideal match compatibility: is based on multiple search criteria you entered. This software gives you a list of possible matches nearby and all around the world.
Messaging +: it lets paying members to communicate with any other members without any restrictions.
Personality profile feature: if members choose to fill in a lengthy questionnaire covering all important areas of life, their test results are color-coded. Upon learning the 'color of your personality,' you can find out how it combines with other colors. That way, when you see that one's profile color is in perfect harmony with yours, you can be pretty sure that your personalities will match as well.  
Adventist Singles desktop and mobile app design
Both versions have a similarly user-friendly interface that makes them easy to use for those not well-versed in modern technology.  The site's design is simple and logically organized so that everyone can quickly find what they're looking for. The main colors used are white and purple making the site quite pleasing to the eye. 
The app offers all the same functions as the desktop version. It can be downloaded for free from Google Play and App Store. The minimal system requirements for the app to work smoothly are Android 5.0 and iOS 10 respectively. Since it's much easier to get a clear view of all the site's features on a bigger screen, most users prefer it to the mobile app. However, the app is obviously more convenient when you are away from home or office, so both versions have practical usages.    
Membership options and pricing
Standard membership

Free
Offers limited communication options
Allows liking another person's profile and sending smileys
Gives access to basic search options

Premium membership

From 6.99 USD a month on a 6-month membership plan
Provides unlimited communication opportunities
Makes it possible to browse other people profiles in invisible mode
Gives access to advanced search options and sophisticated matchmaking software

Special feature sold separately from Premium membership

'Spotlight' feature: from 2.99 USD a day
Membership fees are payable by a credit card. Once you purchase Premium membership, your subscription automatically renews giving you continued access to all Adventist Singles premium features. In case you no longer wish to be a paying member, you can cancel further auto-renewal by choosing the appropriate option in your Account settings. Just remember to do it at least a day prior to your subscription expiry date. Otherwise, you will be billed for the following term too. 
Security concerns on Adventist Singles
When it comes to users' safety, Adventist Singles really made sure that members face no risks while using the site. Along with the in-depth profile check done in the registration phase, they also allow you to block users you find annoying or report them for abusing the Terms of Service. 
Adventist Singles do not allow users to post any personal contact information on the site for security reasons. If you intend to meet with another user in person, you can exchange personal details via private messages. 
Adventist Singles: General overview and rating
Although it is centered on religious affiliation, Adventist Singles is not actually linked to the General Conference of Seventh Day Adventists or the Adventist church itself. They simply offer those who live their lives honoring Christian values to find prospective partners who share the same beliefs. The site brings online dating close to perfection in the effort to create a safe environment for followers of the Adventist church to meet. This earns it a strong 4/5 grade for all of its functions. Signing up is simple and straightforward, security is thorough, contact options are multiple, and the mobile app's design is user-friendly. The possibility of writing a personal introduction in your own words makes all the profiles unique. They can be quite detailed and informative, but that really depends on individual members' willingness to spend time on completing their profiles with all relevant information.
---
More online Dating Services
---