Pros
Huge number of interaction means

Advances search filters

There're free and private chat rooms

There is an instant messanger

The price of membership is reasonable
Cons
You can't see all the details and photos on a profile unless you have a Gold membership

No mobile app
Verdict
It's a great dating site in this particular niche, so it definitely deserves a try
---
TSDates – How to make the best of it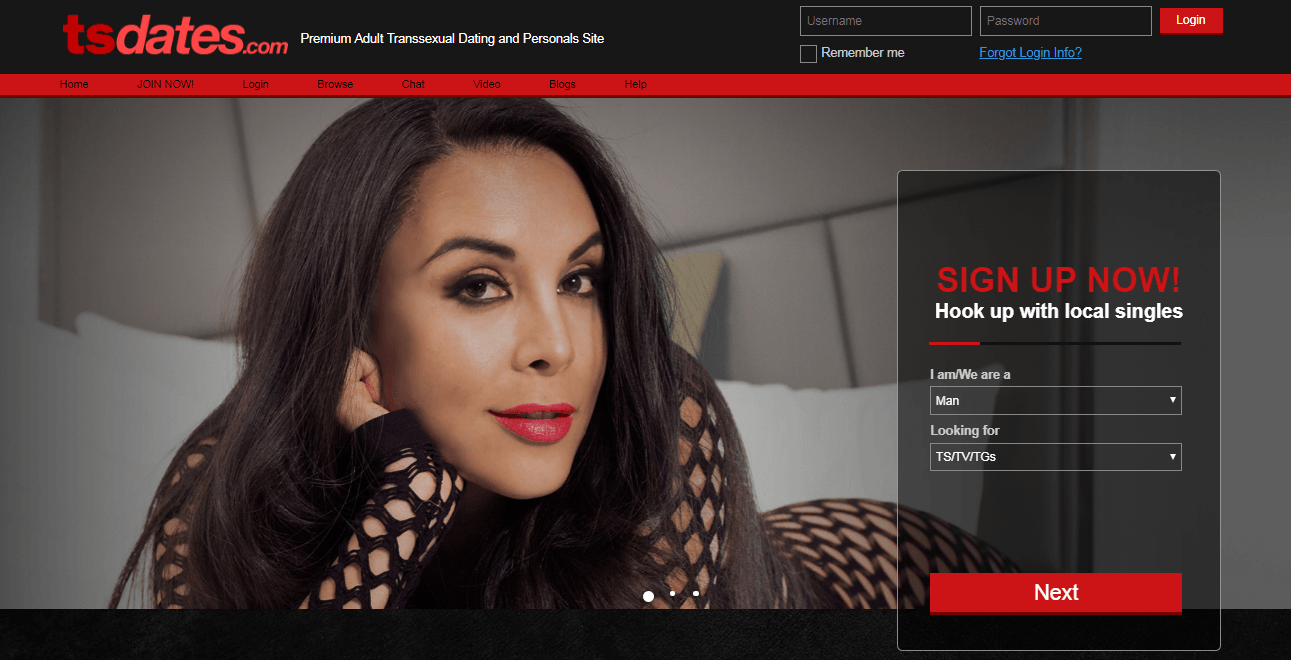 TSDates in an online dating platform, founded in the US in 1996 to help transsexuals find each other and start the relationship of their dreams. Nowadays, it is addressed to all members of the LGBTQ+ community, but it is not against welcoming straight individuals and even couples or groups.
The website is under the care of Ventnor Enterprise, has offices in the United States, United Kingdom, Australia and Singapore and users all over the globe. It offers plenty of features, some of them free, some of them are paid. Premium memberships are considered expensive, but many believe them to be worthy. Either way, the amount of content is truly high, ranging from chat options to videos and blogs, where sex seems to be the main focus. For some, it might be disappointing to hear, but so far there is no app version of TSDates.
Members who make the TSDates community
Currently, the website has over 92 million members
24 million members are from the United States
10 million people are active weekly
Most users are above 30 years old
The main target of the company are transgenders, transvestites and transsexuals
TSDates has a constantly growing community, with a history of over 20 years, so it's no surprise the platform has almost 100 million members. After checking it out ourselves, we can confirm that its main population is composed of trans individuals, but it has its fair share of straight men and women, which allows us to proclaim it a popular website for all genders.
Creating a profile on TSDates
Signing up might be the easiest to do on this website, considering the number of things you will be able to check out afterward. First of all, you have an option of signing up as a man, woman, couple, group or trans individual, either transgender, transsexual or transvestite. After that, it is advised that you pick the category in which you'd like to browse for soulmates, friends, sex partners and so on, out of the same ones we have already mentioned.
There will be some questions to answer about yourself; you will need to agree to their terms and conditions and also state that you are of legal age, older than 18. You will get an email to verify your account. Immediately after, you will start getting messages from the team, telling you about the Gold membership available, but also a welcoming letter with helpful information about the website's content and how to navigate through it.
Getting in touch with others
Communication means vary from emails to instant messenger and chatrooms
You can see who is online
Search filters can get very specific, especially for Gold members
You can search by location
Contacting others is simple and can be done in countless ways. On the downside, for some types of messages, there are financial costs involved. For example, joining chatrooms comes with a 9.95$ fee per month. Even if you don't want to chat and choose to send a flirt, you need to pay 1$ for each.
An instant messenger comes with risks, not necessarily for your safety, but surely because your success with it is based purely on luck. You can only text three people per day, and you take your chances when it comes to who will reply and who won't.
Profile Quality on TSDates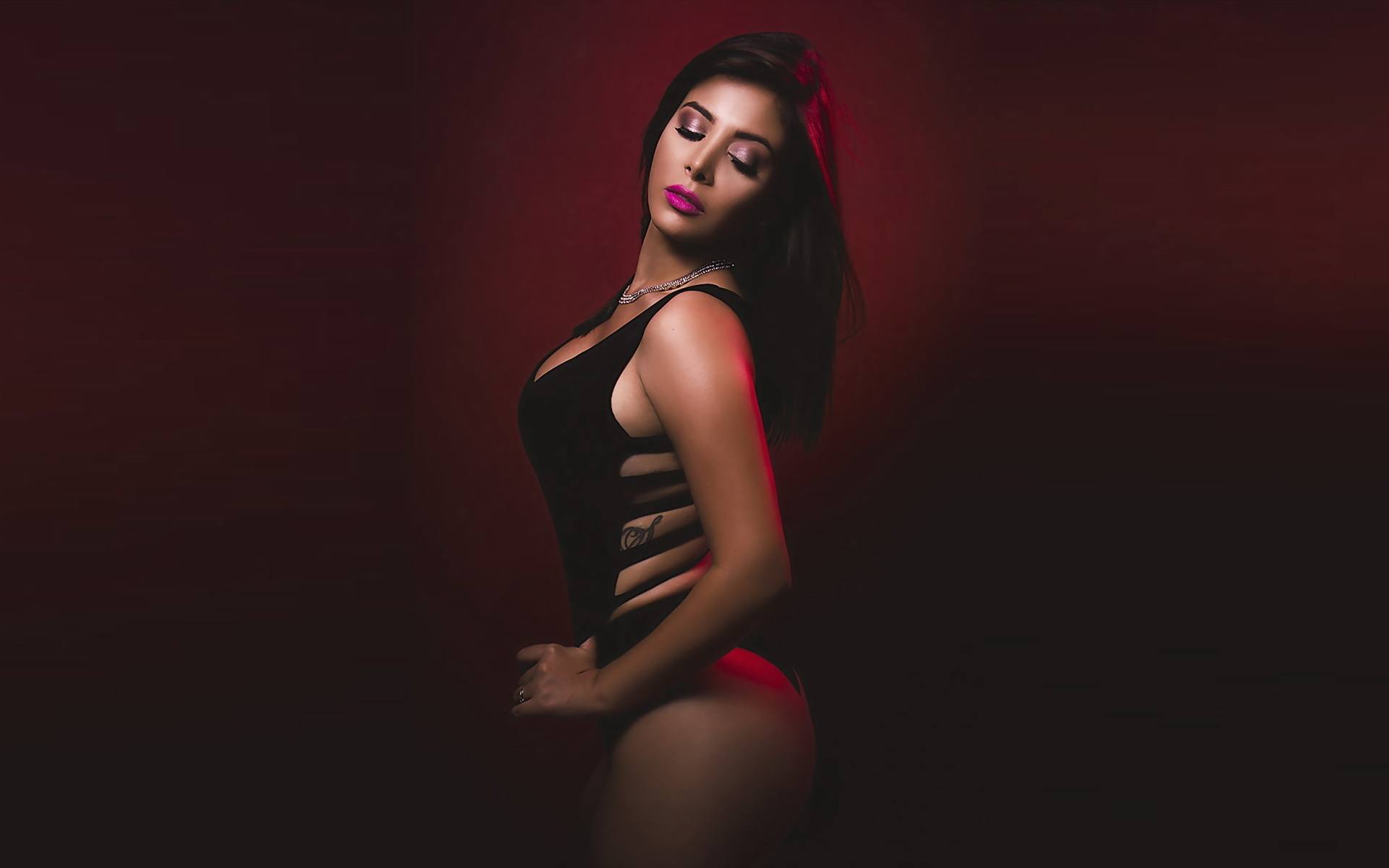 Tons of information can be added to a profile
Information is divided into sections, and it can be edited later
You can't see all the details and photos on a profile unless you have a Gold membership
As a standard member, you get to see the main picture on someone's profile, and you have access to a preview of the information they added. If your curiosity is through the roof as to what this person is into and what kind of images and videos they tend to post, money needs to be on the table for the all-mighty Gold user plan. If you get lucky, a member might interact with you through a flirt, and that action of their will allow you to see what they wrote in their profile.
There are numerous ways in which you can interact with your own profile and build it up into a mini-empire of personal data. You can add loads of photos and videos, you can answer questions and let others know more about you, especially about your sexual curiosities, kinks and experiences, and you can also share written material on your blog section. Furthermore, you can look at your account from the perspective of others.
Profiles can be edited at any time, as well as your preferences when it comes to settings, filters, notifications, memberships or paid services. Even usernames or emails can be changed, and the website gives you suggestions on features which might make your experience more fun. The main belief is that a 100% complete profile will make you more popular and will gain some free points to use for having temporary access to fee-based services.
Platform design: pros and cons 
TSDates design is user-friendly and colorful. The fonts used are mostly dark and intense, but they are well-balanced with each other and the white background. Website menu includes all the sections that you might quickly want to reach. The amount of content is indeed massive, but those familiar with social media should be able to adapt quickly. Besides, all pages still load quickly.
What might be uncomfortable for some is the high number of sexual material which is available on the website, compared to most other dating sites. This can vary from plain nude pictures to pornographic videos or advertisements. Of course, you will not be forced to view it if you don't want to; and you can modify your settings according to how much you want to see.
Costs of features and services on TSDates
What you get for free:
Watch other users when they are live and go live yourself
Use Instant Messenger
Chat with models in live chatrooms
Comment and vote on sexy contests
Add 200 members to your Hotlist
Get hot yourself in pictures and videos that you post
Have access to the Magazine
Write and read blogs
If you decide to pay, you also get:
Extra advanced search filters
Access to others' complete profiles, photos, and videos
Initiate any conversations, send unlimited flirts, friend requests, and likes
Watch live members simultaneously
Add 1000 members to your Hotlist
Access to the Sex Academy
Priority customer service
TSDates has an immense list of features; you can enjoy many of them for free and even more in exchange for money. One of its advantages is that you don't need to get a Gold membership as a whole; you can purchase features one by one.
For example, points can be bought and then used for sending tips or virtual gifts to your preferred users, bidding for the honor to become someone's top fan and following their live broadcasts. The cost of 1000 points is 10$.
If you wish to enhance your profile popularity, it can be done with the Search Highlights service, which will make sure that you pop up first in search results, your name in bright colors that cannot go unnoticed. All for 9.95$ per month.
Private Chatrooms
If you'd like to have a group chat where only your favorite people can join, you can purchase the private chatroom service. This can be secured with a password, but keep in mind not to pick the same one you have for your account, as people who want to join the conversation will need to know it. Your personal chatroom will be easy to find, as your profile will contain a link to it which your guests can click.
Using this feature will cost you 9.95$ if you only want to try it for a month; otherwise, if you set your mind on it long term, you can get it at 5.95$ per month in a six months plan or 4.95$ per month in a yearly plan.
Gold Membership
With this one, users don't need to worry anymore, as they will have access to all the possible features. Gold members are treated like VIPs, with priority customer service or technical support, and their problems are solved within 12 hours. Standard members need to wait at least two days for the same thing. Gold memberships come at the cost of 40$ per month, but, if you decide on a yearly plan, you only need to pay 20$ per month.
The only disadvantage that comes to mind is that free users cannot communicate with Gold members. TSDates has created a solution for that by bringing forward another service, called Standard Contact, which allows anyone to see your entire profile and text you. This extra bit is worth 20$ per month, or, on a yearly commitment, 9$ per month.
What makes TSDates special
If you haven't visited the website yet or we didn't convince you of how many options and buttons it has, here are just a few more.
Account Homepage
Basically, this is where users get loads of information about themselves and others. You can check what you've been doing in the past 90 days. You can add a status of what you are doing at this moment and also look at others' activities, leave likes and comments. You get previews of users' broadcasts and live models' nude shows.
Along with these, information about who is online, new matches and users close by gets shot at you from every direction. Last but not least, you get suggestions about other dating websites you might like.
My Stuff
This one is all about your preferences and things that concern you directly. First of all, this is where you find out who your top fans are, those who spend their points to flatter you with attention.
Your Hotlist is also kept here. When you see a profile you really like, you can add it here and get notifications whenever they post something new. Finally, under this section you can check gifts and tips, both those you got and those you sent.
Searches
Oh man, the ways and filters which can be applied… Of course, there are the basic ones, like browsing those who are online or on messenger, using their location or your matching criteria. After that, you can look for someone by their name, by their sexual preferences, by VIP status. Maybe you even want to have fun by playing Hot or Not.
Live
All sorts of shows are available, done by models or other users, naked or not, some available for everyone to see. This section can also include live messenger or chatrooms that you can join either by location or topic criteria.
Community
The ways in which you can interact with others and be a part of the TSDates social life are numerous. Users can create their own blogs or join groups (on both a regional and international level).
The website has a magazine, where users can submit stories, tips, advice or any other info; then, anyone can comment on other people's opinions. If you are more of a reader, also check out the Erotic Stories section.
Another interesting feature is called Sex Academy, where actual co courses are taken, for those who want to improve their sex life and erotic knowledge. When you finish one of those, you actually get a badge on your profile to let people know you might just be an expert in some sex-related field. Furthermore, contests can be joined, most of them based on sexy pictures.
What's Hot
This service lets users browse content which is considered the hottest in terms of pictures, albums, videos, and members.
Also, the website has an adult movie database with 2000 such films, accessible for 2$ per three days, 18.95$ per month, or with a Gold membership.
---
More online Dating Services
---
Brides by countries on site