Pros
Easy to use

Extensive search filters available for free

Affordable paid accounts

Photos and profiles visible to all users

Solid matchmaking system

Plenty of extra offers and features

Flexible payment methods

Mobile versiom
Cons
Limited messaging capabilities for free users

Some paid features do not make sense

Plenty of profiles are incomplete
Verdict
Profiles from all corners of the globe
---
BlackPeopleMeet Quick Review: Main Features Highlighted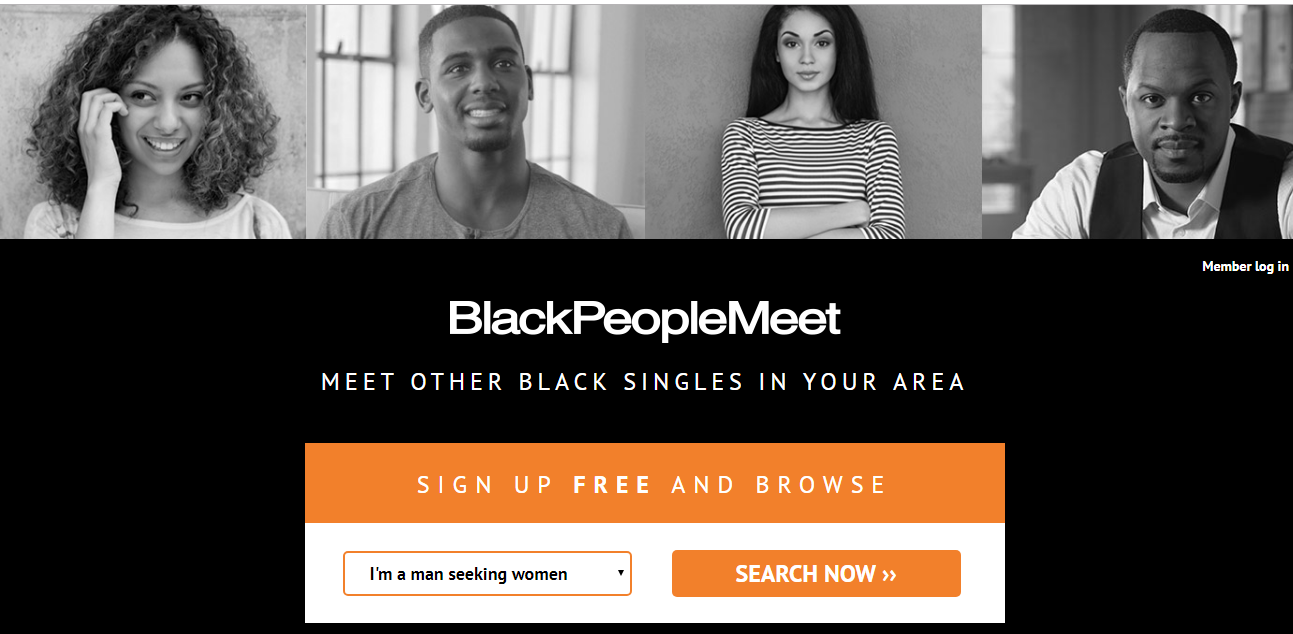 BlackPeopleMeet.com is one of the platforms that target African-American demographics, even though any person, regardless of ethnicity is welcome to join. Still, as the name kindly suggests, this is the place to meet black people. Apart from that, there is no other specific niche focus. Here, members are welcome to look for all sorts of relationship types and patterns — from friends and penpals to long-term and marriage partners. The site does not focus any particular age group or sexual orientation either. Still, how usable it is? Let's find out below. 
Active users and member structure 
Women outnumber men by 10% on BlackPeopleMeet. However, such disproportion is a common case for most daring platforms, so there is absolutely nothing to worry about. What's great about BlackPeopleMeet is that it gets plenty of visits from all corners of the globe, even though almost a million users come from the USA. Still, the platform enjoys an astonishing 4.5 million global visits each month, and an impressive 4.3 million of those are active US members. 
Such popularity is well-deserved as BlackPeopleMeet targets a unique demographics that, sadly, often gets disregarded by most mainstream dating sites. At the same time, being designed for black people, the site does not limit any other nationalities either. So, should an Asian, Caucasian or Latino girl/guy be interested in finding a black partner, s/he is welcome to join and give it a try. 
Signing with BlackPeopleMeet
The registration is free and effortless. The sign-up form consists of five screen, where the last one is an ad for premium membership. Users can upload up to thirty photos, and they can also use their Facebook pic as an avatar. As for the personal info, new members only need to state their birthday and ZIP code — no other personal info required. There is also a short text box, where members can briefly describe themselves (in up to 1250 characters). On average, sign-up takes about three minutes or less. 
Search filters and preferences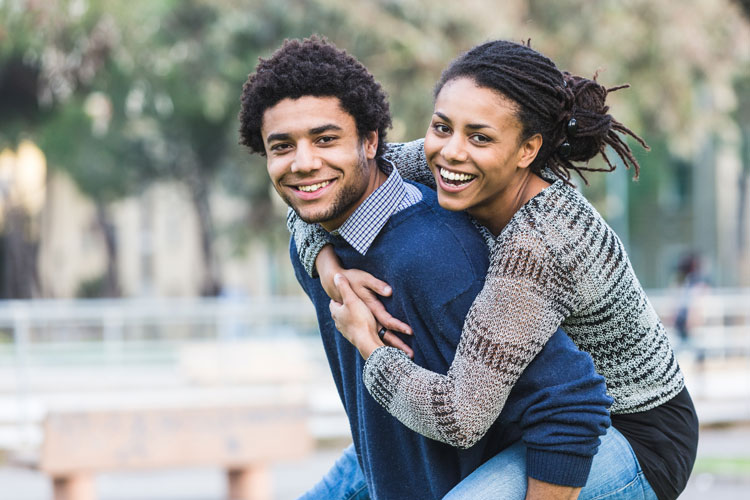 BlackPeopleMeet offers quite sophisticated search filters, available to both free and paid members. Standard site filters include:

Age 
Location
Presence of photos
Appearance, including eye and hair colour, height, etc.
Relationship status 
Hobbies 
Zodiac
The site search box allows browsing the database by specific keywords and usernames. All results can be filtered by distance, online status, user activity and user's time with the service. On the whole, this system is one of the most sophisticated ones in the online dating world. And the best part is — no limitations on search functional, no matter if the account is free or paid. 
Reaching out to other users
Right after the registration, new members can browse through the user database and look through other people's pictures. However, one will have to get a paid membership to get in touch with someone they like. There is also an in-between option: make use of BlackPeopleMeet match-making suggestions and contact matches the site offers for free. Every day, each user is offered 11 matches to choose from. 
Matchmaking comes in the form of a game, where you can swipe left or right — depending if you like the match or not. Also, users are given a chance to compare two matches and choose the person they'll contact. If none of the automatic suggestions appeals to you, feel free to skip this part. 
One more way a free user can show interest in someone is to use a 'flirt' button. However, even if the person reciprocates, one will have to pay a membership fee to send messages.
All in all, BlackPeopleMeet offers some means to contact other members for free, but these means are quite scarce. So, to enjoy the full functionality of the service and reach out to any members that catch your eye, you're recommended to get a paid membership. 
Apart from messages, users are free to engage in chatrooms or make use of the ConnectMe feature. ConnectMe is essentially a virtual phone number that offers a chance to dial other users without revealing your real contact details. 
How informative are BlackPeopleMeet profiles?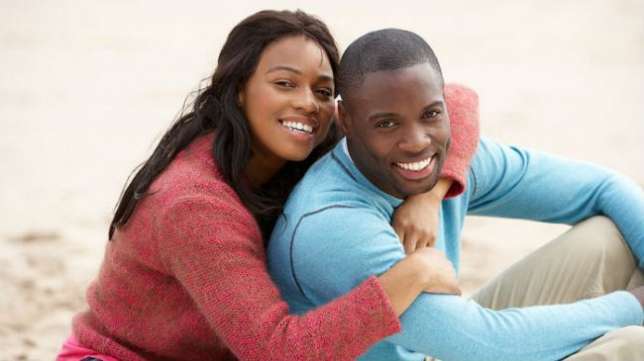 The site offers plenty of ways to express oneself in the profile description — plenty of text boxes leave enough room for imagination. The downside, though, is that those text boxes are not obligatory, and not too many members take time to fill them in properly. So, some profiles offer plenty of valuable info, while others remain blank. 
Profile pictures, however, are searchable and visible to all members, both free and paid ones. This feature has its pluses and minuses — on the one hand, users can easily look around and see what their options are; on the other one, all pics come with one privacy setting and can be left public. 
As for the quality of BlackPeopleMeet profiles, the possibility of scam exists — pretty much like on any other dating platform. The management does little to verify their user identities, so once you start talking to someone, you'll have to keep a clear head. Remember, there is always a chance the profile is fake. So, if you notice any suspicious activity (asking to send money, etc.), feel free to report this profile to site management. On the upside, though, such instances may happen but are not common. 
Also, note that even though BlackPeopleMeet does not ask its members to verify their identities, it does create test profiles now and then to make sure the platform works properly. So, we can safely state that profiles are properly designed and maintained.
Is BlackPeopleMeet nice to use?
Speaking of design, BlackPeopleMeet developers have made a great job on that. Even though this platform has quite a lot of different features, all of them are easily accessible through the top and left navigations bars. The pages load quickly and easily, and the whole site navigation is very intuitive — even for less than tech-savvy users. 
Mobile Version 
BlackPeopleMeet app is also available for download on AppStore and Google Play. In comparison to the desktop version, the app does not offer any new features. The upside is that a mobile version does not limit BlackPeopleMeet functional either. With this app, users can

Register 
Upload photos 
Edit profiles 
Like and send photos 
Swipe through potential matches 
See favorites and who adds them to favorites 
Send, read and reply to messages. 
BlackPeopleMeet app features a very similar design and functional — just like the desktop version. Plus, one can clearly see that designers and developers made a good job on the app, which is incredibly user-friendly and glitch-free. 
What does it cost to use BlackPeopleMeet?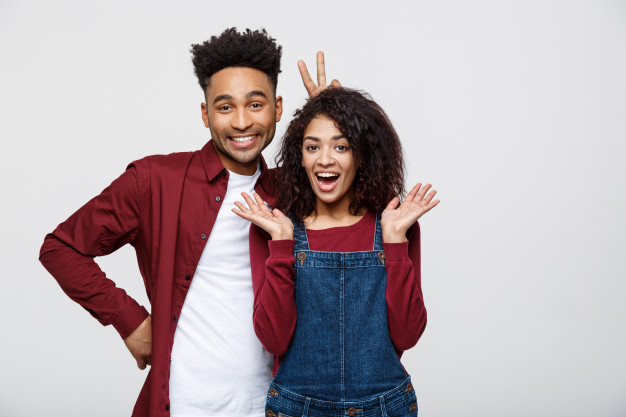 As mentioned above, members can make use of free accounts; however, free memberships have quite limited functionality, especially when it comes to contacting other users — which is, obviously, an essential feature for any dating site. 
Free members can:
Register 
Fill in their profiles 
Contact matches offered by the site
Use 'flirt' button to show interest in other users
Paid members can:

Contact any users they like
See which users are adding them to favorites 
Costs and payments methods 
BlackPeopleMeet charges paid members a monthly subscription plan, but payments occur every other week. The longer the subscription is, the less it costs. Users can subscribe for one, three, or six months, where each month will cost $16.75, $13.96, and $11.95 respectively.
In addition, there is a system of tokens that can be bought separately and used on additional features not included in paid membership plans. These tokens act as virtual credits and are bought in bulk — 25, 110, and 280 credits per purchase. Here, the amount of the credits users buy does not affect cost per each token. These always go at a fixed 0.04$ per credit. 
All in all, we cannot call BlackPeopleMeet expensive; however, such pricing policy is a bit higher than average on the market. As for the payment options, customers can use PayPal, credits cards, and cheques. Also, note that all subscription plans are renewed automatically so should you want to cancel, you'll have to do so in advance. 
Extra features one can buy with credits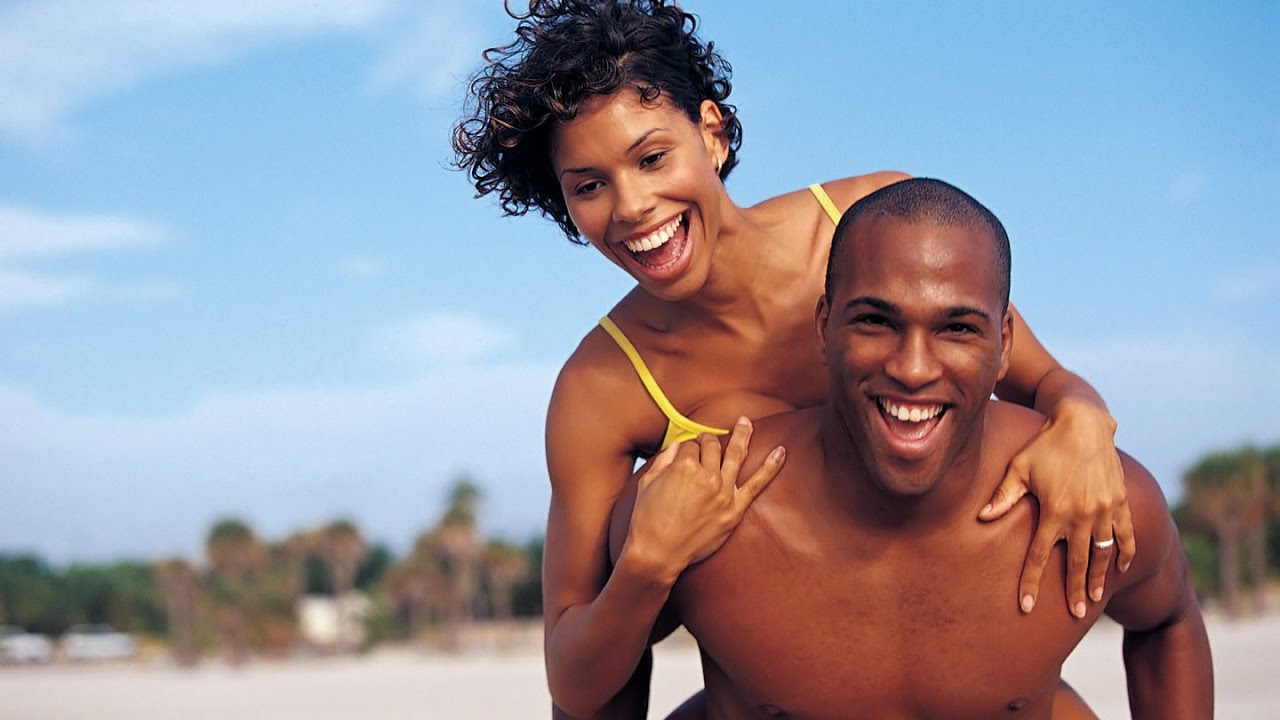 Just like most other dating platforms, BlackPeopleMeet tries their best to offer its members the ultimate user experience. However, it comes at a separate cost. Here is what the service provides for extra credits:
Virtual Gifts
BlackPeopleMeet has plenty of virtual tokens of affection, including flowers, stuff toys, candy, and even gadgets. All of those can be paid for with tokens you buy on top of your monthly subscription plan. The number of credits spent depends on the gift in question. In theory, such gifts are used to show your interest and affection. In reality, though, sending a virtual bouquet is often a waste of money — after all, premium members have plenty of other means to show interest in a potential match. 
ConnectMe
We've already discussed this feature above — it gives users a chance to call other members without disclosing their real phone number. In our opinion, ConnectMe is something worth spending extra money on — more often than not, text messages and live chatrooms are not enough to get to know a person. Voice calls offer more room for imagination and keeping your real phone number to yourself offers some real privacy protection. 
MatchMe
MatchMe offers a chance to be shown to more potential matches. All in all, it does give a certain boost to a user profile, resulting in more messages. Still, if you can spare some extra time searching for suitable partners yourself (and extensive search filters allow this courtesy), you can achieve better results manually. 
ProfilePro
This feature offers a chance to showcase your profile without spending any extra time and effort on filling in all the text boxes. Instead, you give internal writers the basic info you want to feature, and they take care of the content, polishing your profile to perfection. Once again, this feature may come handy to people who aren't too versatile but want to have their BlackPeopleMeet accounts shine to perfection. Still, given some time and creative thinking, users can achieve the same effect for free.
---
More online Dating Services
---