Pros
There is a Strict identity verification

Free browse through the users database

There is a mobile app

Over 1 million registered users

High member activity
Cons
Contact other members and get messages can only premium members

There are fake profiles, so pay your attention to status "verified user"
Verdict
If you are looking for love (as one of the goals suggest), this is definitely not the best platform to get started. Most members use BeautifulPeople as a platform to make new friends and go to internal BeautifulPeople parties, so finding your 'one and only' will take a lot of luck, time, and effort on BeautifulPeople.
---
BeautifulPeople: an Exclusive Community or a Vanity Fair?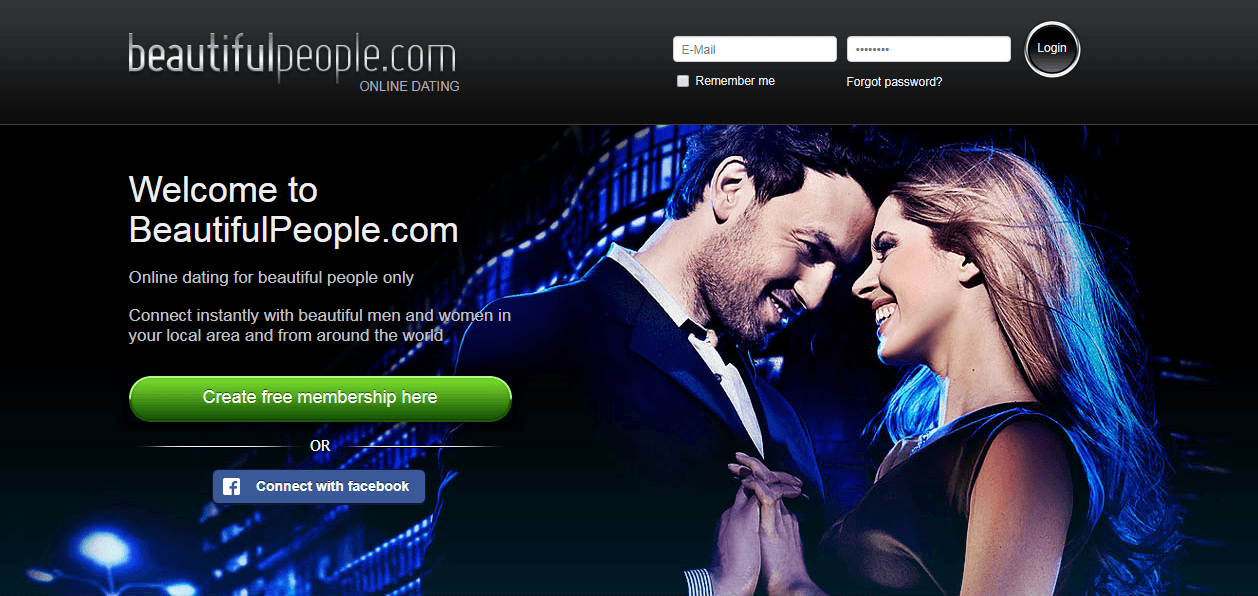 BeautifulPeople is a mix between a social and a dating platform, where all new applicants get votes on whether they can become members of the community. On the whole, the name seems appealing, and the approach — fresh, even though a bit superficial. Applicants are judged based on the photos they upload and the personality descriptions they include in their About Me sections. 
BeautifulPeople is a Danish website, launched in 2002. In 2005, it saw the UK and the US and finally went global in 2009. On the whole, the reception has been mostly positive, even though the website saw its share of negative feedback. Consequently, this platform attracted a lot of hackers, determined to interfere with the voting process, which, in turn, lead to a private data leak. Still, even today, BeautifulPeople keeps on kicking and attracting new users. So, let's see which features the platform offers, what makes it exclusive, and find out if it's worth your time.
Who are BeautifulPeople members?
Currently, BeautifulPeople has a database of 1+ million registered members, most of whom come from the UK, US, and Brazil. The site enjoys a fairly equal, 50/50 male-female ratio, which is refreshing, as most other dating sites have these numbers skewed. Users are mostly young adults, between 20 and 35 years old. However, younger and older demographics are also present on BeautifulPeople, so we cannot claim that this platform favors one age group over the others. 
As for user intentions on BeautifulPeople, most are looking for fun rather than soulmates. People come to the platform to engage in casual communication, make new friends and land party invitations, so BeautifulPeople has a fair share from a social networking platform. 
All member profiles are subdivided into lists, which go as follows:
Applicants — new members waiting for votes and approval to join the community 
Newest — new successful applicants that have been approved and welcomed to the club
Highest ranked — members who got most high votes on their profiles 
Most popular — users who get most messages from other community members 
Elite — paying users who have a premium membership
Creating a profile with BeautifulPeople
On the whole, registering a profile with BeautifulPeople takes about five minutes, but applicants are expected to wait for another 48 hours to undergo a 'popularity contest.' If they gain enough positive votes, they become members of the community. It is, however, possible to reapply if users do not get it the first time. 
As for the actual registration process, one is not required to provide a lot of info. It includes the basics, like your date of birth, location, gender, and the username/password you choose for yourself. After that, you will be asked about sexual orientation and net worth. Those fields are obligatory, but the site will offer you answer options to choose from. Also, you will be asked about your goals on the website. Here, the choice includes fun, love, business networking, and party invitations. Choose whichever describe your goals best — you're free to tick all of them. 
Then goes the standard email verification via an automatically sent link. After that, the only things left are to upload a profile pic and create a description of yourself. At this point, your 48-hour approval timer starts ticking (you'll see it in your profile dashboard). If your account collects enough positive votes, you will be able to use it after the timer is done. 
Contacting other BeautifulPeople users
Even though as an applicant, you will still be able to browse through the user database, you will not uncover all of the BeautifulPeople features until you become a full member of the community. Some extra perks of getting the community's approval are sending winks to other site users and adding users to your own favorites list. 
To find people you'd like to interact with, you can make use of pretty advanced search filters. Or, one can simply browse through the most popular member profiles — those are available on the "Members" page. The same dashboard has a 'social stream' tab where you can keep track of your own activity, and see updates on what's your connections have been doing. 
Also note that even if you are approved and become a part of BeautifulPeople community, sending and receiving is reserved for paying members — and so is participation in forums or initiating live chats.
There is just one way for a free member to interact with other site users — undergo an identity verification process. In that case, free members will have a chance to send messages. Live chats and forums, however, remain restricted to paying members.
Once the community approves your application, you will have a chance to vote on new applicants — just like old-time users voted on you. Vote reactions include "Hmm ok," "Beautiful," "No," and "Absolutely not." You can see other users' votes only after you place your own. 
What do BeautifulPeople profiles look like?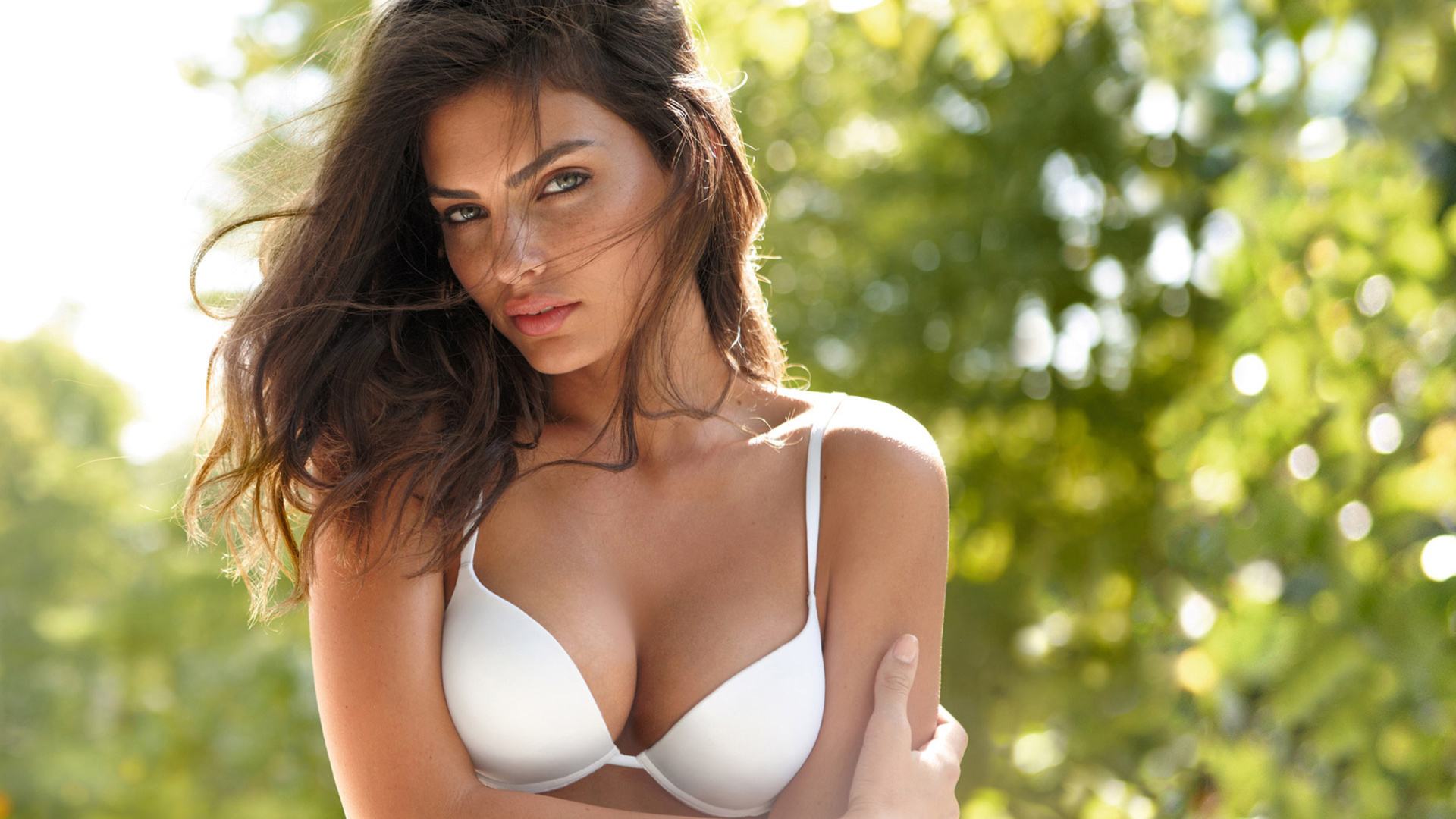 In practice, most BeautifulPeople profiles are not very detailed, even though the site offers plenty of room to express one's creativity and give other users a better insight into your personality. Here's what a BeautifulPeople profile can include, if filled out completely:
Header: includes the most basic info like age, location, and user name. Location is shown not just in text, but also in 'proximity-meter' between you and another user.
Contacting options: right under your profile header, you will find contact icons (chat, message, send wink, add to favorites).
Photo gallery: once approved as a member, users can add multiple photos to their galleries. There is also an option to keep some of the photos public and others — private. 
I'm looking for: this is where you can find information about the user's intentions with this platform (parties, love, business, etc.)
Personal information: this is the part most users skip. It offers lists about one's education, cultural background, hobbies, lifestyle, etc. 
About Me: this paragraph is filled during the registration phase — when your approval timer still ticks. Yet, all too many accounts do not have a lot of info in this section, so we must assume that voting process is based on pictures, not on personal essays few users even care to write.
Interests: this is an optional tab that is shown only if a user takes time to fill it out. Essentially, this a list of sports, TV shows, music, books, and other interests — not unlike on Facebook. 

Sidebar: this section only has two buttons — block and report. 
Apart from these features, BeautifulPeople shows you similar profiles — you can find those right under the Sidebar section. It is also possible to modify any of your account details once you become an approved member. 
Desktop VS mobile design 
Even though BeautifulPeople's website has plenty of interactive features, it is incredibly simple and intuitive to navigate. All in all, user experience with BeautifulPeople is both productive and enjoyable. Tabs are easy to find, and they are arranged logically. Notification icons are all in place, and everything a user may need is easily accessible in the site header menu. 
Website footer is also intuitive to use and has the following options:
Browse history, for keeping track of your activity on the platform 
Activity stream, for seeing all updates from the profiles you're interested in
Favorites, for easy access to user profiles you've bookmarked 
It is also possible to interact with users via a "Members" tab. Here, you can sort accounts by the number of votes, popularity, or pretty much any other criteria you have in mind. Whenever you look through members' accounts, it is easy to go back and forth using dedicated buttons. 
BeautifulPeople app
App version of the service is available for Apple and Android users and is free to download. But, to make full use of the service's functionality, one is still expected to get a subscription. The upside is that upgrading to a premium membership via an app costs a bit less than via a desktop version. 
Note, however, that BeautifulPeople app is less interactive than the website. It does have all the essential communication functions, but if you are interested in site forums and networking events, you'll need to go desktop to access this info. 
The rating feature is also a bit simple if compared to the desktop functional. Instead of having four possible reactions, app version simplifies the voting process to either 'yes' or 'no.' Besides, when voting over a mobile, you only get to see the applicant's photo. About Me section is not available for voting over mobile. Another drawback of this particular feature is that it takes longer to load in comparison to the desktop version.
BeautifulPeople membership costs 
As already mentioned, BeautifulPeople users cannot message others unless they go through strict identity verification. And, even then, verified free members only get to send texts, nothing else. A typical, non-verified free user can:
Create a profile 
Upload a photo
Browse through the user database 
Look at other users' photos 
Vote on new applicants (if approved oneself)
Send winks
Add people to favorites 
Premium members can:
Contact other members and get messages 
Ask for permission to view private photo galleries 
See who's viewed their profiles and shown interest 
Start live chats with other users
See who adds their account to favorites 
Read through forums and participate in discussion threads 
See their applicant score 
See who voted on their applicant's profile 
As you can see, a paid membership leaves more space for interaction, so if you're planning to stay with the service, it's recommended to have one. Besides, it does not cost a fortune — even though BeautifulPeople's fees are still a bit higher than average in the dating market:
1 month: $24.99/month
3 months: $16.99/month, $50.97/total
6 months: $12.49/month, $74.94/total
BeautifulPeople accepts all major credits cards as well as PayPal accounts. Also, note that if you are interested in the events hosted by the platform, anyone can access this info for free. Plus, verifying your identity gives users a chance to send unlimited free messages, so there is still a way to use BeautifulPeople free of charge — provided, you're interested in social networking and can do with text messages rather than live chats. 
Special features
As you already see, BeautifulPeople does not offer too many unusual features — the main perk of the website is its exclusivity. One can only join if other community members approve a new applicant. However, the platform does offer a couple of benefits most other dating apps usually ignore. We've briefly touched upon them already — forums and events.
Forums are discussion boards where users can ask questions and give answers. The topics can vary, but questions should be 'appropriate.'
Events are parties hosted by BeautifulPeople. You do not need an invitation — anyone can access the list of events and attend any of one's choosing. 
Conclusion on BeautifulPeople
All in all, the platform acts more like a social networking site rather than a dating app. Besides, its approach towards voting and exclusivity puts some people off — so, the call here is yours. If you are not put off by the idea that other users will score you based on the subjective 'beauty' criteria, you can give BeautifulPeople a shot. 
Note, however, that if you are looking for love (as one of the goals suggest), this is definitely not the best platform to get started. Most members use BeautifulPeople as a platform to make new friends and go to internal BeautifulPeople parties, so finding your 'one and only' will take a lot of luck, time, and effort on BeautifulPeople.
---
More online Dating Services
---