Pros
Free browse through the user database

Many different relationship types to choose from

24/7 phone customer support

Guarantee - if you do not meet someone in three months, Passion.com will give you three months free
Cons
Many fake profiles

Most features are paid

There is no a mobile app
Verdict
This is one of the truly special sites where anyone can explore their sexuality, regardless of one's age, sexual orientation and even marital status
---
Passion review: what's in this service?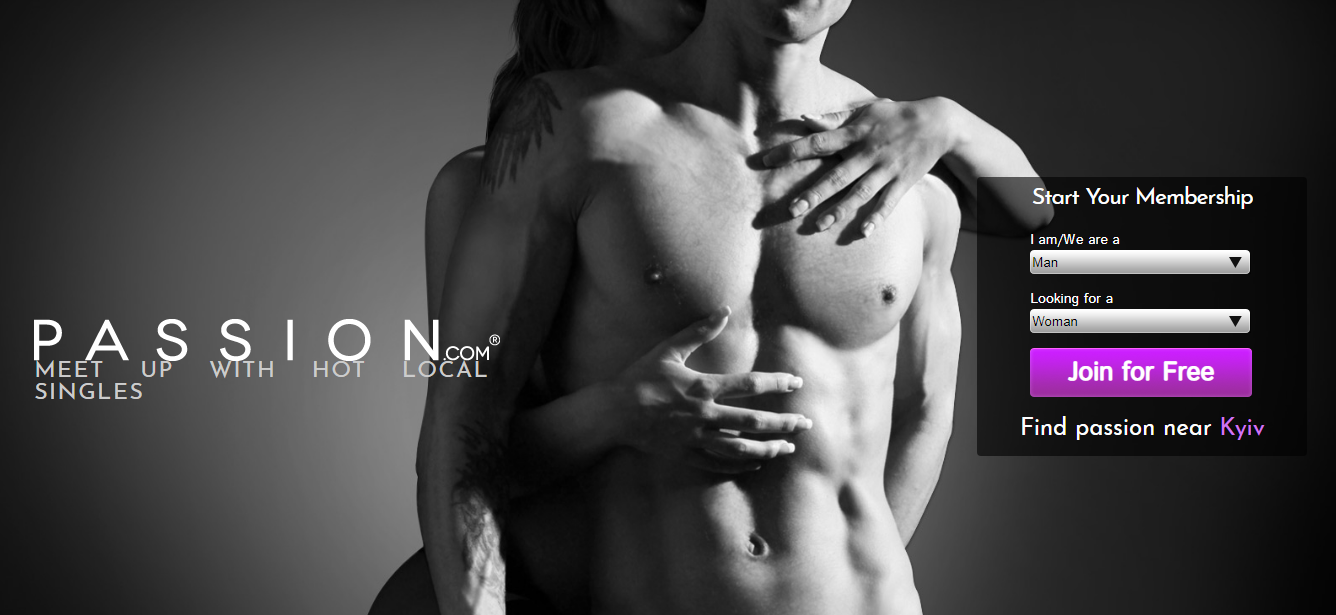 Passion.com is one of the busiest platforms for casual flings and hookups, offering its users a whole array of seductive photos and eye-catching profiles. The numbers alone make this platform worth checking out — as of today, the site has over 90 million users worldwide, so virtually anyone can get a steamy NSA hookup with this service. 
Numerous interactive features make Passion.com even more appealing, turning the site into a platform for socializing and finding equally liberated and sexually empowered people. This is one of the truly special sites where anyone can explore their sexuality, regardless of one's age, sexual orientation and even marital status. 
Still, nothing is perfect, and Passion.com also has a couple of drawbacks that make this platform off-putting for some users. So, let's take a good look at our detailed review and see if the site is worth it. 
Passion members: stats & structure 
Most of the Passion.com users are women, with only 20% of men. While the gap in gender ratio is quite common for most dating sites, Passion.com has really made it enormous, so the platform is way more suitable for men than for women — at least, as of today. The site has about 60 thousand logins every other day, and most active users come from the US, UK, Canada, France, and Thailand. Of 90 million members, approximately 36 million come from the US. Given the number of daily logins, it's no wonder that active users are highly responsive and ready to chat. So, finding a pal on Passion.com should not be a problem. 
Another thing worth mentioning is gender and orientation diversity on this platform. Absolutely all people of legal age are welcome, and it's possible to satisfy practically any kink with this dating site. Passion.com welcomes gay, straight, transgender and bisexual users. Besides, 15% of the website's users are couples who share an account and are searching for other, equally adventurous, couples via the platform. So, as you can see, the pool is options on Passion.com is practically unlimited. 
The vast majority of Passion.com users are between 25 and 34 years old, even though younger and older demographics are also present on this website. All in all, this is a perfect spot for hooking up — either with a single individual or a group of people.
Registering with Passion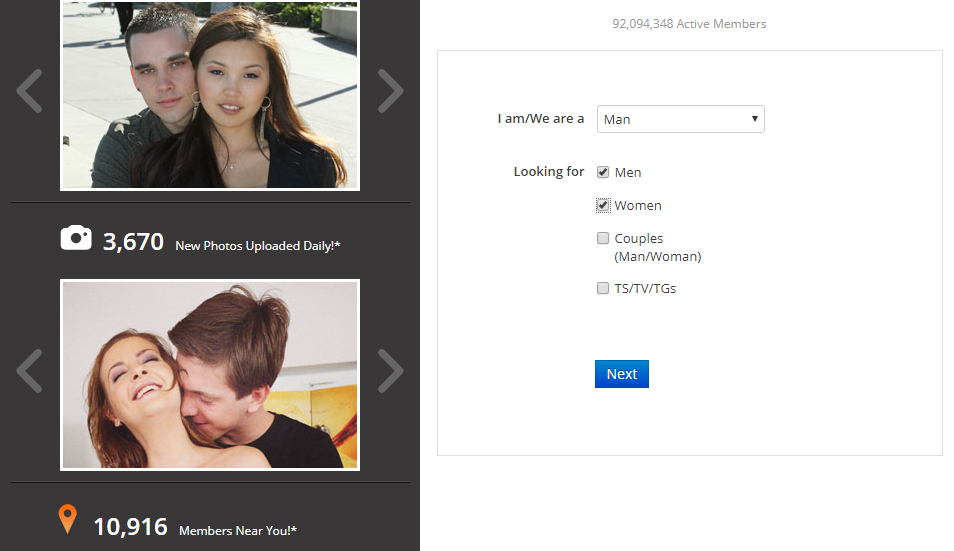 The sign-up process is quite simple, even though users cannot just use their Facebook details to create an account — they have to register the old-fashioned way. It may come off a bit unusual these days, but still — the sign-up only takes a couple of minutes, no more.
First, users have to indicate their gender (male, female, trans, and couple options are available) and sexual preference (straight, gay, or lesbian). With sexual preference, you do not have to choose just one option — you can include them all, and, frankly speaking, this should give your profile even more visibility on Passion.com.
The next essential question is your age and location. Quite logically, only 18+ people can join, so you will need to indicate your full date of birth. Location is also important as Passion.com will offer you matches in your vicinity. 
Finally, there goes your valid email, preferred username, and a password. Then, you fill in a brief description of oneself, including body type, race, and marital status. If you do not want to disclose any of those, or simply want to come back to edit this section later, skip this part. However, one is required to fill in a text box with an intro of yourself. You can elaborate if you feel like it, even though a couple of lines will usually do.
The last step is validating your email address — simply clicking on the emailed link activates your profile and you're all set to browsing through millions of seductive photos!
Interacting with other users
The first thing any user will do when registering with a new dating service is looking around. At this point, comes the most obvious disadvantage of Passion.com — free users cannot view other members' profiles. You can see a pic and an account summary, but taking a good look at another person's profile is reserved for Gold members, and so is the messaging. So, to truly enjoy all the benefits of the service, one will need to get a paid subscription. It is, however, possible to send a wink to another user just to see if the person reciprocates. 
As for the search algorithms, even free members can enjoy the full functionality. It's possible to search and filter other accounts by:

Location 
Appearance 
Online status 
Joined date 
Who viewed your profile
Popularity 
Your preferred matching details 
Also, there is a 'kink search' option that allows you to find other users based on their sexual kinks and the pleasures they are looking for with Passion.com. All in all, differently from most sites of the kind, Passion.com does a great job at optimizing user experience and making it both detailed and enjoyable. Here, users can do more than simply browse through hundreds of barely organized, pornographic images — they can actually set the parameters they want and find a hookup partner they need. But once again, to get in touch with someone who catches your eye, one is expected to pay.
How good are Passion profiles?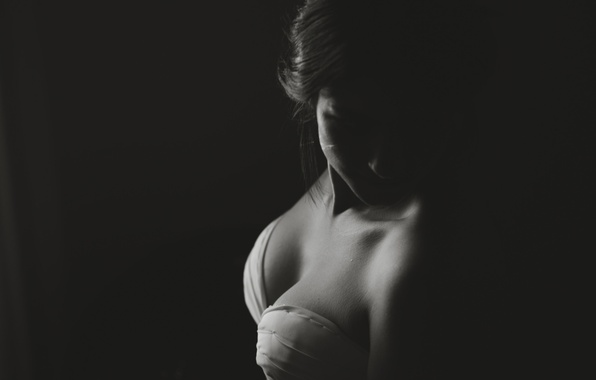 As already mentioned, the biggest minus of Passion.com profiles is that they are not available for a free preview — free users can see nothing but a brief summary and a picture. However, there is more — plenty of accounts on this service are an obvious fake. In a few minutes after the registration, one gets at least a dozen direct messages, most of which are practically the same — "hey, you're hot, wanna hook up?". That may all be very flattering, but given that our newly created test profile did not have a single pic uploaded, such messages scream 'spam.'
On the one hand, it's not surprising that Passion.com has that many fake accounts — site admins do nothing to verify user identities — they do not even take the time to screen the photos. So, communicating with other users is at your own discretion. On the upside, it's not that difficult to see the difference between a real, personalized message sent by an actual user and the one forwarded by a spambot. Still, the number of automated messages is annoying. 
Another positive aspect of Passion.com profiles is the game-like interactivity. There is a "What's Hot" section with plenty of user profiles, where other members can vote on who's hot and who's not. The section is buzzing with votes, and many users step up their game to be featured on top of these results, which is quite fun and unusual.
As for profile informativeness, we would say that Passion.com accounts are not very detailed. They do have very seductive pics and a few lines of description, but most of the website users do not bother to write essays about themselves. On the one hand, this is more of a plus than a minus — Passion.com accounts feature info about location, orientation and sexual preference, which is more than enough for a quick hookup. 
Passion design and usability 
At first glance, Passion.com may come off as one of the cheap, almost pornographic websites. However, as we all know, first impressions may be misleading, and Passion.com website is a good example of just how misleading judging a book by its cover may get. Despite plenty of revealing pictures, Passion is a properly organized and carefully maintained platform, which is never the case with cheaper adult websites. 
First of all, users can easily navigate around the essential functions (searching, filleting, messaging, etc.) and keep track of their own activities. Practically every feature on the website is carefully sorted into a separate tab, which makes site navigation incredibly simple. User activity is traced in the My Stuff tab, where all users can see profiles they liked, updates they posted, blogs they've read, movies they've seen, etc. 
The biggest downside so far is the absence of any mobile app, which is quite surprising given how many users the platform has. There is, however, a mobile-optimized version of the site, so members can use it via their mobile phone browsers. Mobile site version has the same easy-to-follow design and intuitive navigation. However, it's still not the same as using a dedicated app — even though, we must admit that on the whole Passion.com design and navigation are solid. 
Passion services and their cost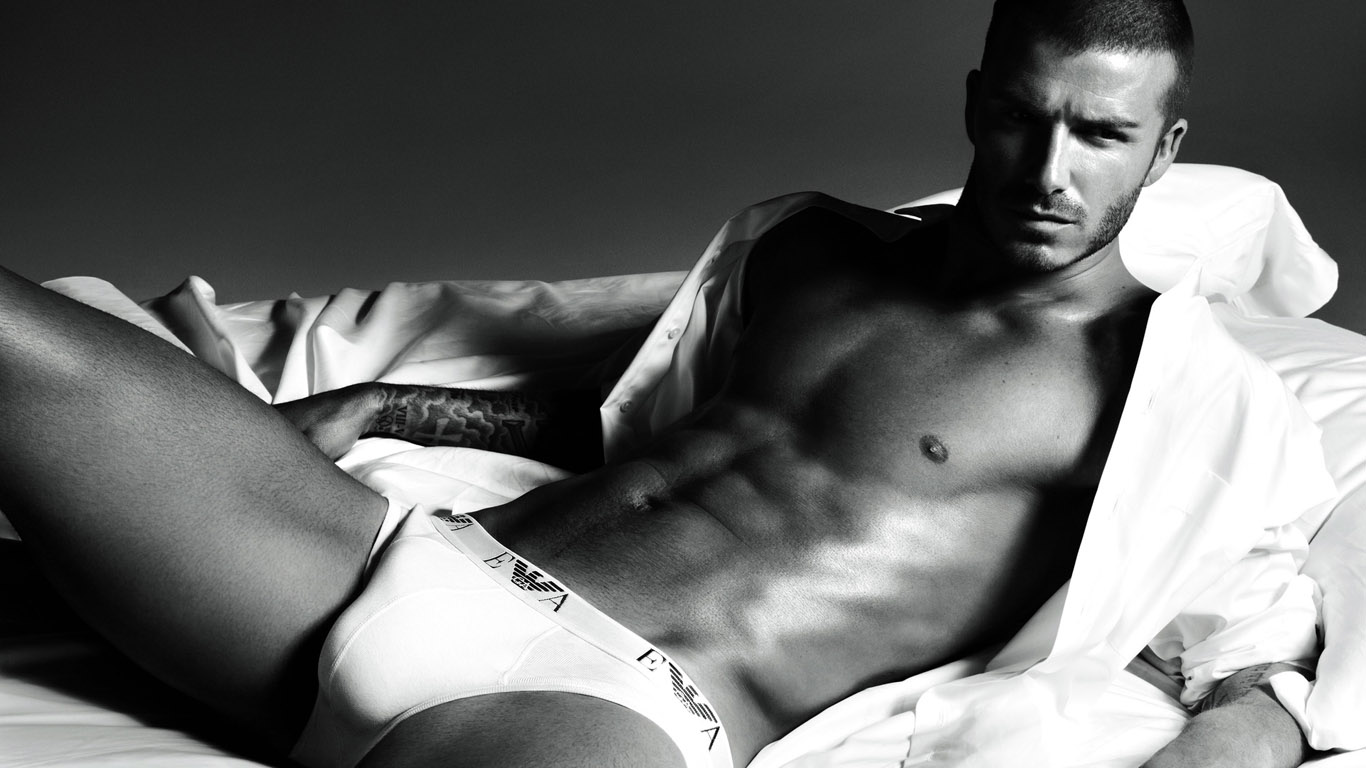 The site has a flexible payment system, and the cost of using the service will depend on how active members get and what perks they choose to use. 
For free, a user can:

Register 
Fill in the profile 
Browse through the user database 
View account summaries 
Send winks 
Paid members can:
Get in touch with anyone they like 
Use a live webcam 
Send flirts and gifts to other users
View full profiles of other members, including all photos and videos 
Simply contacting other users and viewing their profiles requires Gold membership. The cost ranges from $33 to $22 a month, depending on how long you subscribe for. One, three or six months subscriptions are available. 
Using a private chatroom and a webcam comes at a separate price:
1 month: $10.95/month 
3 months: $7.65/month, or $22.94 total 
6 months: $6.55/month, or $39.27 total. 
Passion.com users can also view unlimited adult movies, but this option — once again — comes at an extra cost:
1 month: $20.95
3 months: $14.25/month, or $42.74 total.
Finally, there is a set of credits you can buy in advance and spend them on virtual gifts for other users. These credits are available in bulk (different tokens of affection cost differently), in purchases of 200, 500, and 1,000. The minimum, 200-credit purchase comes at $0.02 per credit, or $3.3 total. Getting a five-hundred or a thousand-credit bunch is cheaper, with the price dropping to $0.01 per each credit. 
All in all, if you only use Passion.com for communication, we would call their pricing policy slightly above average. If however, you buy extras, such as webcams and adult videos, the cost per month gets significantly higher. On the other hand, purchasing adult movies separately costs even more, so we still think it's worth it. 
As for the payment option, Passion.com accepts only credit/debit cards and cheques. E-wallets are not supported. Absolutely all paid services auto-review, so keep an eye on that if you do not plan to use them in the future.
Special features from Passion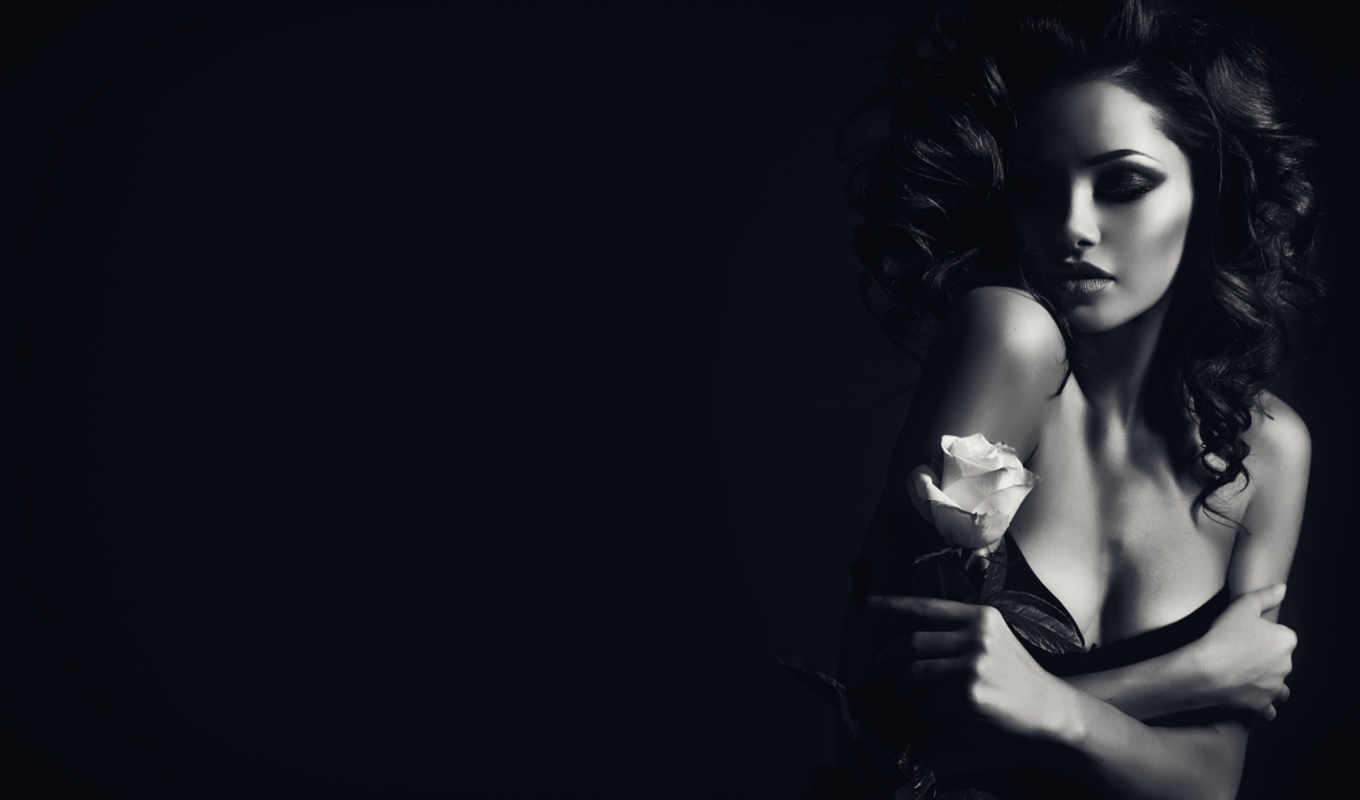 We already mentioned a couple of unique services from Passion.com, in particular:

My Stuff tab that keeps close track of user activity 
Kink search that helps find people based on their sexual preferences 
What's Hot section, where users can vote on other accounts' 'hotness'
Virtual gifts that can be used to show your affection for another person/couple

Live webcams, where users can watch other people's streams, upload their own ones and actively participate (comment, like, etc.)
Unlimited adult movies that can help you relax and enjoy an evening alone (or not alone)

Private chatrooms that protect your communication with chosen users.
Apart from those, there are only two special features left to be mentioned:
Member Blogs you can easily add to your profile to express individuality and draw other users' attention. Feel free to maintain your own blog or read through other users' writing.
Passion Guarantee that ensures a refund to Gold members who did not hook up with anyone after three months of using the service.
---
More online Dating Services
---