Pros
Safety

Large amount of users profiles

Total absence of limits and boundaries. Fling welcomes all users, regardless of their age, ethnicity, location, and sexual orientation

Many nice perks for premium members: LiveCams, VideoChat, SexShop, PremiumContent, 3-MonthGuarantee (If in three months, you cannot find anyone to hook up with, the next three months of using the service will be free of charge)
Cons
Fling does not feature complicated search algorithms to bring compatible members together so you'll have to do most of the matchmaking work by yourself

It's not available in all countries of the world. If yours is missing from the list, you will most likely be redirected to WebDate.com, another project from Fling creators

Most services are paid
Verdict
World's Best Free Casual Dating
---
Fling.com Review: Expressing your Sexuality Online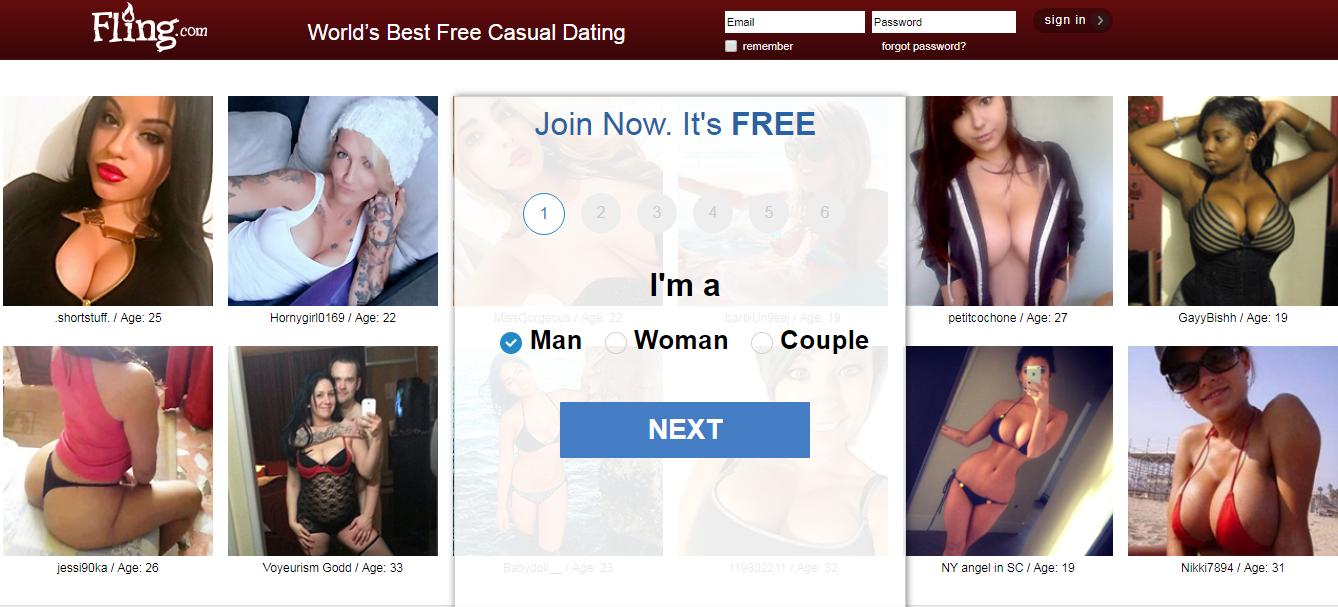 Fling is probably one of the largest dating platforms out there, with over 50 million users worldwide. Since its establishment in 2006, Fling gained trust as a leading platform for all races and relationship types, regardless of location and sexual orientation. While the majority of users come from the US, Australia, and Russia, the platform is a perfect hookup spot for anyone, no matter where they're located. Of course, like any other dating site, it does have its pluses and minuses, which we'll discuss in more detail below. 
Member activity and gender ratio on Fling 
While most dating sites usually have more female users, Fling's disproportion is a bit higher than average. Men account for only 35% of the site's users, which causes certain inconveniences for the ladies. But, of course, it makes the dating process a lot easier for men, so it all depends on your perspective. 
All in all, user stats on Fling are quite impressive. Of 50 million users, 18 million come from the US. The site also boasts 3 million monthly visits from the US alone. Approximately 700 thousand users are active every week, so even if you are located outside of the states, you'll definitely find someone to chat with on Fling. 
Another thing one immediately notices on this dating platform is its total absence of limits and boundaries. Fling welcomes all users, regardless of their age, ethnicity, location, and sexual orientation. The vast majority of users are young adults between 30 and 35 years old. As for the rest, the sky is the limit. Here, it's possible to find absolutely any relationship type, except, perhaps, marriage and commitment. Of course, looking for a long-term partner is not prohibited on Fling, but general user tendency is towards live sex cams, quick hookups, and maybe causal NSA meetings. 
Given such liberty when it comes to relationship patterns, one will have to set search filters and specify one's own intentions pretty clearly. Fling users are looking for anything from a one-night stand to couple swinging, with the whole range of sexual kinks in between. So, unless you do not want to be put off by something that is definitely not your cup of tea, you'd better figure what it is you want exactly and inform the others. This is the surest way to avoid confusion and misunderstanding on this platform. 
Signing Up with Fling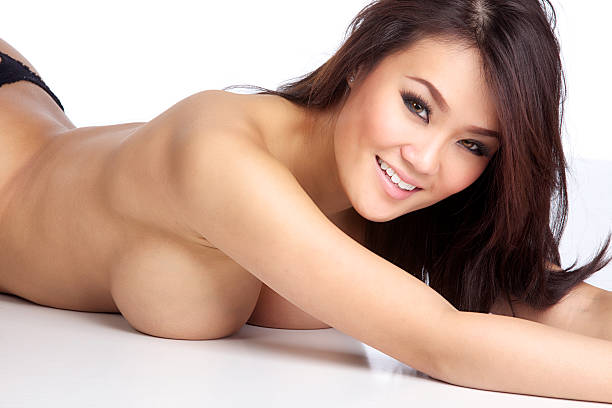 First, Fling does position itself as an international dating platform; however, due to some legal regulations, it's not available in all countries of the world. If yours is missing from the list, you will most likely be redirected to WebDate.com, another project from Fling creators, Global Personals Media. 
If your country is on the list, registration will not take more than two minutes. To sign up, you need a valid email address, and you're not expected to provide any info apart from our age, gender, and location. Perhaps, the longest part of the registration process is figuring out your nickname — the site does not operate on a first name basis. Then, create a strong password and make sure you remember to specify your preferred match gender — as already mentioned, Fling welcomes people of all sexual orientations. After that, Fling sends you an automated email, you click on the link to verify it and activate your account, and you're good to go!
Searching and contacting other users
In comparison to most other dating platforms, Fling does not feature complicated search algorithms. On the whole, this is not a bad thing, because any user, no matter of his/her experience with dating apps and their search filters, can easily figure out the most basic search parameters. Common settings include location (up to city district by ZIP code), gender, age, and sexual orientation. 
Advanced search filters will include appearance (hair and eye colour, height, weight, body type, race), sexual preferences (up to some very specific details). Plus, you can add keywords to the advanced search filters to find even more kinks and relationship preferences. Here, you can also specify if you're looking for new or old-time members, or simply choose to contact people who are currently online. 
That's for the upside. The downside is that you will not be able to make full use of the search settings unless you become a paid member — or, to be more precise, you will not be able to view other people's profiles. Neither will you be able to contact people — sending messages on Fling also requires a paid membership. The same goes for opening any messages from other users. You will be notified when someone reaches out to you, but to actually read what it's about, you'll have to pay. 
Are Fling profiles any good?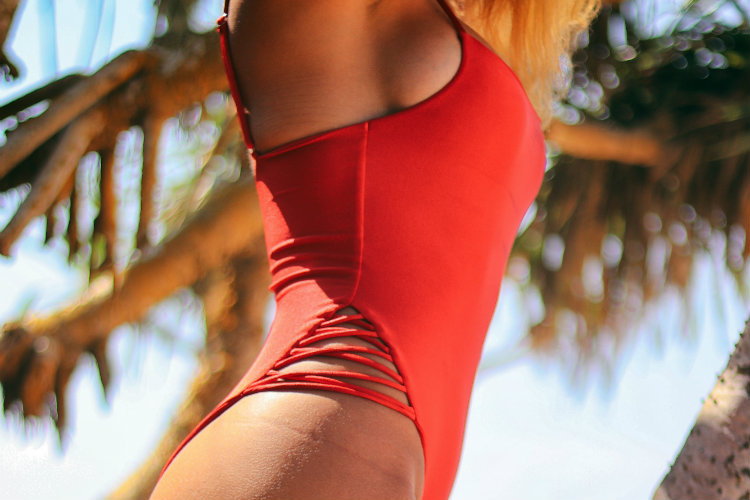 Suppose, you get that membership without an actual look at other people's profiles. What will you see? Of course, it all depends on the user in question, but on the whole, Fling profiles are pretty detailed. Members do not have to fill in their profiles during the registration phase, but they can take a couple of minutes after they sign in. 
Most profiles include general information, like age, location, religion, sexual preferences, occupation, languages spoken, hobbies, etc. On top of that, there are several text boxes where users can exercise some free writing and express their personalities in any way they like. To be honest, most of these boxes remain blank, but some are not — are those are often an interesting read. Most members use text boxes to describe any of their sexual kinks and what they're looking for in potential hookup partners. 
Another thing about Fling is that it resembles a social media platform. Here, people can post status updates and like other people's profiles. The major difference from any social media site is that Fling encourages nude pictures — as long as sexual organs do not take the most of it. Remember though, free users cannot browse photos — the pics remain blurred until you get a membership. 
Site navigation and usability 
What Fling lacks in design, it covers in usability. The site has plenty of different features, but they still manage to keep navigation simple and intuitive. On the whole, one cannot call site background memorable. However, despite the lack of sleek design perks, it remains highly usable and glitch-free. The only minus so far is that Fling only works on a desktop (via browser). There is a dating app named Fling, but it has no relation to Global Personals Media. 
What does it cost to become a Fling member?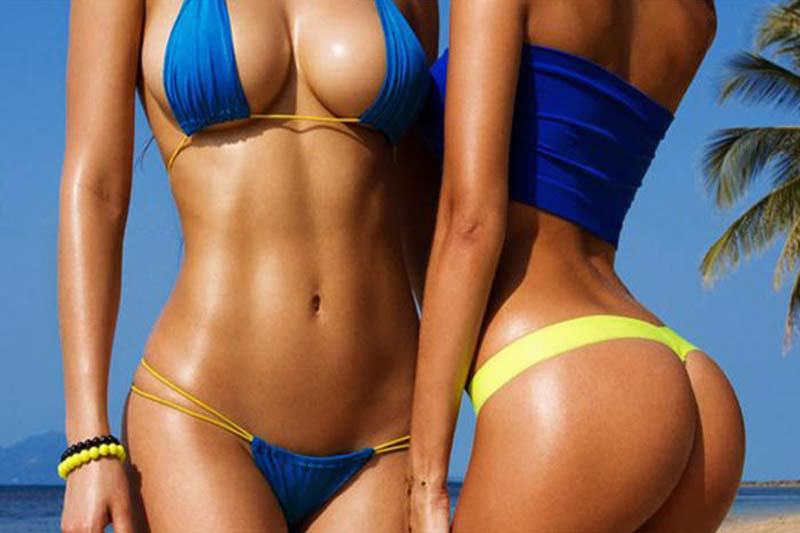 We've already covered that you will not do much without a paid membership, so the question is — is it expensive to use Fling? The answer is both yes and no. A monthly subscription is indeed way higher than average in the dating world — $34.95. If however, you pay for an annual membership, the cost per month drops to $9.9, which is lower than average. A six-month subscription comes at $69.95 (single payment), or $11.66 for each month of using Fling. All in all, despite a pretty scalable payment system, we can call Fling's fees average. 
Another perk for users who do not want to pay 35 bucks for the first, trial month of using the service is to go for a weekly trial ($9.95). There is also a 2-day trial at just $0.95, but frankly speaking, it's very unlikely that you'll figure the platform out in just two days. Not that it's complicated, but it does need some getting used to — just like all dating apps out there. 
Fling does not offer its customers too many payment options — a credit card and PayPal balance are the only payment means available. The upside, however, is that both payment methods are charged discreetly, and there is no mention of Fling or anything dating-related on the bill. 
But let's take another look at the difference between free and paid profiles. So, free users can:
Create an account
Fill in a profile 
Upload images 
See who viewed their profile 
See who liked their profile 
Get notifications about messages 
Paid members can:
View any members' profiles 
Reach out to other members
Use live cams 
Get things in the sex shop 
Use video chats 
Now, let's discuss these extra perks paid members can make use of. 
Extra perks enjoyed by premium members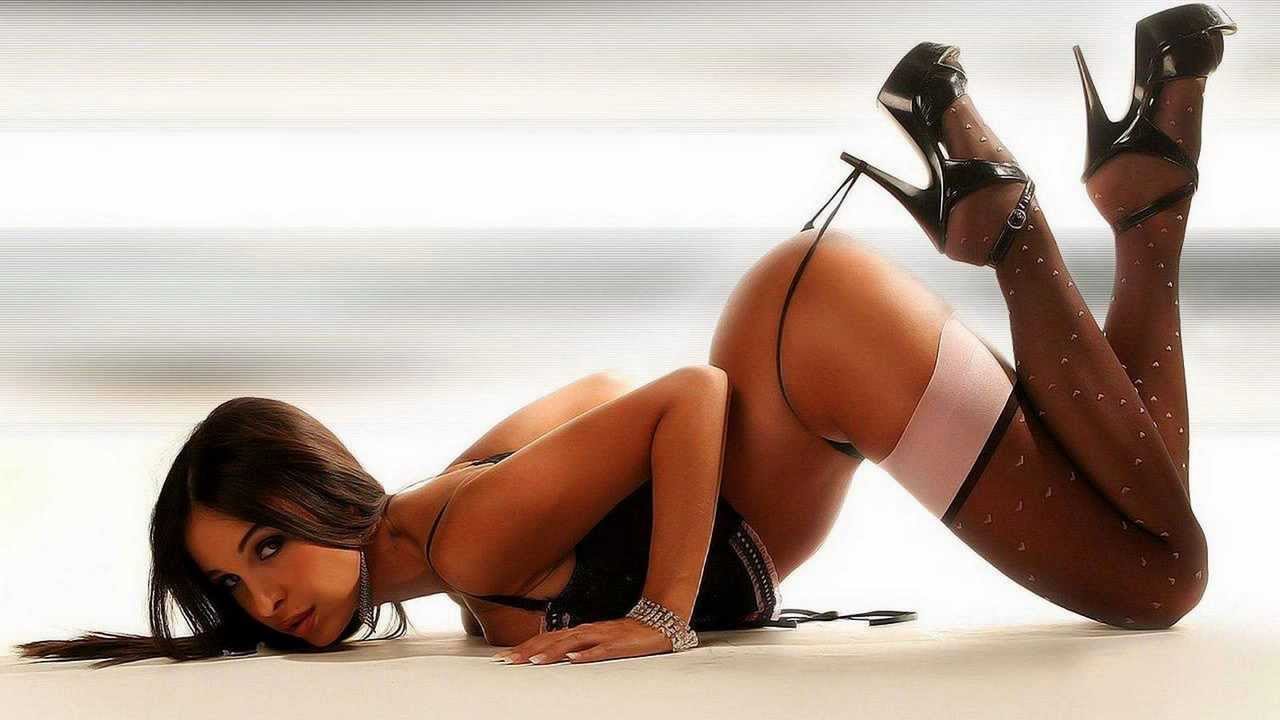 Even though Fling does not offer much to its free users, it does compensate for the inconvenience on premium members. Apart from sending and receiving messages, paid members can make use of a variety of other perks and features, such as:

Live Cams 
Fling partners up with a live cam website, offering its users to watch and engage with camgirls. The upside is that you can use this service on a per-minute basis, and you do not need to purchase a monthly subscription plan for that. Both free and paid members can preview the pics, see basic info about the girls and join any girl's cam room. 
Video Chats
If live cams are not enough for you, you can engage in two-way video calls and have sex online. This service is very popular with all paid members, as the site focuses on occasional hookups and NSA sex dates. So, a video chat allows a perfect preview of the goods and helps break the ice before an actual meeting. 
Sex Shop
This is a regular partner sex shop, with Fling's discounts and promotions. So, you can get all the sex toys you need at a lower cost. Plus, should you make any purchases over your Fling account, you can count on the same privacy protection — the card will be charged discreetly, without mentioning Fling or any other sexual products. 
Premium Content 
This feature offers you to earn some cash instead of just spending. In a nutshell, it allows members to post teasing photos and videos so that other users would pay to a get a view/download permission. 
3-Month Guarantee 
Fling's members jump to the point so quickly that site management offers all users a 3-month guarantee. If in three months, you cannot find anyone to hook up with, the next three months of using the service will be free of charge. 
Frequently Asked Questions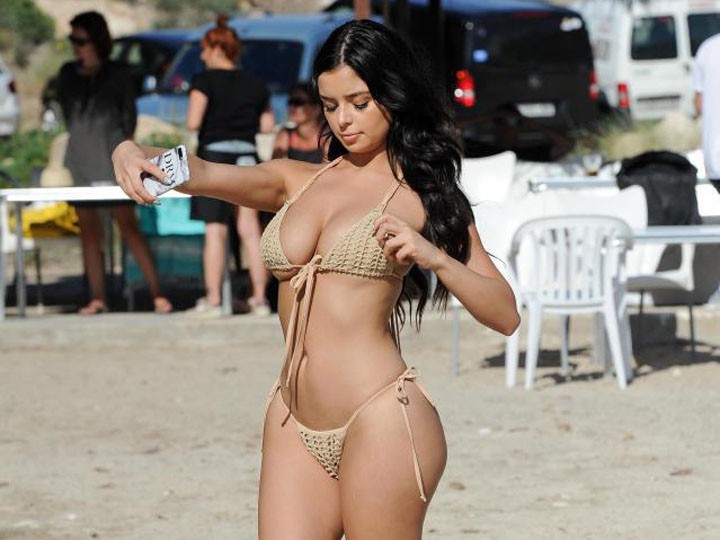 Can I child-proof site content?
Yes. If you have kids running around, you can choose Safe Mode in your profile settings. Safe Mode blurs the nudity and allows you to browse the site at home discreetly.
Does Fling have any restrictions?

While the site encourages nudity, it is still a legitimate platform, so child nudity is not allowed. Neither can users posts photos of their genitals only — nude people pics are allowed as long as genitals do not take most of the picture. And, of course, you have to be 18+ to join the site.
Is there any way to make your pics private?
More or less. You can go to Discreet Mode and have your profile available only to people on your friend list — not unlike you'd do on Facebook. To turn the Discreet Mode on, go to Account Settings and then click on Profile Settings. 
Is Fling safe to use?
Site management works hard to keep user information private, which is quite reasonable given how sensitive it gets. Still, if you feel uneasy about using the service and would like to keep your membership a secret, we strongly suggest going into Discreet Mode for that. 
Can I suspend my payments?
No, but you can temporarily remove your account. This, unfortunately, does not suspend any subscriptions that are renewed automatically. If you want to suspend the payments, contact the support to have your subscription cancelled. You can renew it later, any time you like. Note, though — there are no refunds, so even when you cancel, you'll enjoy full membership up until your subscription period runs out.
---
More online Dating Services
---