Pros
All profiles on the website are genuine
Free browse through profiles
There is a chatroom
Cons
There is no a mobile app
All messaging on this website is only available for paying users
The membership is quite expensive
Verdict
We can give CatholicMatch a firm 4.5/5 and recommend it to all people set out to build a loving and lasting relationship based on Christian family values.
CatholicMatch – Online Dating for the Faithful and Earnest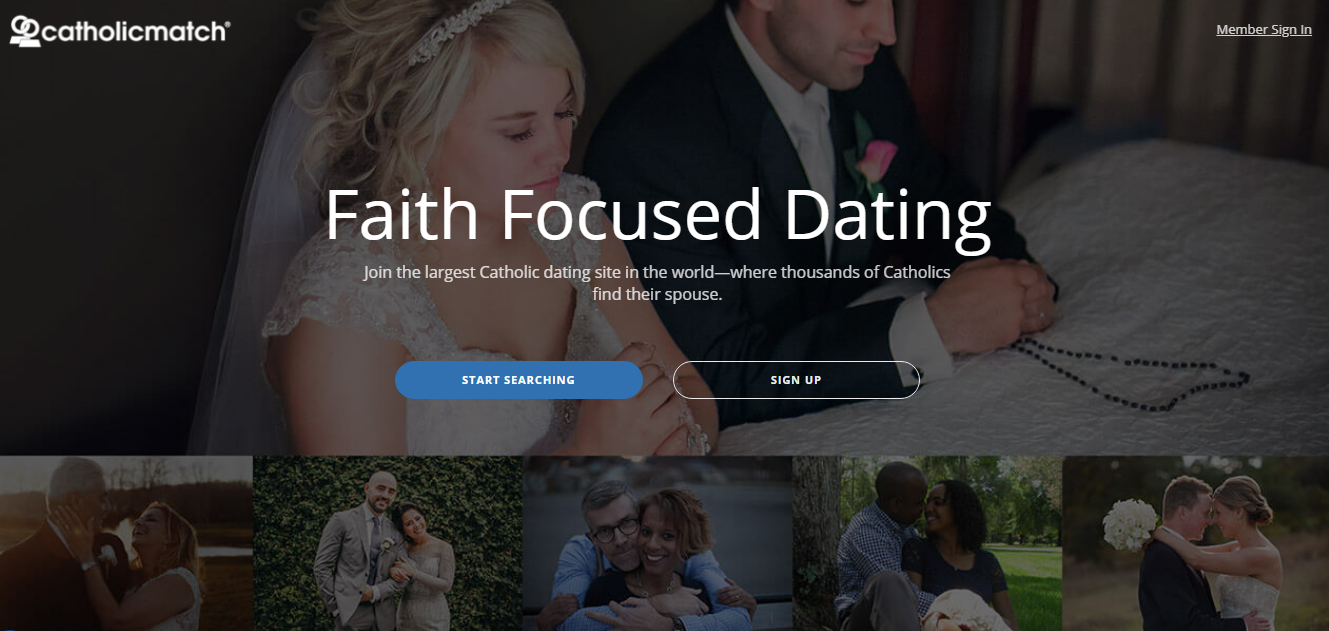 Originally created under the name SaintRaphael.net, CatholicMatch dates as far back as 1999. As one may guess, they have set out on a mission to help Catholic singles willing to build their romantic life centered around God and faith to socialize and connect with more potential matches. Admittedly, like with many other things, faithful Catholic audience was originally reluctant about the very idea of online dating. But – the creators of the service, being good Christians, were more interested in bringing their mission of helping other individuals than in gaining immediate profit. So, they kept their company going by struggling to provide excellent service and collecting success stories.
Today, CatholicMatch has grown into the most well-known and frequently used dating platform in their niche segment, with over 1.5 million active users from all over the world. The Catholic world has become much more progressive than it used to be, and religious-minded people no longer have to limit their search of potential spouses to their parish or hometown. CatholicMatch is here to aid them. Let's see how well they are doing their job.
CatholicMatch at a first glance
CatholicMatch has a pleasant, modern-looking yet laconic design. The only element you see on the front page (that's there for the sole purpose of decoration) is a small picture of Saint Raphael – after all, he's the patron saint of singles, as you may know. All the functions and features are placed logically, and every user will be able to find any necessary button intuitively and effortlessly. There's no need to click through countless tabs to find what you're looking for, and there aren't so many ads to distract you. That is not to say that there are no ads at all, but they all come from faith-related organizations. Hence, they adhere to CatholicMatch's theme and don't distract site users.
There is no app version – neither for iOS, nor for Android. There is, however, a mobile-optimized version of the website, so it's possible to access it through a mobile phone browser. However, it does work somewhat slow, not unexpectedly. So, CatholicMatch's audience is still waiting for the app version.