Pros
Registration through Facebook

Advanced search options

Free browse through profiles

Many interesting features

Quite low price for membership
Cons
There is no mobile app or optimized mobile version

Standard users can't send messages to others. They can't even read the messages

All photos go through verification and photo verification takes a very long time

Low profile quality
Verdict
BlackChristianPeopleMeet has an entire set of critical flaws that make an online dating experience less enjoyable, but the opportunities the site brings are unique, and the downsides may be forgivable, considering the service's humble price. As for us, we cannot rate it more than 2.5/5.
---
An Objective BlackChristianPeopleMeet Review: Is It Legit?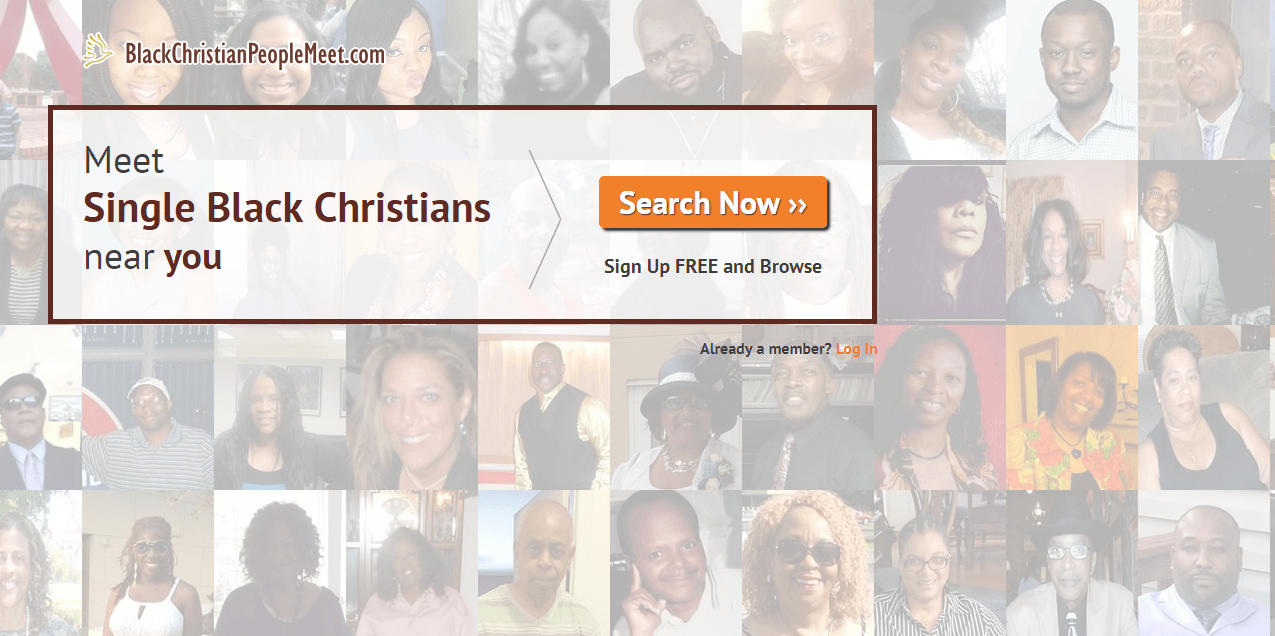 People Media is a well-known company that operates a variety of niche online dating websites catering to different specific audiences. It looks like they are constantly brainstorming ideas to come up with another 'unoccupied' niche to create a specific dating platform for. With that said, these websites often seem like they are managed by entirely different people using entirely different principles. For example, BlackChristianPeopleMeet is a somewhat bizarre project.
It's always admirable when audiences belonging to a specific niche have an opportunity to socialize in a safe and comfortable environment reserved only to them. 
BlackChristianPeopleMeet is no exception. It invites African American people who want to build a lasting relationship that will be grounded in Christ. This platform has already attracted over 2 million users – mostly from the US. But the way it is realized is somewhat non-conventional, and some of the developers' choices seem quite unclear. But let's take a look at all the details step by step. 
Layout and first impression
This website favors conservative design in every detail – from the cold and simplistic fonts and colors to the absence of any distractions. The latter is worth praise, especially since there are absolutely no ads. As for the design, however, one might argue that a dating platform should inspire romantic thoughts. Apparently, the developers of BlackChristianPeopleMeet deemed otherwise. It's true that most dating platforms choose design solutions inspiring a playful, flirty mood. Clearly, this website doesn't want to be one of them. Instead, it chooses to pose itself as a place for pure and earnest intentions exclusively.
The navigation is as user-friendly as it gets because the website's managers don't expect their audience to be too tech-savvy. One can always find whatever they need intuitively. The functions and features are not too numerous, though. So, if you haven't found what you've been looking for, it most probably means that BlackChristianPeopleMeet doesn't have that.
As you'd expect, BlackChristianPeopleMeet immediately invites you to join their community. Of course, you mustn't be in a rush and might take some time to look around. Like anywhere else, you will see the service's terms and policies and their success stories. These are indeed unique at BlackChristianPeopleMeet because they look incredibly genuine. At many other websites, success stories look like they have been written by professional writers using the information provided by happy couples (or even without it). Here, the success stories look more like authentic user testimonials and are an especially heartwarming read.
Setting up a profile
There are two options to create an account: with the use of your Facebook profile or from scratch. The first option makes registering only slightly faster because the second option is quite prompt itself. There are only six questions to answer, and most answers can be copied from your Facebook profile. For example, it can copy your gender but not your sexual preference. Instead, it will always assume that you prefer the opposite gender, as BlackChristianPeopleMeet caters to a heterosexual audience exclusively. Also, if it sees that your marital status on Facebook indicates 'married' or 'separated,' you won't be able to join this pious community. Naturally, it asks for your birth date, and minors are not accepted as well.
Another question that cannot get copied from your Facebook profile and that you will always have to answer yourself is your Christian denomination. Peculiarly, there are only two options here: Catholic and Christian. This is one of the bizarre choices that we have mentioned.
Once you have completed the uncomplicated registration process, you can move on to filling out your profile and mentioning all sorts of details about yourself that you deem appropriate. Uploading a photo (or having it copied from Facebook) is one of these non-mandatory details. But you should add at least one photo because otherwise, BlackChristianPeopleMeet will not include your profile in other users' search results. However, it will not do the trick instantly because all the uploaded photos have to get approved by the staff. Notably, if other services only claim that it may take up to 48 hours, BlackChristianPeopleMeet often indeed takes such a long time. You can also attach short videos to your profiles, and those will undergo the same manual verification.
Another profile detail worth noting is the 'Message Ideas' feature. These are some questions (up to 4) that you would like to ask the visitors of your profile. It serves as an excellent icebreaker.
If you come across a suspicious profile, the platform strongly encourages you to report this person by clicking the corresponding button on their profile page. The service specifies the following valid reasons for suspicion:
The profile belongs to a married person or a minor
The person harasses other members
The profile is set up merely to promote or sell a product or service
The profile belongs to a job recruiter.
Contacting options: Free VS Paid Membership
BlackChristianPeopleMeet offers you three ways to look for potential matches. First of all, there is a basic search where you enter the characteristics of your prospective partner. Among them, you may choose the desired age, denomination, and other essential details that you enter when creating a profile. Then, browse the search results to see if someone catches your eye. You can also search by keywords. The system shows people who have mentioned this word in their profile. Finally, you have a chance to search by location to see who's in your area. Unfortunately, the website doesn't offer any more advanced search options or automatic matchmaking algorithms. It also doesn't show you which of the members from your search results are online at the moment.
You can like other users' profiles, save them to your favorites, or even send them winks, – all for free. If two members like each other's profiles, a special feature called Echo will notify them about it. All messaging options, however, are hidden behind a paywall at BlackChristianPeopleMeet. Non-paying members can't even read the messages, let alone answering them.
Special features and unique opportunities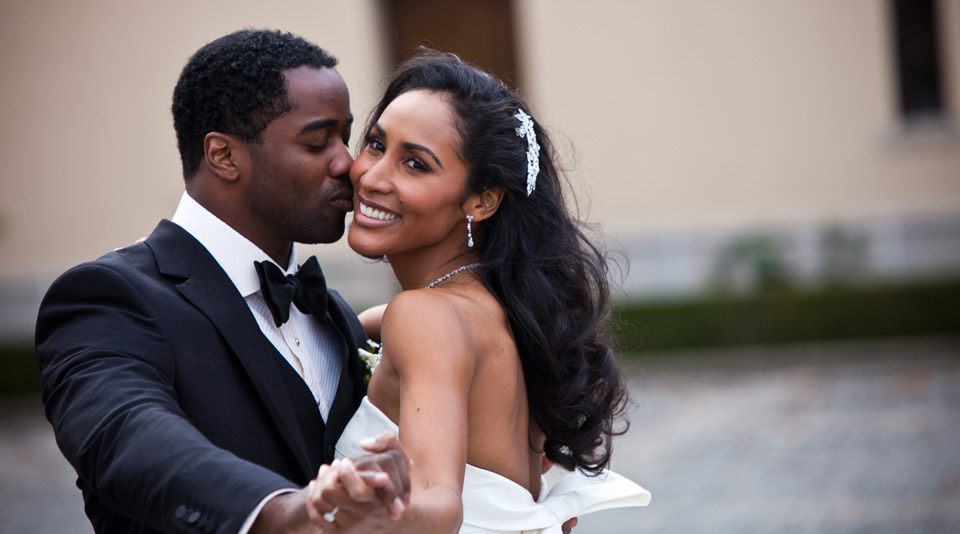 When you do purchase a subscription, you get access not only to the messaging options (emails and instant chats) but to a handful of other features as well.
Connect Me
After chatting online for a while, it appears natural to take the communication to the next step and hear each other's voice. It's also natural, however, to be reluctant to share your phone number with an online acquaintance. BlackChristianPeopleMeet offers a solution to this dilemma. Paying members can click the Connect Me button which they can find on another person's profile page. It gives the two a unique phone number they can call from their phones and get connected. Unfortunately, this option is currently available for the US members only.
Promote Me
Whenever you feel particularly enthusiastic about meeting someone on BlackChristianPeopleMeet and overall lucky, you can use the Promote Me feature. It will put you on top of the potential matches' search results thus attracting more attention and more messages to your profile. We suggest you use it only when you are positive that you will make the best of this option because it has a strict time limit. Once you turn it on, it lasts for one hour after which you'll have to wait until the next day before you can take advantage of this option again.
Offline events
As we have briefly mentioned, the platform doesn't expect its users to be tech-savvy. It may happen that some of their users are not too comfortable with online communication in general. The BlackChristianPeopleMeet managers have decided to tackle this issue instead of leaving out their 'online-pessimistic' audience. They hold regular offline events for their community members in various locations across the US. It may be an excellent idea for a first date with someone special you meet on the website or merely an exciting yet meaningful event where you can mingle with like-minded people. 
What is missing
We have noticed quite a few flaws of this service, and those are considerable obstacles to pleasurable online dating experience. Here are the most significant ones:
Photo verification takes forever
Many online dating services that verify their members' photos warn that the verification may take up to one or two days or even longer in some instances. However, it's rarely the case, and usually, the verification takes much less than that. At BlackChristianPeopleMeet, however, it indeed does often take the claimed 48 hours. One may argue that users can take this time to look around and get acquainted with the site's functions, but there aren't so many of those. People just have to wait until their photos finally get verified and they can enjoy what little features the website does have.
Low profile quality
As we have mentioned, filling out your profile at BlackChristianPeopleMeet (including uploading a photo) is not necessary at all. Users who don't upload at least one photo (and have it verified) won't have their profiles show up in your search results. Other profile details are a different story. We have noticed that most profiles are not filled out to the full, and many of them are not filled out at all. For a platform that claims to specialize in earnest, long-term commitments, it's critical to encourage users to complete their profiles more carefully. After all, it's much more important to know a little more about the person before engaging in a conversation here than, say, on Tinder.
No app or mobile-optimized website
BlackChristianPeopleMeet has intuitive navigation, non-complicated design, and no distraction whatsoever. This indeed provides for a smooth and effortless experience, but only when you access the website from your PC. Trying to access it from the phone, you find that the website begins to look chaotic or even downright senseless, which makes it impossible to use for less-than-tech-savvy audiences about which the platform claims to care so much.
Subscription plans and payment options
One may forgive most of BlackChristianPeopleMeet's disadvantages that we have listed when they consider the prices for the services. These are quite charitable. If you subscribe for a single month, you get the most expensive per-month rate. But it only costs $13.99. And it gets even cheaper if you subscribe for three or six months: $8.99 and $6.49 respectively. Naturally, subscribers don't get billed monthly. The whole subscription terms cost $26.97 and $38.94 respectively.
There is an additional fee of $3.99 that you pay when you want to switch to a different subscription plan. Also, if you reside in Washington, you will have to pay $4.34 of state tax added to every payment within this platform.
BlackChristianPeopleMeet only accepts credit cards and has no refund policies whatsoever.
Customer assistance
BlackChristianPeopleMeet's customer service is accessible by two channels. There is a hotline available Monday through Friday 8 AM through 5 PM Central time. Unfortunately, it's only available in the US. If you want to contact the customer service from outside the US, you will have to submit your concern through a form on the website and wait up to 48 hours for their response.
Final verdict
BlackChristianPeopleMeet has an entire set of critical flaws that make an online dating experience less enjoyable: the absence of a mobile app or at least a mobile-optimized version of the website, the unnecessarily long verification procedures, and – most importantly – low overall profile quality. A series of less critical disadvantages complement these flaws: limited payment options and customer support channels, the lack of refund policies, and the design that doesn't please the eye, to name a few.
But the opportunities the site brings are unique, and the downsides may be forgivable, considering the service's humble price. As for us, we cannot rate it more than 2.5/5.
---
More online Dating Services
---