Pros
Completely free

Big amount of users (Over 9 million members)

Mobile app

All profiles are verified

All relationship types are allowed: standard, gay, lesbian, bisexual
Cons
Many ads

No forums or any other features that encourage community interaction between members
Verdict
One of the largest dating website
---
Amor en Linea: dating website for lonely hearts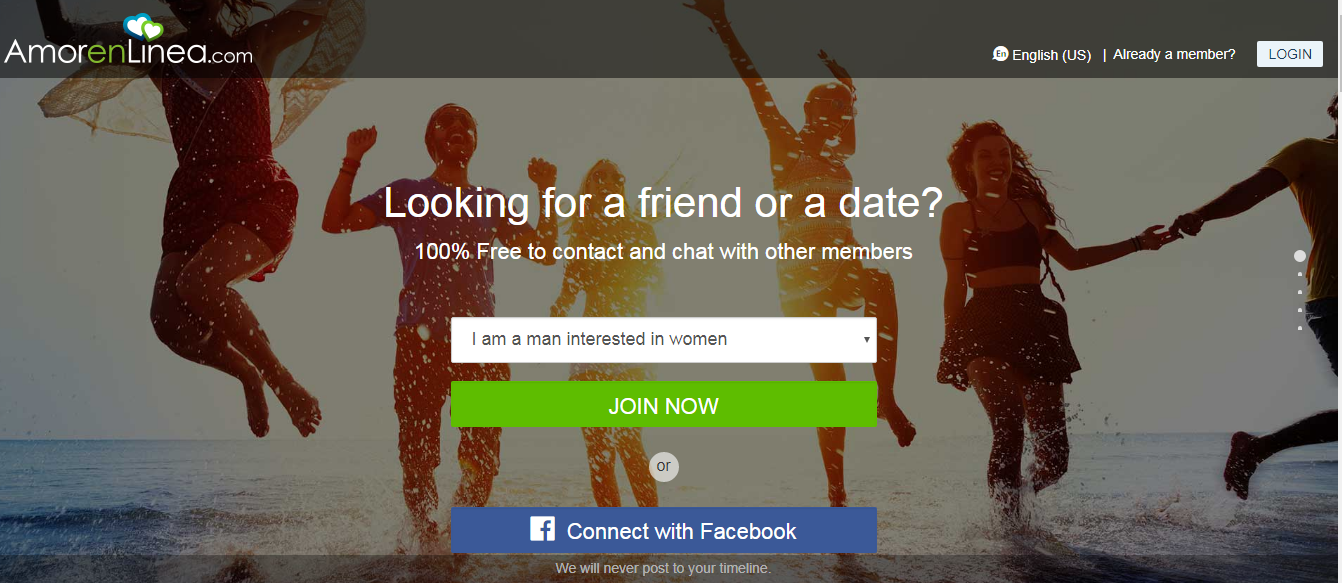 People might not have heard the name Amor en Linea before, but as it turns out, it is a dating service with a respectable level of credibility. In fact, it is a major player in the online dating website business. But why is that? Well, Amor en Linea has over nine million members spread around the world and is ranked in the top five by both AI search engines, Hitwise and Alexa. 
That's quite a feat to beat, don't you think. In today's saturated dating market, being able to have over nine million subscribers is no slouch, and if you count yourself among the millions of lonely hearts who've transitioned from website to website, looking for love, you'll know the importance of a rich database. 
Without users, any service dies out shortly after going mainstream. The reason being that without users there are no potential matches, hence, people will be dissatisfied with the product. Amor en Linea has a lot of positive reviews. If you take a closer look at their success stories section and take a small detour through Google, you'll quickly see hundreds, if not thousands, of happily shipped couples. 
Amor en Linea online dating service was launched in 2008. It is owned by the Oasis Dating Network which is an umbrella corporation for an additional six websites. All seven websites share the same database and users intermingle between services. The online dating service caters to international users, which means, that a user can encounter people from America, Europe, and Asia. To simplify things a little bit, Amor en Linea allows its users to set priority searches and filters. 
The priority searches allow users to see other active users only from their selected country. This means, for example, that users from America can set their preferences to be matched only with other Americans. The same applies to users from Europe or Asia. Filters are an option that allows users to finetune their profile so that it is only visible to users from a select country, such as America or Canada.
Amor en Linea is most popular in the United States, but users can access from other countries such as the UK, Colombia, Mexico, and Canada. The website boasts an impressive five hundred thousand active users a day. If compared to other online dating services, which have roughly 15 to 25 thousands concurring daily users, Amor en Linea is one of the biggest online dating websites in existence. It is a major selling point over other competitors as even the most seasoned veterans in the online dating game know, more users means more matches.
Who uses Amor en Linea?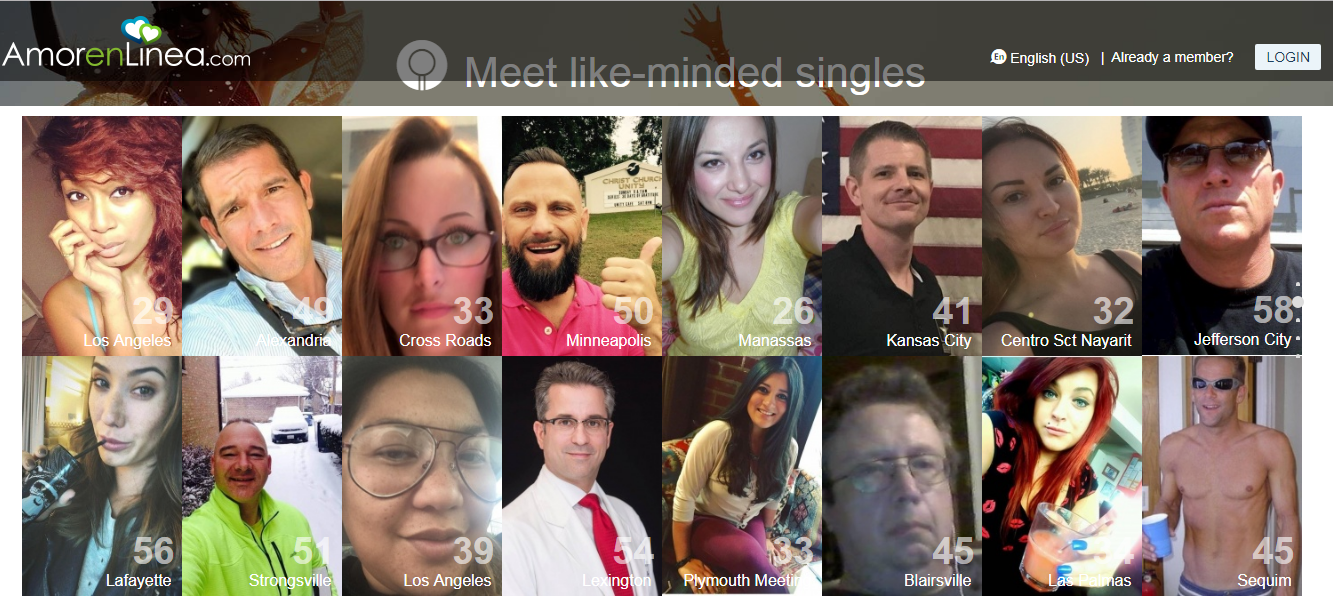 The Amor en Linea website is used by five hundred thousand active users per day, spread over the entire world. The website caters mainly to international users, and their goal is to introduce diversity in the dating market. This is a definite plus as it provides locals with a chance of meeting and dating someone from across the seas. You'd think this is silly, but a lot of people meet via these websites and live an exceptionally adventurous life. 
Membership plans for Amor en Linea
What might come as an exciting surprise to many people is the fact that Amor en Linea is entirely free. That's right; it doesn't have any hidden fees or membership plans. Users can create profiles, browse the database, and communicate with other users as much as they want – completely free. Then, you might ask, how Oasis Network makes money from their website. Well, that one is simple to answer: they give out ad space. Advertising will appear on the sides of the website and prompt users to either visit a given website or purchase something. As far as we know, those ads are not obtrusive in any way. Since this is a dating website, the advertising mainly centres on other dating and adult-themed websites.
Users have the option of purchasing boosts or extra features for the website. These upgrades are not in any way connected to the basic experience of the website which is entirely free. The goal of upgrades is to speed up the process of matching and meeting users and help out in setting up the perfect profile. Users can pick from several special features that they can unlock with money, which are:
Profile boost;
Message highlight;
Extra filters;
Remove ads;
As far as we have noticed, these are the only options available for sale on Amor en Linea. Their prices vary from 5 to 25 dollars. This is optional and is not necessary to enjoy the main website.
Amor en Linea Features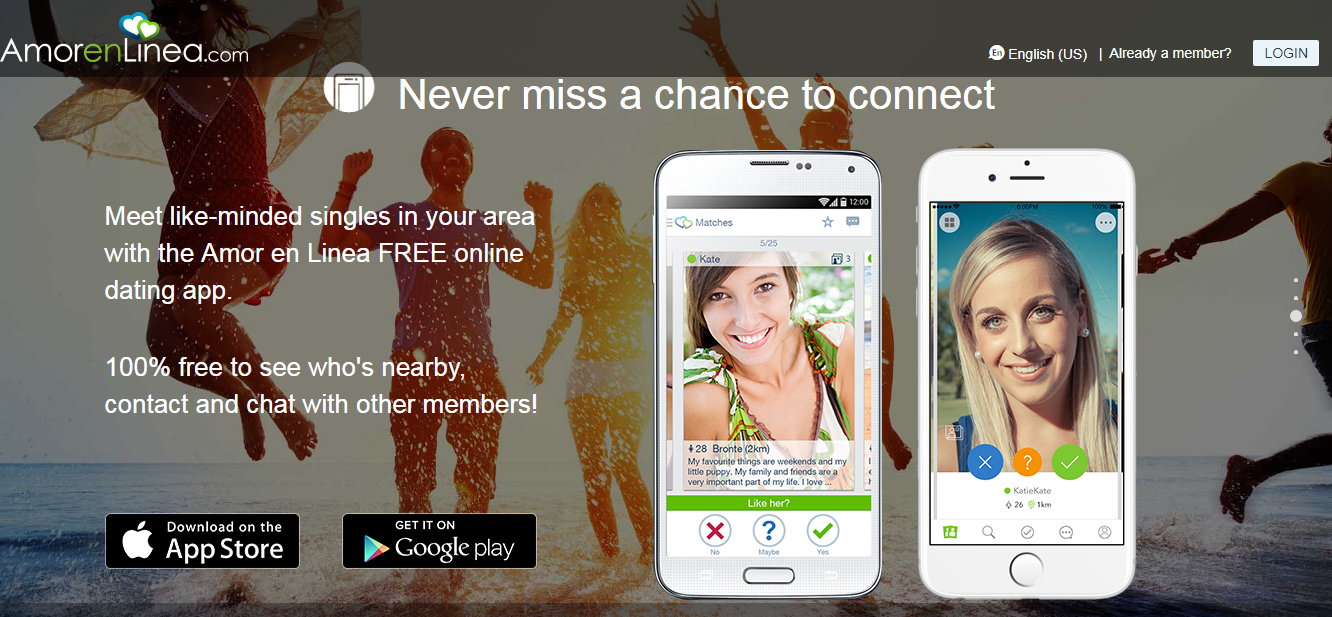 For a user to log in and start interacting with others, it is necessary to create a profile. Profile creation is intuitive and straightforward. Users will need to choose a username and a password and upload a current picture of them. One can upload pictures at any time via the profile, but Amor en Linea encourages users to do that at the start of profile creation to maximize the probability of getting good matches as soon as possible. Additional information that needs to be input includes address, personal biography, and hobbies. There are also some extra questions that a user can answer to jump-start the matching algorithm. 
The About Me section features intimate details such as age, height, gender, weight, and so on. This information plays a vital role in matchmaking due to the involved filter system. The filter system allows users to browse for potential matches via this category: age, eight, weight.  
The specific sections in your profile include more intimate information such as relationship status and goals. Entering this information is not necessary, but it does help to have it at hand in your profile. When users match with your profile, they will first see the picture you have uploaded, then the about section, and lastly they will get to browse through the specifics section. If a user sees that you haven't selected the 'single' option, they might consider that you are in a relationship. This will reduce the equality and quantity of messages that you receive.
Using the search option on Amor en Linea allows you to narrow down your search criteria to a handful of information particularly important to you. These narrow searches focus on finding users based on age, location, distance from you, gender, the kind of romantic relationship they are looking for, and how likely they are to go out on a date. For example, you can select your perfect match to be from America while you are from Europe. This will show you only profiles currently located in the United States.
This is an additional option to the basic search function that allows you to add hobbies, activities, and interesting facts to the search engine. This will show you additional users who match these criteria. 
Poll Questions are generated by Amor en Linea staff. Their goal is to get the large user base involved in the future of the website. The more results that a pole receives, the higher a chance is of the feature getting implemented in the current version of the website. 
Security and Safety Guidelines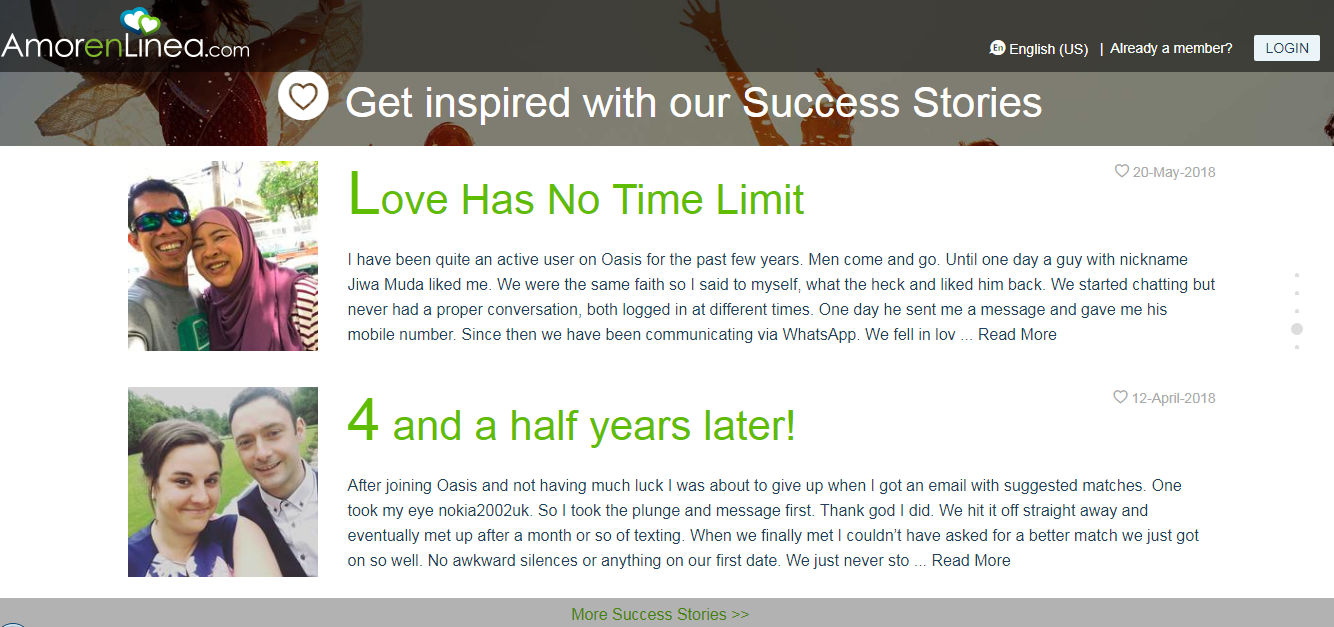 Amor en Linea and Oasis network take the safety of their clients very seriously. As with any online dating website, internet fraud, internet phishing scams, and theft of identity are a serious and pressing issue. All users need to be well-informed about the dangers that they put themselves in every day when they communicate over the internet. Amor en Linea allows users to browse through a selection of safety guides which consist of articles, videos, and policies which aim at further educating users on how to behave in an online environment. Amor en Linea encourages users to follow the top five safety rules which are:
Never try to log in into websites that seem untrustworthy. Cybercriminals create digital copies of already existing websites and register them to similar domains. For example, Amor en Linea could be spelled Amur en Linea and be a fake website. Always check the correct spelling of websites and trust the Oasis Network brand before anything else. 
Never share passwords with unknown individuals
If you encounter an individual who acts friendly or pretends to be an Oasis Network employee and requests you to share personal information such as a password, do not trust them. Nobody online has the right to know your personal details. Furthermore, Oasis Network employees will never ask for your password or request that you login into a 'special website' to assist you. Do not be a victim!
Never use the same password for your dating profile and for your email
It might seem easy to create the same password for your email, dating profile, and personal computer files, but doing so will create risk for you and for your sensitive information. While it has never happened before, cybercriminals are thinking of smarter and more creative ways to steal personal information. Creating complex and unique passwords for all of the different services that you use ensures that they have a hard time cracking them. This will limit the number of potential hazards to yourself and your personal data.
Never give out sensitive information such as address, phone number, social security number, and credit card information to online strangers
Thousands of innocent people trust cybercriminals pretending to be employees of networks such as Yahoo or Google. These cyber criminals target individuals and persuade them to give out sensitive information such as a phone number or credit card information. Being a victim of such crimes can cost you thousands of dollars and be potentially hazardous to your life. It is a terrifying idea knowing that someone out there has our street address. Do not be a victim!
Be careful who you trust online
The final internet safety advice is to be careful who you interact with online. While Amor en Linea tries to ban profiles that seem fake and illegal, it is still a system operated by humans. Cybercriminals will always find a way between the cracks and exploit innocent users. You can stop those exploits by analyzing everything users online tell you. Use common sense to sense fake profiles and when your information is at risk. Ask questions such as 'Why do you want that information?' and 'How can I trust you?'
---
More online Dating Services
---