Pros
The registration is quick and easy

Free browse through profiles

You can send flirts and add people to favorites for free

The price for membership is reasonable

You will receive matches from the site
Cons
There is no mobile app, but a mobile version of the site is user-friendly

You need to buy a membership if you want to contact other users

Low number of active members

Profiles are not verified
Verdict
SeniorBlackPeopleMeet is a well-priced niche website that is best used as a subscription-based site. It is specifically designed to target older, black people who are looking to connect with other mature people for friendship, dating, and long-term relationships
---
SeniorBlackPeopleMeet Review: Features Explained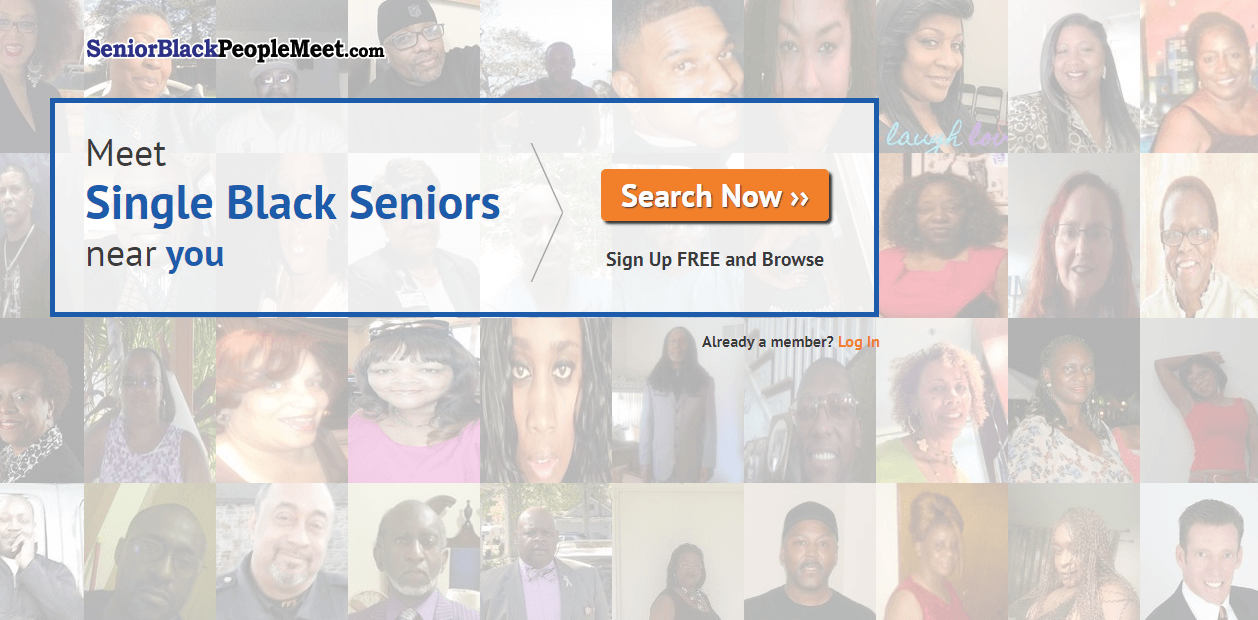 This site is predominantly a niche platform designed for senior, black people who want to meet other singles of similar origin. The site does not restrict who signs up. You do not have to be black or an older person to use the service. As the name states, though, this platform is created to bring together people of black descent that are older adults and mature members of society. If you are black or of black descent and in the latter half of your life, this may be a good site for you to try. While it mostly centers around singles, you can also find friends for casual communication here.
The subscription costs to this site are relatively low, and there are quite a few features that stand out. SeniorBlackPeopleMeet attracts around 300 new members per month on average and has a current membership of over 100, 000 people from the USA alone. Surprisingly, unlike most dating sites, women on this site outnumber men by a large percentage. Around 63% of SeniorBlackPeopleMeet members are female, and 37% are male. Most members are from the United States of America  (99%) and some are from Jamaica and Ghana. The age group on this site is predominantly 55 years and older. Almost all of the members identify as straight, and the most often sought-after partnership is marriage. Most days, there are at least 300+ people online on average.
It is not surprising that a niche site such as this has a smaller number of registered and active members as it caters to a minority. What's important is that most people conform to the two prerogatives of the site, meaning age and identifying as black. This means that if this is what you are after, this site will bring you a better chance of finding a perfect match you are looking for than a more generic dating platform. The gender split also makes this site perfect for older gentlemen who are looking to settle down. A few people are looking for casual relationships, but in general, most users are after long-term partnerships.
Specifically designed to appeal to the older users, site interface may be a little more complicated than necessary. A more friendly user interface would probably attract more singles that are not necessarily very tech savvy. The landing page should offer clickable buttons for signing up and going to other pages on the site. The current landing page has highlighted texts, a login field, which is bright and bold, and not much else that stands out. You have to click on the Search function to access the registration page. Once registered, logging in does become easier. Website layout needs improvement, especially as it caters to older demographics.
Signing up SeniorBlackPeopleMeet
The registration is quick and easy. You do not need to verify your email address or to register through your Facebook profile.  You do need to enter your postcode (zip code), though. The signing up procedure is uncomplicated and easy to follow. A sign-up using your Facebook profile would probably make the process even easier. 
The sign-up page allows you to complete information based on country, gender, and romantic preference. You can only choose from Canada or the United States. You are required to enter your email address, a password, as well as your postcode (zip code). That's all that is required. You can then use your brand new account.
What does the site allow you to do?
SeniorBlackPeopleMeet creates matches for all of its users. People who are nearby are more likely to show up in the match results than those that are further away.  Users can view other members' profiles, favorite them, and send flirts. However, one cannot see who has favorited or flirted with you unless you purchase a premium membership.  Chat option is also available only to the paying members. 
Although SeniorBlackPeopleMeet is quite good for this particular niche and does offer quite a few ways to show interest in other members or to contact them directly, there are restrictions for free members. If you do not pay for a subscription, you are unlikely to get much benefit out of this site, as you won't be able to chat with other users.  
You can still view other profiles, look at photos and like these photos. It's also possible to add people to your favorites list, as well as send site generated flirts. This is where the usability ends for free users. When you pay for your membership, you can then see who responds to your flirts, who has favorited you, and, most importantly, you will be able to chat with other users. SeniorBlackPeopleMeet will send you notifications when other people on the site want to connect with you through your site profile, but you cannot see their profiles unless you pay a subscription fee. Free membership may be good if you are new to online dating and you want to have a look around. It will also allow you to favorite a few potential profiles that you might want to interact with. Once you are comfortable, you can then pay for the subscription which allows you to do a lot more on this platform.
Suggestions for using the site:
Include more profile details for more accurate matches. This also helps people develop more of a picture of who you are as well as inspire trust in your profile.
You can update and change your profile whenever you want.
You do not have to fill out the whole profile, but the site will remind you to load a profile picture when you log in if you do not have one.
Have a profile photo as this will result in a lot more messages than a blank profile.
Profile pictures can be viewed by free and paid users. Admins do not review photos.
Although the photos are not moderated, this site has almost no vulgar or nude photos. There are no guidelines in place, and the photos are not controlled by anyone, but users tend to keep it clean. This caters to a much more pleasant experience for most older people. 
Answer the personality questions for better matches. Use your own answers where possible and let your personality shine through.
Make use of the message ideas for icebreakers if you're not sure what to send as the first message to a potential date.
Remember, people can filter out profiles that do not have a photo. So your profile may never be seen if you do not have one. 
Fill out the list of 4 questions for people to answer when messaging you. This can be a useful way for people to introduce themselves and help you learn about them at the same time. 
What does a premium membership offer?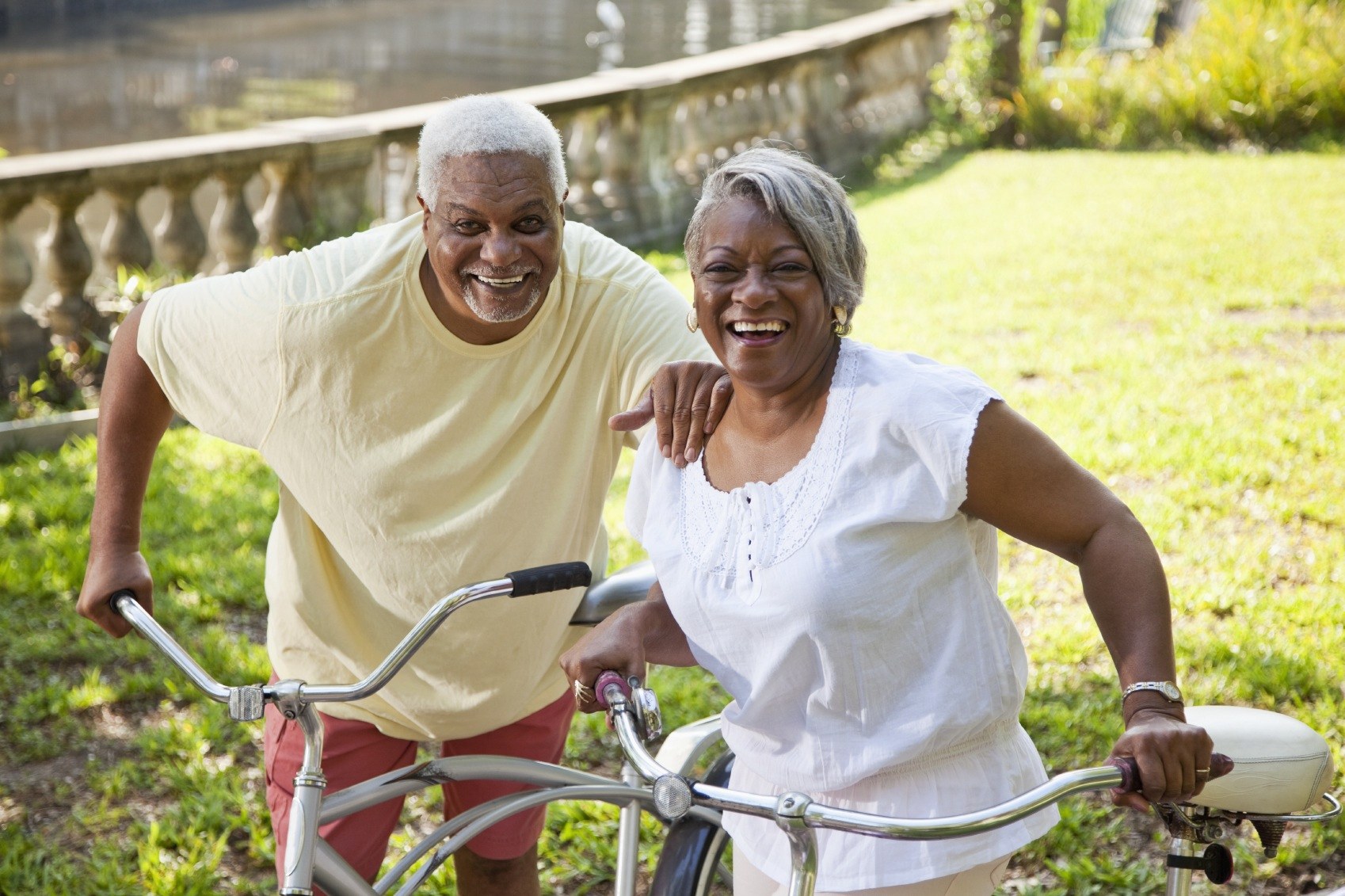 Paid users can view profiles and pictures, send flirts and favorite people. Most importantly, they can chat with other members. They can view who has flirted with them, as well as who has added them to their favorites list. 
SeniorBlackPeopleMeet can be accessed via a mobile browser but there is no downloadable app for the site.  The site is optimized for mobile browsing though, so it is easy to read. On mobile, the site actually appears a lot more organized, compared to its desktop version. Using a browser to access the site might not be a perfect solution, but it does allow people to access the service when they are away from their PCs. The browser-based mobile site still allows you to create an account, access all the features such as favorites, flirts, viewing photos and profiles, the same as the PC version.
SeniorBlackPeopleMeet may take a while for people to get used to, as it is not optimized for ease of use. The buttons for various features are not laid out simply and may seem a little overwhelming to start with. The site itself does not come across as the most romantic looking either. It appears rather business-like and is mostly blue themed. Once you have used the site for a while, it does become easier to browse and navigate this service.  All in all, SeniorBlackPeopleMeet does not take too long to learn your way around if you persevere. 
Membership benefits and costs
Free membership 
Free membership allows you to register and complete your profile.
You can send flirts and add people to favorites
You can view profiles and pictures of other members. 
Subscription services
All the benefits of a free membership
See who has flirted with you.
See who adds you to their favorites
Read and reply to other users' messages.
Chat in the online chat room.
Costs
SeniorBlackPeopleMeet accepts credits cards and charges the following subscription costs:
3 months: $8.99/month, $26.97 total 
6 months: $6.49/month, $38.94 total 
Subscription via credit card is renewed automatically when it expires unless the service is canceled. Signing up with auto-renew means that your membership stays the same price until you cancel it. You may then be charged a different rate when you join in the future. Once you cancel your subscription, it stays active until your payment for subscription expires, and then reverts to a free membership account.
Special features offered by the site
One of the special features offered is "Instant Match." This helps members quickly connect to other users on the site.  SeniorBlackPeopleMeet runs an algorithm that matches potential partners to your profile. You can then click "I'm interested" if you like the profile. Instant notification is then sent to a person that you showed interest in, notifying them that you liked their profile.
"Dating Tips" feature gives advice on dating, establishing relationships and more. It can be helpful for those who have not dated in a while. It may also help with information on creating and building relationships as a senior.
"My Favorites" feature allows you to keep track of the people who have favorited you on the site so that you can interact with them later if you want to. The "My Flirts and Views" feature lets you see who has sent you flirts, as well as those who have visited your profile.
"Personality Questions" option offers a list of questions related to your hobbies, interests and more.  This can help you find people with similar interests on the site. "My Top Interests" allows you to highlight one particular interest on your profile.
You can use the "Message Ideas" feature to add four questions to your profile. This allows people who contact you to start by answering these questions as an icebreaker. It will help you get to know them a little better as well as give you some idea of compatibility.
SeniorBlackPeopleMeet is a well-priced niche website that is best used as a subscription-based site. It is specifically designed to target older, black people who are looking to connect with other mature people for friendship, dating, and long-term relationships. While the genders are a little skewed at the moment, more people are signing up on this site on a daily basis. Who knows, maybe a life partner is waiting for you to sign up at this very moment? You won't know unless you try.
---
More online Dating Services
---