Pros
Many active users

Simple Design and Layout

Free browse through profiles
Cons
Many fake profiles

No mobile app

Only paying subscribers can communicate with other users
Verdict
We can only recommend LDSPlanet to those who want to connect with other Mormons specifically and exclusively, - only then it makes sense to overlook this site's apparent flaws and shortcomings.
---
LDSPlanet: Opening Online Dating for Mormons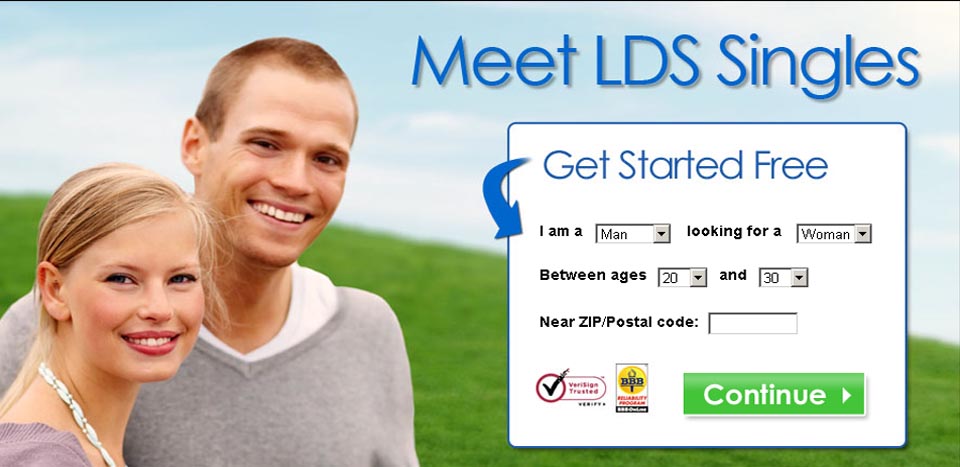 People Media is a company operating a kaleidoscope of niche dating websites for the most various specific groups of people. In 2002, they established LDSPlanet – a dating platform aimed specifically at people of the Mormon faith. Many Mormons are known to take their religious experience more personally than people of other denominations. For them, their faith is the cornerstone on which they build the rest of their lives, including the romantic aspect. This makes it impossible for them even to consider romantic involvement with someone who doesn't share their beliefs and values. For this reason, this audience tends to avoid general dating platforms – because those are simply ineffective for them. On the other hand, the site poses itself as a platform where Mormons can find not only romantic connections but also friends and penpals.
People Media has launched LDSPlanet.com to address this issue and cater to this audience. This is a dating service specifically tailored to the romantic and socializing needs of the Mormon community. As it's easy to guess, LDS stands for the Latter-Day Saints Church – the official name of the Mormon congregation. The estimated number of member profiles is 500,000. Let's see how unique the dating service is.
First glance at LDSPlanet
Once you open the first page of LDSPlanet.com, you see modesty and simplicity. The design is minimalistic and aesthetically pleasing. There is nothing that can distract a user from finding all the right buttons and links. That is, of course, if you use the default resolution on your computer, – otherwise, it becomes a bit chaotic but still navigable intuitively. Notably, there are no ads either – not even any Christianity-related ones. In the background, you can see the random profile pics of LDSPlanet users of either gender. They are genuine and excellent to give you an idea of what kind of people you can meet here before you even sign up. 
Before signing up, you are also welcome to scroll down and find links to the site's terms and policies, as well as dating tips and success stories. This should suffice for you to make a well-grounded decision to sign up.
Signing up and getting started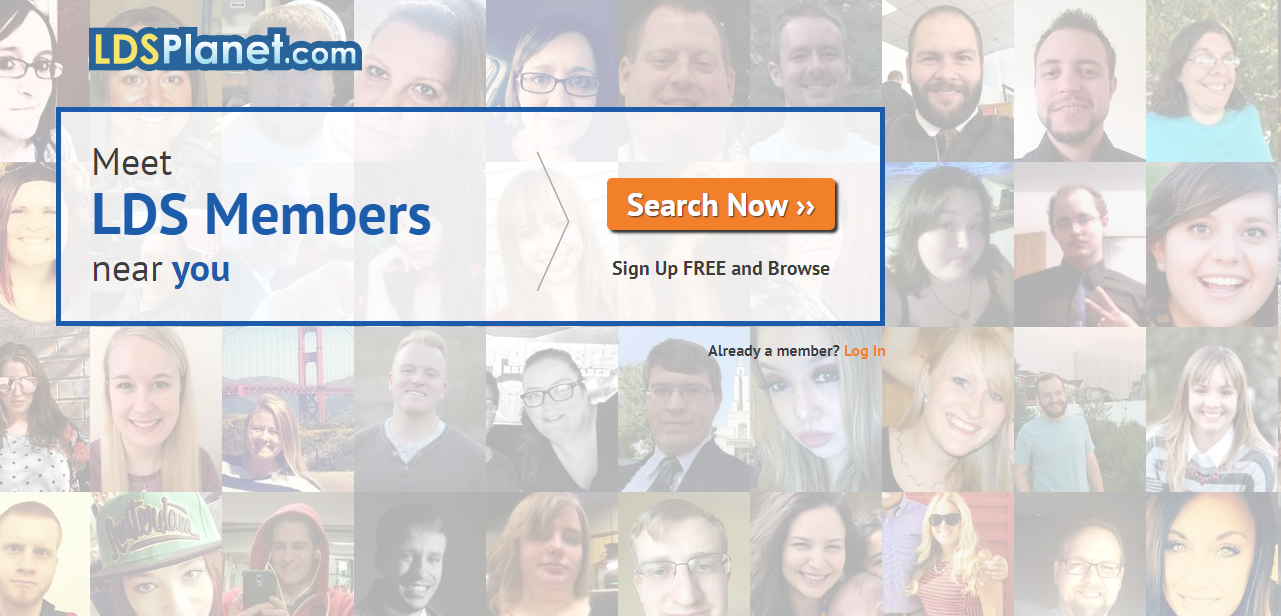 It's possible to sign up with an email address or with a Facebook profile for free. In case you choose the latter, you still need to enter your email address, but you will be able to select a photo from your Facebook page. Then, you will have to pick a valid username (the one not used by any of the existing members) and a password. Specify your age, gender, location, and marital status. Naturally, there is no 'married' option – because married Mormons should apparently have better things to do than idling around at online dating platforms. A user can only be single, divorced, or widowed. The website does not welcome LGBT+ people: you choose between two genders, and you are always assumed to look for the opposite one.
As for the location, we have found out that the 'planet' part in the website's name is an exaggeration. You can only choose between places in the US and Canada. It's true that the Mormon population outside North America is not nearly as numerous. But it's also true that Mormons in other places can get lonelier than their brothers and sisters in faith, say, in Utah, and they might be in more need of an understanding conversation partner.
Either way, the obligatory details stop here. Other details including the photo are optional. However, the website insistently recommends that you fill out your profile in full. Not only will you get better represented, but you will also attract more attention from other users. Besides, it's effortless and won't take too much time. If you are not tech-savvy at all, there will be instructions to help you at every step.
As we have mentioned, you can link your profile to your Facebook page and have the system grab some of your photos from there. If you choose not to (or if you don't have a Facebook profile), you can, of course, upload your photos manually from your device. In this case, you should know that they have to be of a proper format (JPG, GIF, PNG, BMP, and TIF) and size (up to 5 MB). Either way, you will have to wait an unspecified period of time (usually about 20 minutes) until the staff verifies it.
Most of the questions that you have to answer are multiple choice. They are about your education, work, hobbies, as well as the details of your religious practice (temple status and church activity). The unique feature here is a chance to name up to four questions to your potential chat partner. They should be something that interests you and can serve as an excellent icebreaker to kickstart a conversation.
Options for member interaction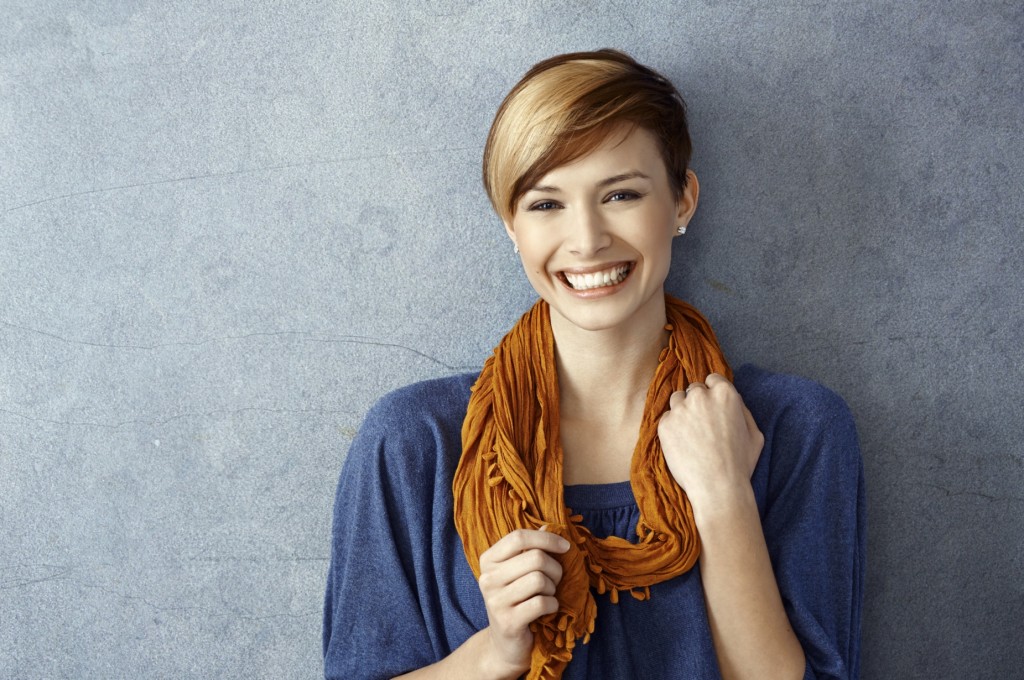 Based on the information you have presented, the system will give you a handful of matches whom you can like or dislike to fine-tune the system. Those whom you have liked will get notified, and others won't, but the system will eventually provide you with more accurate matches. Alternatively, you can browse through the user database using the search filter where you can specify all the details relevant to you.
Once you've come across someone you find interesting, you can like their profile and have it saved in your 'Who I like' tab. In addition to that and the general messaging option, there are the icebreaker questions that we have already mentioned. Also, you can send 'flirts' to other users and leave comments under their photos. Unfortunately, not all of these communication channels are available for non-paying members.
Free VS Paid Membership
It's clear that since LDSPlanet doesn't have any ads, they have to generate revenue from selling subscription plans. Consequently, most of their functions are behind a paywall. For instance, you need a subscription to send and receive any messages. Before you are subscribed, you can only like other users' profiles, send them flirts, and comment on their photos. You will see when someone writes to you, but you won't be able to open the message, read it, or answer it. Without a subscription, you won't be able to use the advanced search options and see who sent you a flirt or liked your profile either.
Putting it briefly, free membership doesn't leave you without any options for communications, but it limits them crucially. It's enough to give you a taste of what an LDSPlanet dating experience is like before you buy your subscription.
How much does LDSPlanet cost?
Comparing to other dating services, the pricing policy of LDSPlanet is downright humble. A single-month subscription costs $16.99, but the more extended subscription plan you purchase, the lower is the price. Thus, a three-month subscription costs $36.97 making it only $12.32 per month. And a six-month subscription costs $53.94 which makes it only $8.99 per month and saves you as much as 59% comparing to the simplest single-month plan. Users have to pay the additional $3.99 whenever they want to change the subscription plan.
Whichever subscription plan you choose, it will renew automatically as soon as it runs out. If you have already found what you've been looking for or got disappointed with the service, it's imperative that you go to your account settings and switch off the automatic renewal. If you forget to do that, you will get billed without a chance of refund because LDSPlanet doesn't have a refund policy.
LDSPlanet accepts all major credit cards and PayPal.
What is missing?
As you have noticed, LDSPlanet doesn't have any special fun features that most other dating services can boast of. We have also mentioned the non-existent refund policy. Besides, LDSPlanet lacks an entire set of features critical or at least significant for any dating platform:
User verification. The staff only verifies the photos the users upload: those have to be genuine, appropriate, and representative. There are no background checks or ID verification. The website relies solely on the members' good faith. We must admit, though, that it's not without reason: we haven't come across any profiles that seem non-genuine or people that seem ill-intended. But we still recommend that you read their dating safety tips before engaging in online dating here.
Customer support. There is no email address where you can report an issue or a concern, let alone a hotline. All they have is a submission form on the website and an FAQ page. In our opinion, when a dating website doesn't expect its audience to be tech-savvy, it should provide more conventional channels for customer assistance.
Mobile app. It's non-existent. All you can do is open the website through your phone browser. But it's not optimized for mobile devices and becomes much less navigable when accessed from a smartphone, thus losing the lion's share of its appeal.
Bottomline: Is it worth your time and money?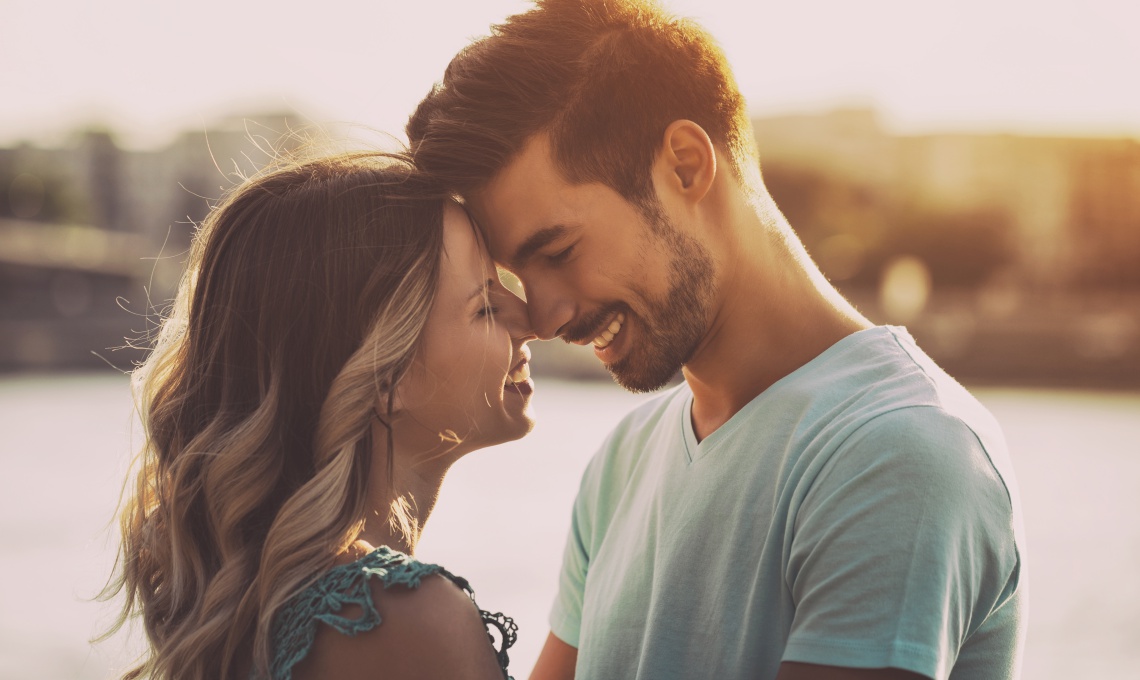 We must rate LDSPlanet.com with a disappointing 2/5. Its straightforwardness and simplicity are indeed appealing, but the lack of some essential features makes one's online dating experience here much less enjoyable than it should be. Whenever chatting with a stranger, one must rely on their good faith solely because the website doesn't bother to verify their genuineness. Sharing a concern or reporting a problem is complicated, especially to a non-tech-savvy user. And it's next to impossible to enjoy the website from your smartphone when you're, say, on a lunch break or on a bus.
Most of the essential functions concerning online dating that LDSPlanet does have are hidden behind a paywall. However, this one is a minor disappointment considering the affordability of the site's pricing policy. Still, it seems like the revenue generated from subscriptions covers nothing more than the absence of ads. The site isn't developing new (or even basic) features that could enhance the user experience.
A definitive advantage of LDSPlanet is its crowd. This is a strong community, and members are always responsive and friendly. As we have mentioned in the beginning, it aims not only at connecting lonely hearts but also at helping people make friends and find penpals. This activeness and friendliness almost make you forget that there are a little over 500,000 members with only 150 weekly logins.
To sum up, LDSPlanet's uniqueness is all about the lack of competition in their small niche. There are plenty of dating websites targeting at all Christian denominations and providing a much more comprehensive and enjoyable online dating experience. If, however, you want to keep your dating life within the limits of the Latter-Day Saints Church Congregation, then you simply don't have any better options. We can only recommend LDSPlanet to those who want to connect with other Mormons specifically and exclusively, – only then it makes sense to overlook this site's apparent flaws and shortcomings.
---
More online Dating Services
---
Brides by countries on site