Pros
Registering on LoveAndSeek is quick and easy

Free browse through profiles

There is an instant chatting

There is a chatroom

There is an app

High percentage of daily member activity
Cons
Messaging only available for paying users

Mobile app isn't perfect for now
Verdict
The website is very well-developed and makes your time spent here fun and effortless experience. The app still needs a great deal of improvement. So, we would recommend you choose the desktop version as of now. Like most other dating platforms, LoveAndSeek brings more opportunities to paying users. And we would suggest the site make more features out of charge
---
LoveAndSeek: Matchmaking Christians in the US and Canada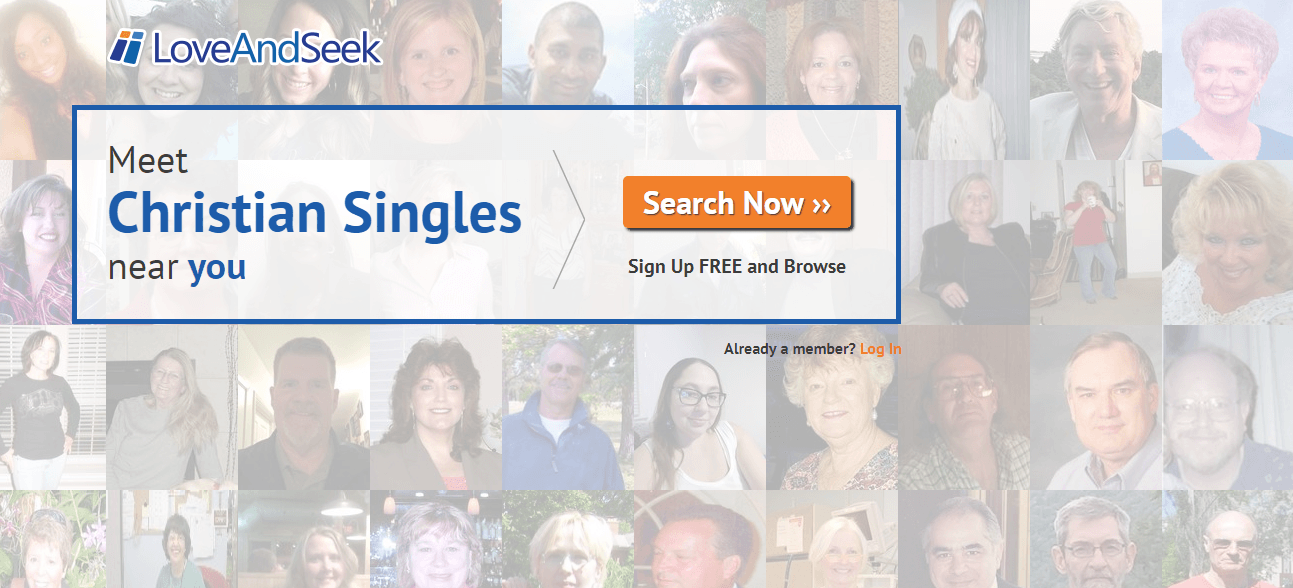 Being busy all the time, people see their success in the things they accomplish. But once they start thinking about what matters to them, they feel that a beloved one to share a life with would make the whole difference in the world. They rush into searching for someone special and discover that love is not that easy to find these days. The Internet helps a lot of lonely hearts to gain their happiness. On the other hand, online dating often leads to meaningless hookups. For those who live by faith, this is never an option. LoveAndSeek is an online dating platform for those who don't want to compromise their values while looking for a soulmate.
The site was launched by the well-known People Media, Inc. at the dawn of the 2000s. It has gained the recognition of Christian users who want to meet a life partner. Plenty of married Christian couples are heartfully thankful to this website for their chance to build a family. Today, it has half a million users, 15,000 of which are online daily.
Singles keep coming to the website hoping to find the love of their life who will share their views and bring them true happiness. Those who have succeeded with LoveAndSeek's help, in turn, only come back to share their miraculous experience and inspire others. They have started strong families and keep recommending LoveAndSeek to everybody they know. 
Who are LoveAndSeek members?
LoveAndSeek can't be considered international, broadly speaking. Most of its users are located in the US, and a small amount comes from Canada. All of them are very active, and the site has up to 14,000 logins every day. The gender proportion on this service is surprisingly fortunate – there is an equal number of men and women. 
The most common reason for coming to LoveAndSeek is to find a reliable partner to start a family. The overwhelming majority of LoveAndSeek fall into 25-34 and 35-44 age groups. 
Every new user has to complete the 'About Me' section that includes some essential information. Choose your relationship status out of three options – single, divorced, or widowed, – and write a brief one-paragraph essay about yourself.
LoveAndSeek is a straight-oriented website and doesn't welcome LGBT+ people. Besides long-term commitment and marriage, you can choose one of the following relationships to seek on this website: activity partner, penpal, dating or friends.
How to sign up 
Registering on LoveAndSeek takes you several minutes to complete. There are no lengthy questionnaires to fill out. Instead, a series of windows pop up on your screen in which you have to answer a few questions. For starters, indicate your gender. Then, choose your country – the USA or Canada, – and type in your zip code. Come up with a password and a username. After that, you will have to provide your birth date, and finally, your email address.
When it's almost done, you can write a short paragraph about yourself. It should contain up to 1,250 characters, and there is an example of what you can do here. This field is optional, but you would be recommended to use it. After all, you are probably here to start a meaningful relationship, whether built on love or friendship. So, the more your potential match knows about you, the better. Besides, a lot of people like reading what others have written on their own. It differs from the information you select in a tick box, – you put a little bit of your soul in it. Thus, it is always more intimate and revealing. 
Personality questions are one of the ways to make your profile more informative. They will give other users a bigger picture of you as a person, your hobbies, and interests. 
Once you have provided all the required and optional information, you can add a photo or several. You can upload them from your Facebook gallery, which is very handy.
You don't need to verify your profile via email, but no one can see your page until it has a photo uploaded and all the mandatory fields filled out.
How to contact other users on LoveAndSeek
Free members are very limited in communication tools on this website. Actually, there is no chance for them to get in touch with each other at all. We can conclude that free membership only exists to give newcomers a clue about how this site works. They can do something to show others that they are here, but they will hardly reach another user.
To be more specific, a free membership allows one to add people they like to their Favorites list. Non-paying members can like photos and send flirts. But they can't see the users who have flirted with them. In other words, when you start as a free user, you can estimate LoveAndSeek's member database and begin to build your network. Any further actions require you to purchase a subscription.
A paying member, on the other hand, can contact other people with no such restrictions. First of all, they send and receive messages. These can work both like instant interaction if both users are online and like old-fashioned love letters. To make your communication more life-like, you may use a chat room. And, of course, premium members can see who sent them flirts and added them to Favourites.
LoveAndSeek search tools are quite basic. The filters include one's appearance features, age, ethnicity, relationship status, and location. One may use keywords to find a better match. In case you feel like it, you can also browse through profiles manually or choose those who are online now. 
The site gives you some random matches in 'You may also like' section. 
What are profiles like?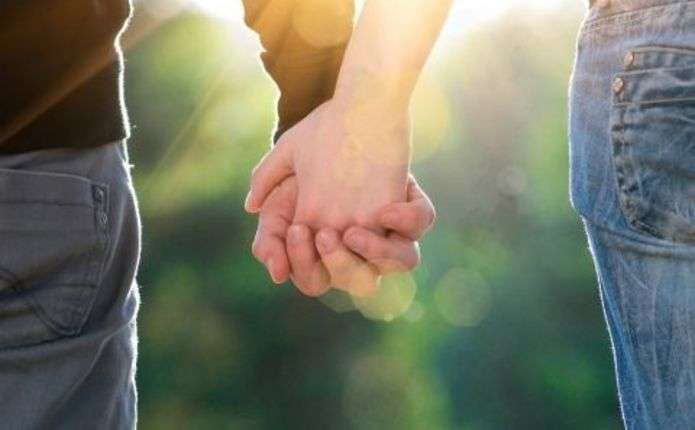 LoveAndSeek profiles are not too detailed, but the general information they present is quite enough to see whether this or that person might suit you.
First, you see one's username, age, location, gender, and a FB-like status right at the top of their page. Above this info, there is a star that quickly adds this profile to Favourites. Under the basics, you can see two action buttons: Send message (this feature is for premium members only) and Send flirt (available to all).
Then, there is a three-tab field on the user's page. Each tab shows respectively 'About' info, photos, and 'Our History.' The latter stands for all the activity that connects your accounts: views, likes, flirts, etc. As for 'About' tab, it shows the user's age group, whether they have children, a relationship that they want to find, general expectations from the site, occupation, eye color, and denomination. In fact, the possibility to choose your church and denomination turns out to be a critical detail, since the site aims at catering to the vast Christian population. You can select one out of over twenty options in this field. 
Below, you can see three essay questions. All of them reveals one's personality and intentions briefly. 'Where is the best place to go on a date?' won't provide you with some essential information but discussing this point might be a perfect ice-breaker. 'About the one I'm looking for…' shows whether you meet this person's requirements at all. 'I'd just like to add…' can contain anything from a quote or a question to some more details about this person. 
Mobile app Vs. Desktop version
Although it has the whole functionality of its desktop counterpart, the app takes more than 80 MB of your device storage. The navigation is intuitive and straightforward, but the application is rather slow in general, and the list of random matches doesn't get frequently refreshed. 
In case you want to enjoy communicating with LoveAndSeek users on the go, we would suggest you think twice before you download the app. Note that the users' activity is much lower in the app than on LoveAndSeek website. So, most members have taken the app's downsides into consideration and chosen to stick to the desktop version.
The website, on the other hand, is upscale. It reminds one of a well-developed social media – laconic font choices on primarily white background, without any silly pictures whatsoever. Most information and questions you see comes in white pop-up windows with a deep blue title bar. All the action buttons are clearly visible and finished in the shades of orange. This gives you the feeling that the developers have put some in-depth thought into making their website comfortable, inviting, and at the same time calm and stylish. 
The menu is well-organized, and you will face no difficulties in finding whatever you need. The search results show up in a grid layout which allows you to see and compare a lot of users' photos with short descriptions at a glance.
Membership and prices
As we have mentioned, a free user doesn't' have too much to do on LoveAndSeek. All you can choose from without paying a membership fee is searching for other's profiles, sending flirts, and saving those you like to Favourites. We could have disagreed with such a policy on other websites, but LoveAndSeek costs are rather low. So, a paid subscription is indeed worth it. Mind that this is not a simple dating site for all kinds of users with various goals, sexual preferences, and values. LoveAndSeek gives you a chance to find a partner who shares your faith, and a successful match is priceless.
Still, there are some figures you may consider before you subscribe. There is the only kind of paid subscription which has three terms of duration – one, three, and six months. The price per month drops depending on the term for which you pay. A single month costs $16.99. A month in a three-month plan is $12.32. The whole payment will make $36.97. And if you make an upfront $53.94 payment for six months, a month costs only $8.99. Once you have chosen your subscription plan, you will have to make a one-time payment which makes $3.99.
Regardless of the term you choose, you get full access to premium features at LoveAndSeek. Paying members can: 
send and read messages with no limitations, 
see flirts sent both by free and premium users, 
see who has saved their pages to Favourites, 
enjoy instant chatting, 
and get their profiles highlighted in other users' search results.
LoveAndSeek provides you with two payment options. You can opt to pay either via PayPal or with a credit card. Please, mind that your membership does not get canceled when it expires. So, you will be auto-billed each time the term of your subscription is over. To cancel, adjust the settings on your profile page. 
Final word on LoveAndSeek
All Christian singles can find their soulmate on LoveAndSeek. There are plenty of users from Canada and the US, so you will unmistakably have a choice. Besides, a lot of members are online at any given moment. 
The website is very well-developed and makes your time spent here fun and effortless experience. The app still needs a great deal of improvement. So, we would recommend you choose the desktop version as of now. 
Like most other dating platforms, LoveAndSeek brings more opportunities to paying users. And we would suggest the site make more features out of charge. Otherwise, it seems like it pushes its users into buying a subscription. On the other hand, premium features aside, making messaging only available for paying users increases one's chances to meet a decent person significantly. Given that this site is created for the Christian population dedicated to searching for their beloved one, this makes a lot of sense. 
But you can postpone purchasing a subscription until you are sure that this service meets all your requirements and look around as a free user.
---
More online Dating Services
---