Pros
Registration is free and easy

Mobile app
Cons
You can't contact a girl if you haven't a premium membership

The price of membership is high

Many fake profiles
Verdict
Many fake accounts
---
Flirt: Unbiased Review of the Main Features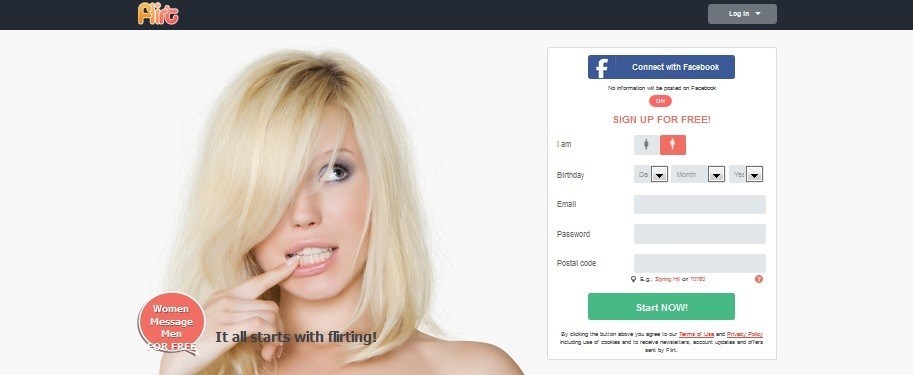 Flirt was launched in 2009, but it did not gain too much attention at first — not until Cupid purchased it. Since then, the platform attracted over a million users worldwide. At first, the site was 100% free for women, but recently Flirt introduced membership fees to all of its users. Obviously, old-time users did not take the issue too well, so the company had to offer clients a three-day trial at a low cost and implement a flexible refund policy. 
Flirt is not the kind of site you'd use if you plan to get seriously involved. The platform advocates for commitment-free user experience, even though we all know that sometimes a long-term relationship may start as a couple of NSA dates. Still, the main focus of this website is on keeping things casual, so if you are looking for a dating site that does not press users for commitment, Flirt is definitely one of those. But let's take a closer look at Flirt's features, services, and prices.
Gender ratio and member activity on Flirt
Flirt is an international dating platform, so the users are quite diverse in terms of location, nationality, and age. Women, however, outnumber men by approximately 20% on this website, which is not surprising given that most of the services used to be free for the ladies. Most users, both men and women are quite young, ranging between 20 and 35 years old. Even though anyone around the globe can join, about 30% of the total users come from the US. The site reports about 4 thousand logins every day. 
However, despite such impressive stats, user activity on Flirt is illogical. On the one hand, new users get a lot of messages and even videos, especially from the female audience. However, when we sent out a couple of test messages to the ladies, none of them reciprocated. It is, of course, possible that we hit inactive accounts, but given 4000 daily logins, this seems a bit strange. Also, one has to be blind not to notice a whole range of fake accounts on Flirt, featuring celebrity pics and generic profile descriptions. 
How to register with the service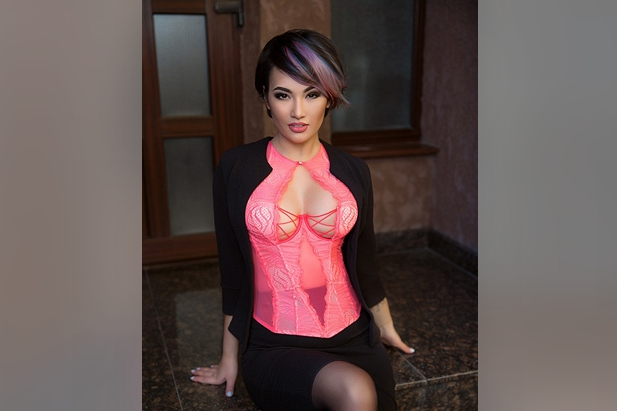 The registration should not take more than three minutes, as Flirt does not ask new users too many questions. You are required to specify your gender, the gender of the person you're looking for, and your zip code. And, of course, you'll need to think of a password and provide a valid email — Flirt will send you an activation link over specified email. It does not, however, do anything to verify your postal code, so technically, you can set any location you like. 
Users can fill in more details after the registration. Note that once you submit the activation code and verify your email, you'll need to upload an image of yourself. Even though your account will be activated after you confirm your email address, it will still remain invisible to other users — that is, until you upload a pic.
Contacting other users
After a user creates a Flirt account, one can proceed to browse through other people's profiles. However — as it is often the case with dating platforms — to enjoy unlimited communication, one will need to get a premium membership. There is a way to initiate communication for a free user — to send a wink. Also, free users can start five chats a day, but there is still a catch. Even if some of the users reciprocate, the messages get locked — until you get a premium membership. More than that, this message is stored for 24 hours only, so you'll have to act fast. Frankly speaking, such feature is not something you'd call user-friendly — at the very least, Flirt should have taken the courtesy not to rush its users. 
Women, however, can reply to other messages for free, so this inconvenience goes for male users only. Once again — no surprise there are few men on the site. 
On the upside, Flirt does take some precautions when it comes to fraudulent activities. If a reported profile or a profile under investigation sends you an e-mail, you will be notified that this user is under site's anti-scam revision. So, interacting with this person will be your call and your responsibility — the site will not be liable should something go wrong.
Match-making on Flirt happens in the form of a roulette game. Users are shown a wheel with potential matches, and they can either like or click on an "X" button. In this tab, all users can see profiles they've already liked, as well users who liked them.
Are Flirt profiles any good?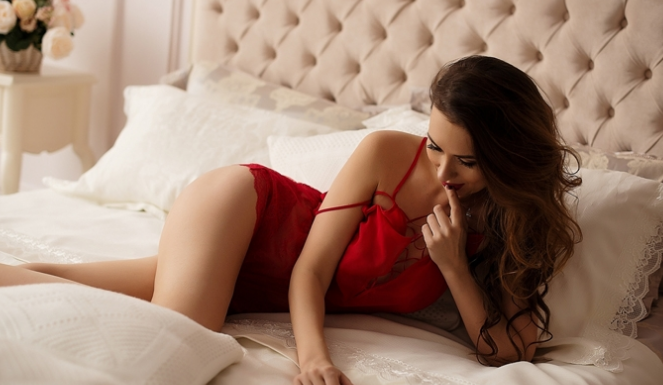 Since Flirt does not ask new members to submit a lot of info about themselves, it's no wonder that all too many accounts remain incomplete. There is a user photo on top of every account with some very basic info (age, location, and gender) below. Also, there is a photo gallery, which often remains blank and a column with additional descriptions (which also often remains blank). Still, it's possible to fill in or edit any personal and account info on any stage of using Flirt's services. 
There is also an option to request users to fill in more details about themselves — but let's be reasonable: if the user did not bother to do it oneself, one will unlikely fill in additional boxes on another person's request. 
Paid members can also see what other users are looking for in their potential matches. The section is locked for free users, though. Below every user profile, there are site suggestions on similar accounts, which you can check out for free.
Note once again that you will not see any profiles without pictures, and you will have to load yours for the account to become visible. Site admins take time to verify those pics — or so they claim because we already mentioned that there are plenty of celebrity pics. Unless Angelina Jolie created a dozen different accounts with Flirt, the admins are clearly not doing their job well. 
There is also a way to verify your profile — for that, you'll have to call Flirt operators directly. Users can report any fraudulent and suspicious activity as well, but frankly speaking, it does not look like this precaution is working either. 
So, the quality of Flirt profiles is outrageously low — especially if we take into account that site admins 'verify' all new accounts. The info about users is clearly not enough, there are plenty of fake accounts, and the only valuable info you can find on Flirt's profiles is whether this user is currently online. 
Flirt design and mobile version 
Given such attitude toward user profiling, it's no wonder that the owners did not take time to invest into a mobile app. The only upside is that web version is optimized for mobile, so you can still use it via your smartphone browser. However, the functionality of the mobile version is limited — all you can do is chat and 'wink.' Searching for other people's accounts is possible but annoying. 
As for the desktop design, it is acceptable, even though it does not feature much in terms of functionality. Site header only has two tabs — 'Search' and 'Like Gallery.' The search page is, in turn, divided into three sections, where users can browse through the entire database of members, or see either new accounts or those that are currently online. All accounts are shown in a grid, and you cannot instantly see if they are online or offline. New accounts are marked red. As already mentioned, under a user photo, you see only the most basic of info — gender, age, and location. There are also 'wink' and 'chat' buttons, allowing you to contact the users. 
There is a huge, green 'update now' button at the right corner of the menu. Separate menu buttons are dedicated to inbox and notifications tabs. The design is pretty typical and comprehensive — a standard bell icon with notifications in red. Account settings and profile info are also available in a collapsible tab. So, even though Flirt does not offer anything new, it at least makes site navigation easy to understand. 
Flirt Services and Costs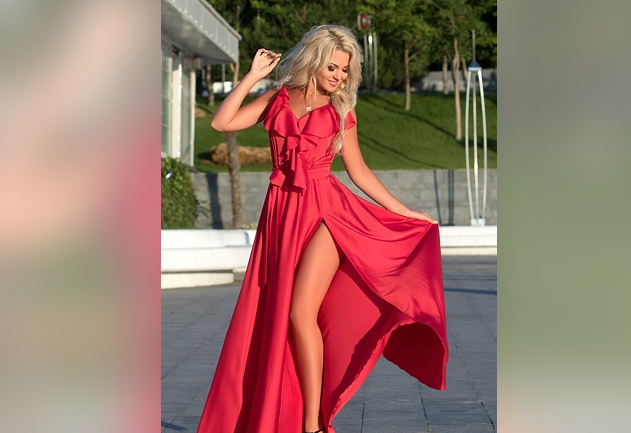 As we've already covered, free users can register and send winks to other members. Women can also reply to other people's messages. Plus, a free user can add any account to favorites — not that it will do much good, though.
In contrast, paid members can:
Send unlimited messages 
Initiate chats with other users
See what other users are looking for in a potential partner 
Make use of extended search filters 
Send photos and videos in a chat room
The site also claims that members get premium support, but we've had some difficulty figuring out what it is exactly — given how faulty Flirt support is, in general. Supposedly, support team takes priority on premium members' requests, that's it.
When it comes to prices, Flirt has a moderate, average cost system. The logic is pretty standard — the longer you subscribe for, the less one month of subscription costs. In particular:
1 month subscription: $27.30
3 months subscription: $15.30/month, $45.90 total 
6 months subscription: $12.27/month, $73.60 total
There is also a three-day trial at $ 4.23 and a refund policy — even though Flirt fails to mention any conditions for the refund. Perhaps, you are supposed to get in touch with the support to claim every refund personally. In addition, Flirt advertises discount policies for new users — but once again, there are no comprehensible descriptions of how you can apply for those. 
Supported payment methods are also few, to say the least. Credit/debit card is actually the only option. The upside is that it's going to be billed discreetly, without mentioning Flirt or online dating. Instead, credit card statement will show "fenums.com."
If you want to cancel your subscription, make sure to do it manually — otherwise, it will auto-renew. Not even deleting your account can stop the merciless auto-renewal. But, of course, deleting your account and not having access to your payment settings will make things more complicated — you'll have to contact the support to cancel. 
Extra features and services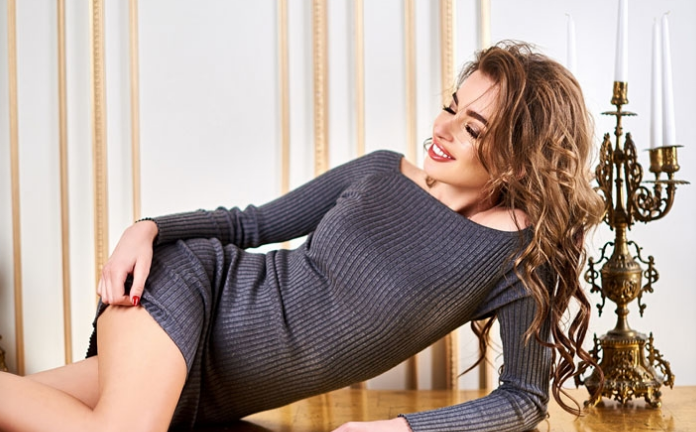 While Flirt.com does not bring anything truly revolutionary to the table, it does offer a couple of extra perks. Of course, most of these services are not new but rather rehashed. 
Roulette match-making system 
This is probably the only service that hasn't been dished up. Apart from scrolling the user-roulette and marking accounts you like and do not like, you can also see three tabs below: people you liked, people who liked you, and mutual likes. 
Video profiles 
If you hate filling in text descriptions, you can upload a short (up to thirty seconds) video to introduce yourself to other Flirt users.
Request more info
A relatively non-standard feature that obviously does not work. You can ask other users to feature more info on their profiles. The outcome is easy to predict.  
Flirt Cast
This one should have been called "Flirt CopyPaste." It instantly sends the same message to all of your matches. You can spam other people once every 12 hours. 
Summary: is Flirt worth it?
Probably, no. For those looking for something casual and commitment-free, there are plenty of other, affordable apps and sites. And the best part — they will not have that many fake accounts and will offer their members some useful perks and features.
---
More online Dating Services
---
Brides by countries on site