Pros
Membership price is reasonable

3-day trial

Free browse through profiles

Exceptional security service

Threr is a Mobile app

Profiles are very detailed

Set of questions are well organized and categorized
Cons
No chat room

You can write messages to other users only 3 days unless you buy a membership
Verdict
Overall, Christian Connection is perfect for Christians with honest, sincere, and amazing personalities who look for serious life-long commitment
---
Everything You Need to Know About Christian Connection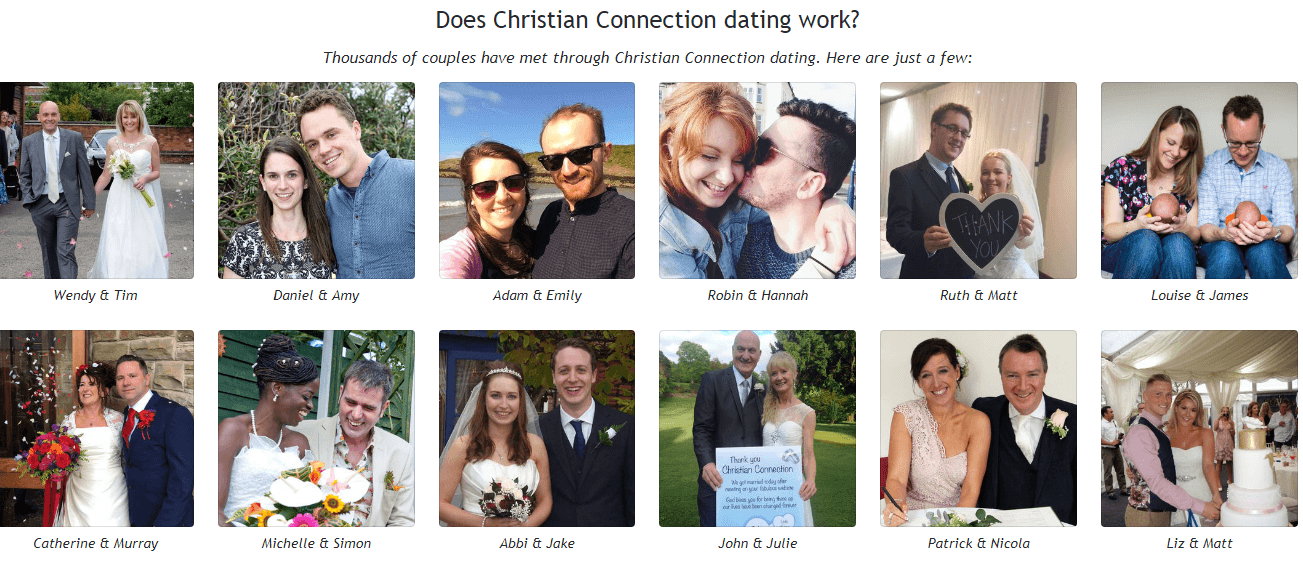 Christian Connection was founded in 2000 by Widernet Communication's Ltd, based in London, the UK. Through its years of operation, Christian Connection has garnered much popularity, particularly in the UK, US, Australia, Singapore, and Hong Kong. This award-winning online dating site has bagged plenty of recognition and awards for years now. While the platform's name suggests that it's a dating website for Christians, there is no need to sign any statements professing your faith or church attendance. 
It is a perfect dating platform for single Christians who seek and meet their potential soulmate or merely some friendly companionship. Christian Connection is religious, and its team regulates behaviors among members on the site. It has to regulate general safety within the community since the site gets visits from many people from different backgrounds. Both young and old users enjoy what the site offers. Thanks to Christian Connection, there have been many successful love stories previously as well. 
Its popularity is thanks to some media coverage on TV and in print. By 2012, Christian Connection had expanded across the globe to many English-speaking countries. Being a unique niche dating site, it seeks to match single Christians from all traditions in a Christian community online. Christian Connection wants individuals who accept the Trinity of God (The Father, The Son, and The Holy Spirit) as its members. This includes Anglican, Catholic, Baptist, Episcopalian, United Reformed, Methodist, Orthodox, Pentecostal, Evangelical, and Lutheran. 
Most importantly, Christian Connection is open to those who welcome other people's choices. If you are not comfortable with the thought of meeting someone from a different denomination, you can specify this in your profile. What Christian Connection wants its member to know is that everyone's faith is equally valuable to them. 
Member Composition
The community behind Christian Connection comprises of diverse groups of people and has more female members than male members. They all are over 18 years old, and the 5,000 daily logins show how active the website is. With more than 4,000 members from the United States alone, there are plenty of members who look for romantic relationships while some merely want to build a friendship. However, you will find more activity if you look for members between 25 and 35 years of age.
Creating an Account 
Signing up is a straightforward process. You can create your account in under two minutes by clicking the best answers that describe or suit you, in addition to the basic personal details such as name, location, birthday, and ethnicity. You will also get prompted to write a brief description of yourself and tell a little bit about your life and work, interests, and faith. You can always leave certain sections of the sign-up areas blank and return to them at a later date. However, it is recommended to start filling them up as soon as possible as users with detailed profiles have a higher chance of having a date. There is no need to fill out long personal question sheet, the registration is cost-free, and you get a 3-day trial to experience what the site has to offer. 
If you don't like Christian Connection and wish to erase your account, you can do so by going to "Profile & Settings," and then click on "Close Your Account." You can also hide your account by changing your Privacy Settings. 
Messaging Other Members
Because you get a 3-day trial when you sign up, you can access almost all features on Christian Connection, which proves to be quite useful. Thanks to this innovative idea, everyone can get to try out all the site has to offer before they commit to purchasing subscription plans. With this trial, users get an instant boost to their profiles, allowing them to have greater contacting possibilities. New members can send and reply to messages five times a day. You can also send waves to other members to show interest, and this feature is accessible for both free and paid users. After the trial period, your profile will receive some restrictions and limitations. You cannot reply to an email or see which members are online, for instance. 
When you have found other members that you want to contact, you can put them all into a list called "Favorites list" so your contacts are better organized and more comfortable to access. There's also a possibility to narrow down your potential dates by modifying specific criteria in the Search section to fit your interests. These can be gender, looking for (friendship or relationship), age range, location, members with photos, height range, ethnic background, smoking, tradition or denomination, or whether or not they have or want to have children. 
There is also a Blog section that you should check out as there are many featured articles and blogs, most of which are very entertaining and informative. You can access it by clicking on "Blog" on the upper right corner of your screen. 
On this discussion board, members have three categories where they can post new posts. They are "The Big Issues," "Lighter Notes," and "Culture Vulture." You can reply to those posts, like them, or report them if they violate any rules. Members can also subscribe to a post and receive notifications whenever there's a new post.
Although, it is worth pointing out that Christian Connection is a welcoming community, so make sure you know what the OP's stand on the topic is before answering. Keep everything civil, and you should have a good time talking to others there. 
Profiles Customization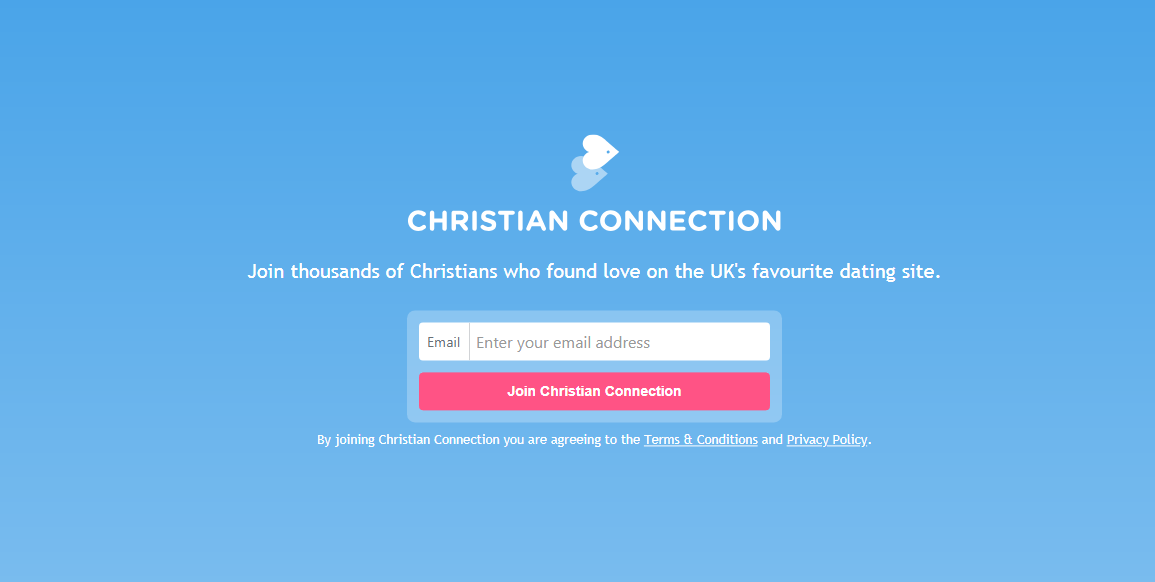 The profile layout looks simplistic yet efficient. Everything you need to know about a member is very organized, and you can see all the interesting and essential facts, details, and vivid descriptions. Because members on Christian Connection are serious about forming friendships or relationships, expect to see almost every single profile to be meticulously put together to form a masterpiece that stands out. 
Even when you are a free user, you can still check out other people's profiles. This helps when you need to build your profile from scratch. There are plenty of tools for that here. You can upload unlimited photos which all users will be able to view for free. If you are unsure about some fields in your profile, you can always leave them blank and come back to them later. Those fields are not mandatory to fill out when you sign up. Moreover, you can return to edit your information later by clicking Edit Profile. Because every member on Christian Connection is earnest, they expect the same level of commitment from you. Therefore, try your best to complete your profile as soon as possible. Besides, it does not take long to complete it. 
Mobile Application
Christian Connection's free mobile application does exactly what a mobile app should do. It's a quick and convenient way for members to connect on the go. You can download the app and sign in using your username and password. From there, you get directed to your message inbox. The mobile app is basically a simplified version of the desktop website. It is very user-friendly thanks to its usability, design, and compact layout. Unfortunately, the app is available only for iOS and only in participating countries such as the UK, Canada, the US, etc. However, Android users can still access the website by using their browser, though it is not as optimized and compacted.
Features and Prices
Unlike other dating websites that lock most of its features behind a paywall, which often deters new users, Christian Connection goes above and beyond by giving new members 72 hours of premium membership, so they know precisely what they are getting. Moreover, free users are only blocked from a few features, which is very different from most other sites as they often lock most of their features. 
As a free user, you can search and match with other members, send them waves, add them to favorites, and hide your profile from the search system. Even as a free user, you can view the community board, post and view board posts. You can also upload unlimited photo uploads, block and report other members. On top of that, you will get free text alerts. The only obvious limitation is that you can only send five messages a day.
When you subscribe to their premium plan, and you should, you will get unlimited direct messaging, the ability to reply to emails, see who's online, view profiles anonymously, and receive priority customer support.
Members can choose between three subscription plans. For a one-month plan, the price is $24. The three-month one costs $48 ($16 a month), and the six-month one costs $72 ($12 a month). You can cancel your subscription any moment and get to enjoy the premium feature you are already using until the end of the billing cycle. Of course, everything gets billed in one payment, and the monthly rate is to help you compare the prices. 
Payment Options
There is only one payment option: via credit card. Overall, the price is quite reasonable for a dating site this well-put together. The paid features are there because they can help you to get the most out of your experience browsing Christian Connection. Many of its members are paid users because they are committed to finding the perfect Christian singles who are willing to get to know, mingle, and meet other Christian singles. Christian Connection hosts popular speed dating evenings, dance classes, comedy nights, and guided walks in central London as well, which helps members meet each other physically. 
Christian Connection allows its members to set up Meetups, which are social gatherings that its member organizations in their local areas, so you can expect to find an event near you. You can view upcoming and previous Meetups events by going to the Meetups tabs. These are done to help members meet each other in person, as well as to strengthen the local Christian community. You can even organize your own Meetup as long as your profile is visible. When you click on a Meetup, you can click "Attend this event" to let others know that you are attending. 
Security and Support
While Christian Connection has an exceptional security service dedicated to protecting the community from fake profiles, you should expect that some scammers can get through. Therefore, it is up to you to make the community a better place by reporting accounts with misleading details or offensive behaviors by going to their profile, click on the gear icon, and hit report. There is another alternative if you are just not interested in a user and they keep popping up in your search results. You can make them disappear from your search results by hiding them from searches. 
Should you have problems with your account, especially with your payment, you can contact customer support by submitting an email to their helpdesk at [email protected].
Conclusion
Overall, Christian Connection is perfect for Christians with honest, sincere, and amazing personalities who look for serious life-long commitment. They want a relationship they get into to be something that lasts, so something like a one-night stand is not their thing. If you are looking for quick fun, then this website is probably not for you because most, if not all, members on Christian Connection want lifetime partners. 
Christian Connection has been successful since its launch in 2002, and every member gets a 3-day trial when they sign up, so they know what exactly they are getting when they pay for the subscription plan. That way, they do not need to waste money on a one-month plan to see if they will enjoy it. This is yet another reason why Christian Connection is successful, other than its open and accepting community of Christians that promises and delivers a safer, more sincere dating experience.
---
More online Dating Services
---